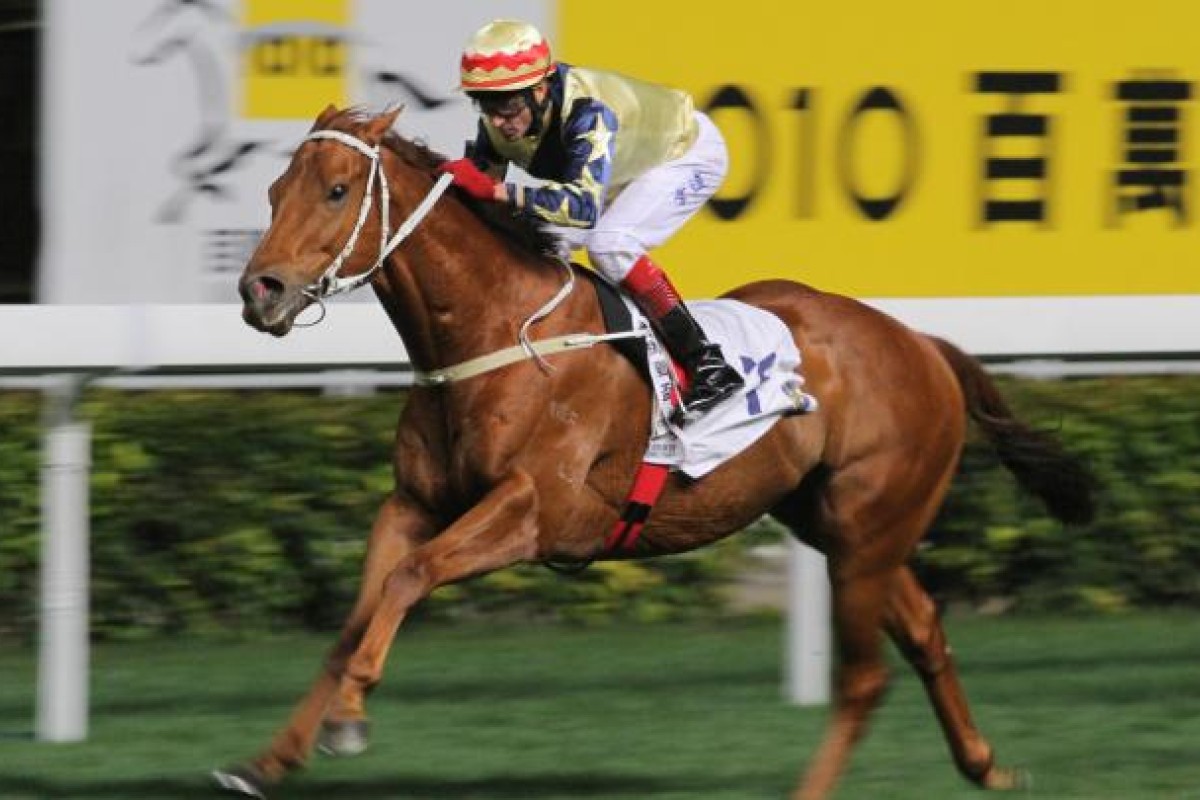 Few have been as successful as Tony Cruz in Hong Kong racing and he spelled out the game in no uncertain terms on a night at Happy Valley characterised by swings, roundabouts and rough-house.
Douglas Whyte, who had briefly seen his life pass before his eyes before winning on One Of A Kind, completed a winning double with Good Words for Cruz in the final event - the Cruz-trained gelding's first victory since May, 2011.
"There has never been any problem with this horse except that he did very well early in his career and every horse has his limitations. His rating got up to 105 and it became a rope around his neck," Cruz said.
"It has taken a long time to get him back down to a rating where he can win again but tonight everything was perfect. The race laid out perfectly for him and I think Douglas enjoyed that - it was just a steering job."
The jockey would certainly have enjoyed it more than his win for Dennis Yip Chor-hong on One Of A Kind, who put his maiden status behind him after having to be taken from the gates and inspected at the start, and then having to produce a big sidestep in the straight to avoid falling when Lucky Chevalier came out under his neck.
"That was a good effort for an inexperienced horse," Yip said. "A young horse in that situation can often just stop when he gets interference like that but this one has a good heart."
Whyte's double clawed back Zac Purton's lead in the championship to three, as the Valley winner's circle was a Purton-free zone - the first time since mid-November that Purton has ridden at a meeting and not come away with a win.
It was a night for breaking the ice, with the Michael Chang Chun-wai-trained Forgive And Forget (Tim Clark) finally landing his first victory after months of market expectation, and the Tony Millard-trained Danzulu (Umberto Rispoli) doing an even better job than Good Words at turning back the hands of time.
Danzulu had not won since November, 2009, when he was rated 78. He was off 47 last night but the eight-year-old had only drifted very gradually down the handicaps due to his consistent performances for minor prizemoney cheques.
Chang said the overdue win for Forgive And Forget came courtesy of a solid pace in his race, something the five-year-old had not been getting.
"He just wanted some pace and if he gets it again, and a good draw, I think he could win another one," Chang said. "I've kept running him here because the races are a bit easier at Happy Valley and I think he needs that."
The so-called "mini Dream Team" of John Size and 10-pound claimer Dicky Lui Cheuk-yin struck again as Bundle Of Love led throughout in the seventh race, giving the claimer a record on Size horses of four rides for two wins and a third.
But the night ended badly for Lui, with a two-day careless riding ban from his display in the straight on Compact Yarn in the fourth race, as part of the stewards' room fireworks on a rough and tumble card. Alex Lai Hoi-wing also copped a two-day ban from race one on Sparkling, while Vincent Ho Chak-yiu outdid them both with two separate careless riding charges from races five (Lucky Chevalier) and six (Jumbo Gold) and he was handed four days on the sidelines