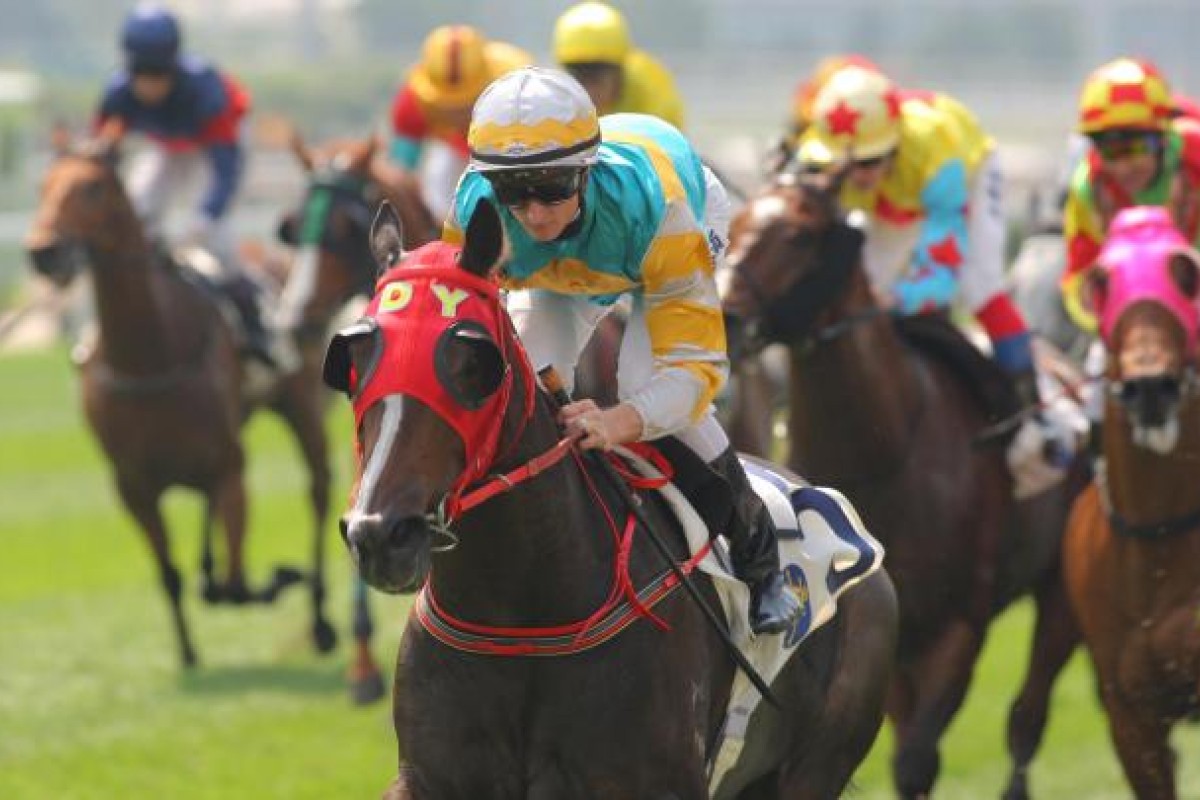 Zac Purton might have missed one chance to extend his jockeys' championship lead over Douglas Whyte last Wednesday, but he wasn't letting it happen again and it was his brilliant combination with trainer Dennis Yip Chor-hong that stretched it to three yesterday.
With Whyte suspended for three meetings, Purton has had a free kick to improve his advantage and a winless Happy Valley didn't help, but he collected a pair on Grimmy and Good Good View for Yip to take his lead to three wins.
"Dennis has got such a good bunch of young horses and he's really flying," said Purton, who has won 12 of his 44 rides for the yard this term, and was surprised to find he had won four out of five for Grimmy's owner Ling Kwok-cheung. "I didn't realise that but it might be a good omen - I'm back on his other horse, Groovy, at Happy Valley this week."
Grimmy had put the writing on the wall at his trial performances, and opposed to a moderate and in many cases problem-ridden crew in the opening race, he put them away comfortably over the straight 1,000m.
"It was a very ordinary race and I didn't want it to get complicated and get him stuck behind rubbish by trying to be too pretty - I just got him out of the gates, put him there and he rolled along well at his own speed. When I went for him, he just ran away from them and won nicely for a horse having his first day at the races but they weren't strong," Purton said. "He feels like he isn't purely a 1,000m horse and he might run a little bit further."
Another Yip-trained three-year-old provided the second winner for Purton, with Good Good View putting the record straight after looking unlucky to be beaten by Divine Diya on debut, but he did it the hard way.
"It was almost the same story as the first winner - I thought Good Good View had plenty on his opposition so I wasn't worried about being wide on him," Purton said. "On paper, it never looked like it would be easy to be anywhere else, so I bit the bullet and rode him like the best horse in the race.
"I expected the slow speed, so I didn't think being wide without cover would be so big a disadvantage. He is a horse who relaxes and helps you out, and at least that way he was going to be out of trouble and not getting caught behind slow horses."
Purton made cheap work of the Jockey Challenge, with his other four rides yielding three seconds and a third.