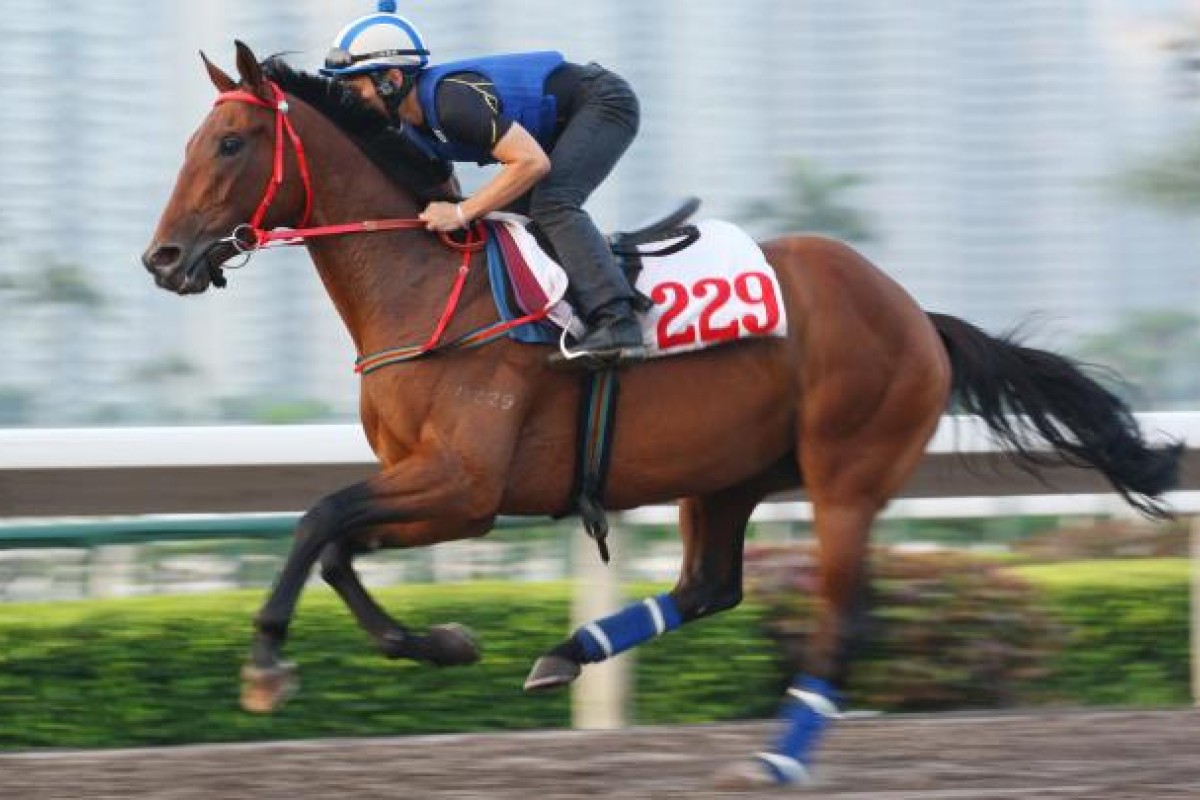 It isn't often that having a Class Five runner is an event of note but Goal And Gold's participation in the first race at Happy Valley tonight will be just such an occasion and a reminder of how the character of racing here has altered.
Trainer John Size is probably in the habit of having dinner during the first race on a Wednesday night and will have to make the appropriate adjustments, because Goal And Gold will be his first runner in the cellar grade since December 2010.
And John Moore's victory with Invictus on the weekend was a laughing matter when the trainer admitted he was usually having his lunch when the Class Fives were run.
So there you have the two most successful trainers of recent seasons - Moore the leading money winner and Size the champion trainer of winners in seven of his 11 seasons - and neither is much of a participant in the lowest grade.
In Moore's case, it has been a conscious aim to stack the higher classes with tried horses and take aim at the big money, and no-one could suggest that has been anything but a success. He has piled up Group races and stake money from the richer classes, at the expense of less lucrative tilts at Class Five, where Invictus was his only winner in the grade this term - and his five starts his only runners as well - and he has had just one Class Five win each of the last two completed seasons.
Size showed himself to be adept at turning around Class Five horses in his early years but has barely had a Class Five horse in recent times, his record showing one win from nine runners since September 2010.
It's the end of the programme that belongs to the yards battling it out to get to their performance benchmarks: Andy Leung Ting-wah provided more Class Five runners last season than Size has in five seasons.
Of course, Goal And Gold has been a unique animal just getting to the wrong end of the handicap, since the handicapper generally credits the yard's runners with greater powers than they might actually possess. They are dropped reluctantly if at all, and it makes it tough for a slow one to even find himself in Class Five before retirement.
Woe betide Goal And Gold if he should actually win, since that will be the last time he sees the bottom grade.
While it is suggesting the obvious to say the more successful trainers have always done better in better races, and thus had fewer runners at the cheap end of town, it is still another pointer to how the game has changed and that top trainers want little to do with low-grade runners.
The undoubted skill in being a trainer who can set a moderate horse for a particular day in the lowest grade and allow the owner to get a result out of his horse with an astute bet was not lost on champion trainers of the past. It is now a dying art everywhere, even in Hong Kong, despite the fact that gambling remains the fluid that floats the boat here, however keenly anyone wants to promote the high-level aspects.