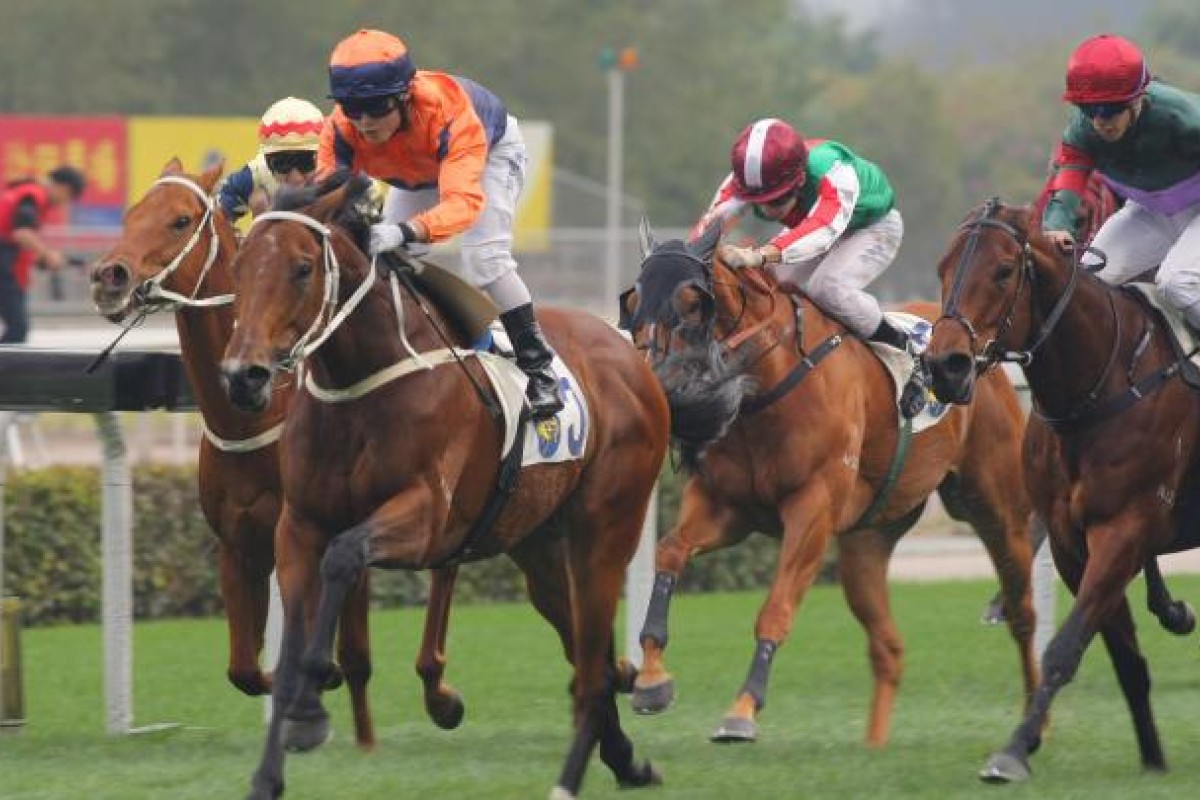 Tony Cruz gives plenty of points to Penglai Xianzi for effort, but the trainer reckons if the six-year-old didn't try as hard as he does he would be a lot better off.
The wholehearted but hard-going performer Cruz describes as his own worst enemy. He got the race run to suit and took full advantage, delivering jockey Keith Yeung Ming-lun a career highlight in the Chinese New Year Cup.
"He is a beautiful horse, but he has got a hyper attitude and he just tries too hard," Cruz said. "He is a very powerful horse but he tries too hard in the morning even and then can overdo it in the race as well."
Cruz said Penglai Xianzi "needs everything to go his way to win a race" and that started with drawing barrier one, and then getting critical cover when crossed by stablemate Good Words.
"Keith rode a perfect race, I just said if you can't lead, then just stay cool behind them," the trainer said.
Yeung was thrilled to ride a winner in front of a record crowd, comparing the atmosphere to that of Japan after his mount held off Talley Close and Keen Marie.
"It was amazing, to see that many people when you turn for home and hear them when you return to scale," he said.
The Chinese New Year Cup has been held since 1999, but Cruz had surprisingly never won the race. The honour roll of the race includes some stars: Good Ba Ba, Super Kid, Figures and Meridian Star, with Glorious Days scoring last year.
The 2013 winner probably won't be joining those illustrious names as a Group One winner, and a triple-figure rating is about where Penglai Xianzi finds his limit, but a record of eight wins from 41 starts is nothing to sneeze at.
The Chinese New Year Raceday is considered, along with Hong Kong Derby Day and International Day, an auspicious occasion for owners - to celebrate a victory, and Cruz had some special words for Penglai Xianzi's owner Benson Lee.
"From the first day I asked him to buy this horse at the International Sale, he has stuck by me," Cruz said. "He paid more than HK$3 million for this horse, and he has turned out to be a wonderful horse to train."
The John Moore-trained Flash Knight was sent out 1.9 favourite in the race, but bled from both nostrils.