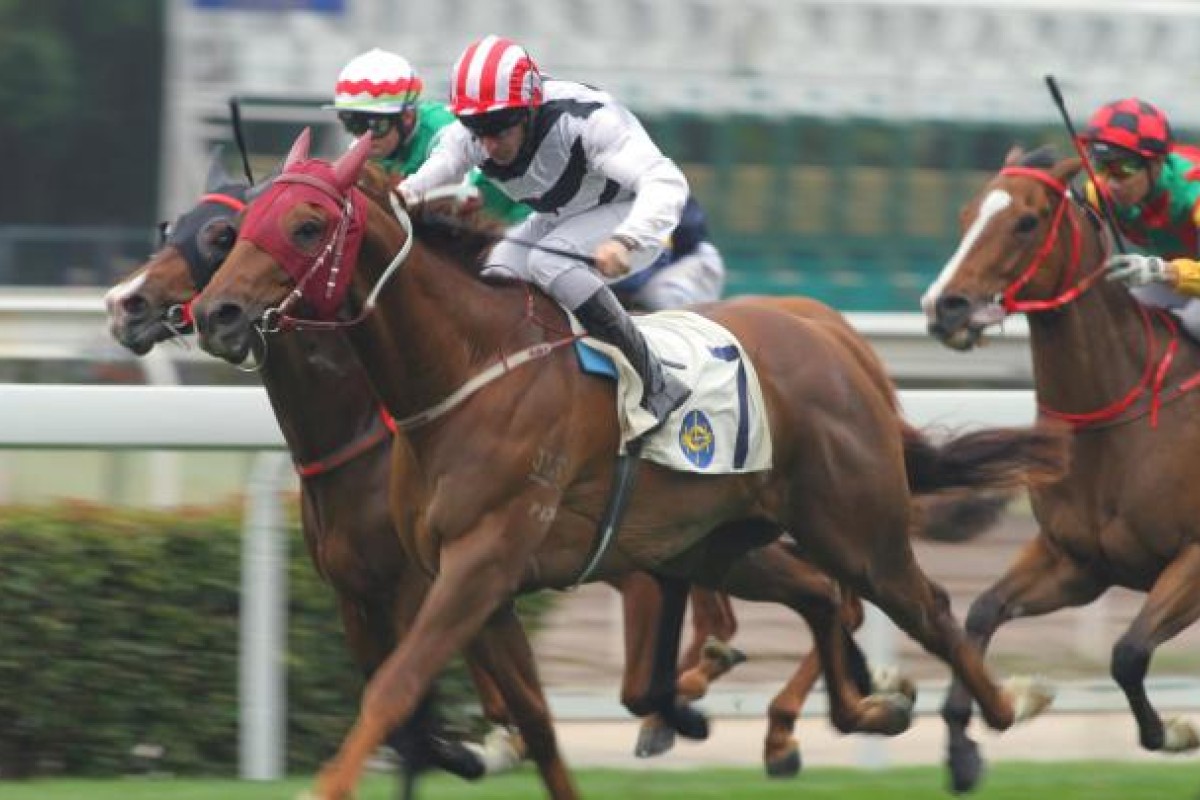 Neil Callan must be ruing the fact his riding contract comes to an end later this month, with the Irishman again doing the donkey work and then winning on a horse likely to clinch more races later in the season.
Callan arrived in late November and has now ridden seven winners in his short-term stint after Secret Sham turned things around, improving his erratic racing manners to score in a Class Three contest.
Secret Sham will run again on March 2, the meeting after Callan's current tenure ends, so the jockey will not reap the rewards of sticking with the three-year-old through two disappointing runs.
Secret Sham overraced over 1,200m at his first start, and then did things wrong up the straight last time out, but a decision to hold the three-year-old up for a run paid off this time.
"He is one for the future - pity I won't be here," Callan said. "He should win again, he is only a baby and is still learning."
Despite the two unplaced failures at short odds, Callan still held out hope, mainly because of work he has done with the horse in the mornings.
"I came into this race confident, but the key was just getting him to switch off, and let him kick," he said. "He didn't finish off over 1,000m last start because he just used up all of his energy in the run. But one thing about him is, that in between his runs his trackwork has been A1. He got a little bit keen on the turn today, but he was settled - I would say he was travelling strong, rather than keen today."
Secret Sham is by Shamardal, a sire of his stablemates Dan Excel, Leading City and Able Friend - and "two more very exciting types in the yard" according to trainer John Moore.
"I really love the breed and have snapped up as many as I could," Moore said.
The trainer believes that now he has uncovered the right tactics to utilise on the gelding, half the battle has been won.
"We just wanted to put him back in that last six and switch him off and now we have an effective run pattern for him," he said. "That's a lot of what training is all about, sometimes you've got to make tactical changes until you find the right one."
Gerald Mosse was fined $20,000 by stewards after they deemed him not to have ridden Open Sesame right to the line to their satisfaction.