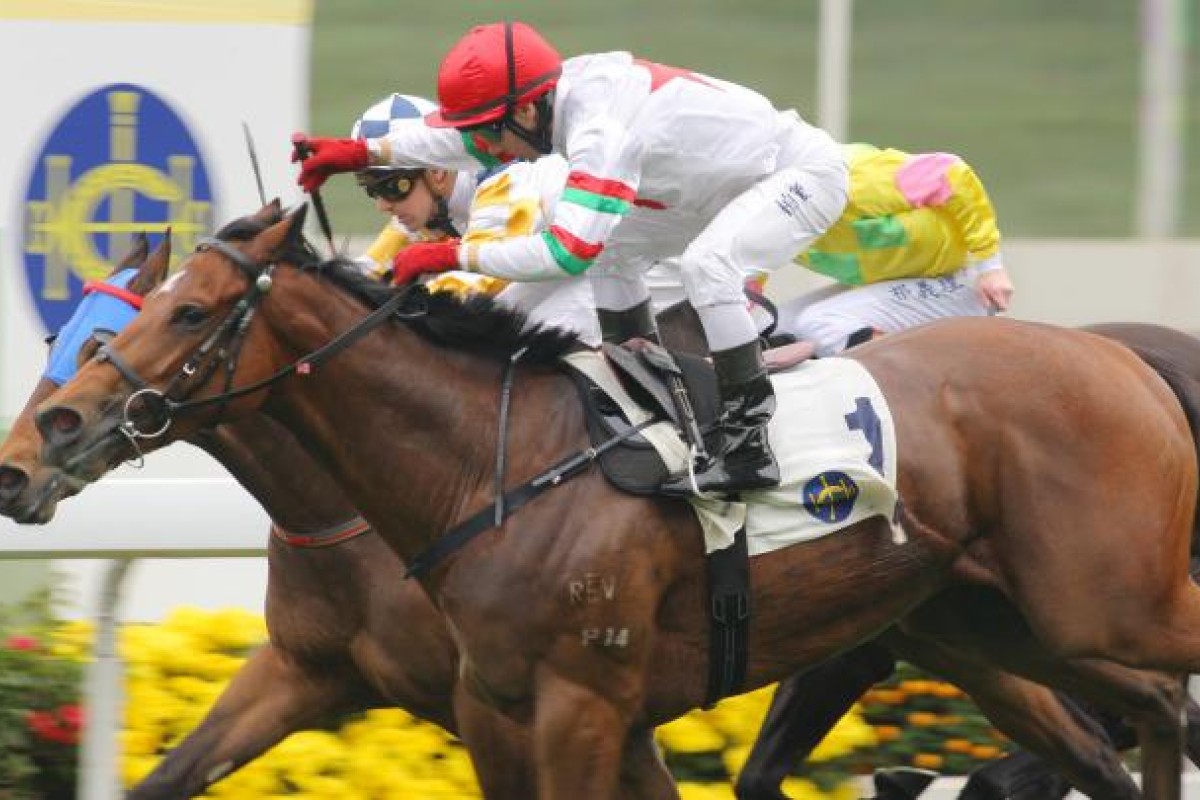 The Hong Kong system doesn't do young horses coming through the grades any favours, but three three-year-olds made their presence felt with performances that indicated there were plenty more wins in store.
Three-year-olds Secret Sham, Berlinski and Great Charm won races two, three and four respectively - all in the smart manner of horses likely to climb higher in the ratings. And given their trainers high opinions of them, and a little bit of luck, it wouldn't be a surprise to see them racing in 12 months' time in at least the first of the four-year-old features, the Hong Kong Classic Mile.
David Hall's Berlinski (Brett Prebble) had it all against him in a Class Four over 1,400m after he had won last time out over 1,200m.
"It's always a concern when you've got top weight and a wide gate with a three-year-old," Hall said of his Fastnet Rock gelding. "Then you get to the corner and last, and they hadn't run along - he had a fair bit to do."
Prebble stayed cool, and when he pulled widest in the straight, Berlinski lengthened stride like a good horse to nail Electronic Fortune on the line.
"You've got to throw your younger horses in the deep end here, and he is still a relatively green horse. He is still learning his craft and is progressing nicely. To see him do that today was pretty pleasing," Hall said.
"You know he will be a better horse next year, and this season is just about educating him.
"We've got to get his race manners right. He is still a little bit young in the mind and gets hot in the paddock so there are some things he can improve on."
Great Charm drew 11 and jockey Olivier Doleuze found himself wide with cover, but when the Frenchman asked for an effort Great Charm responded with a long flowing action, and was only just hitting top gear at the end of 1,200m.
"Next year he will be a top horse, but I'm 200 per cent sure he is a miler," said Doleuze, who singled out Great Charm's relaxed temperament as his best quality.
"He doesn't even know he is at the races, he is very nice and very relaxed," he said.
"He is a beautiful animal and I didn't have to kill him to win today."
Gibson reiterated Doleuze's feeling that a mile would be Great Charm's best trip.
"We've always held this horse in extremely high esteem since the moment he arrived," he said. "I thought he won well. I think we will see him win again over a mile. He beat some good horses and he has a bright future."