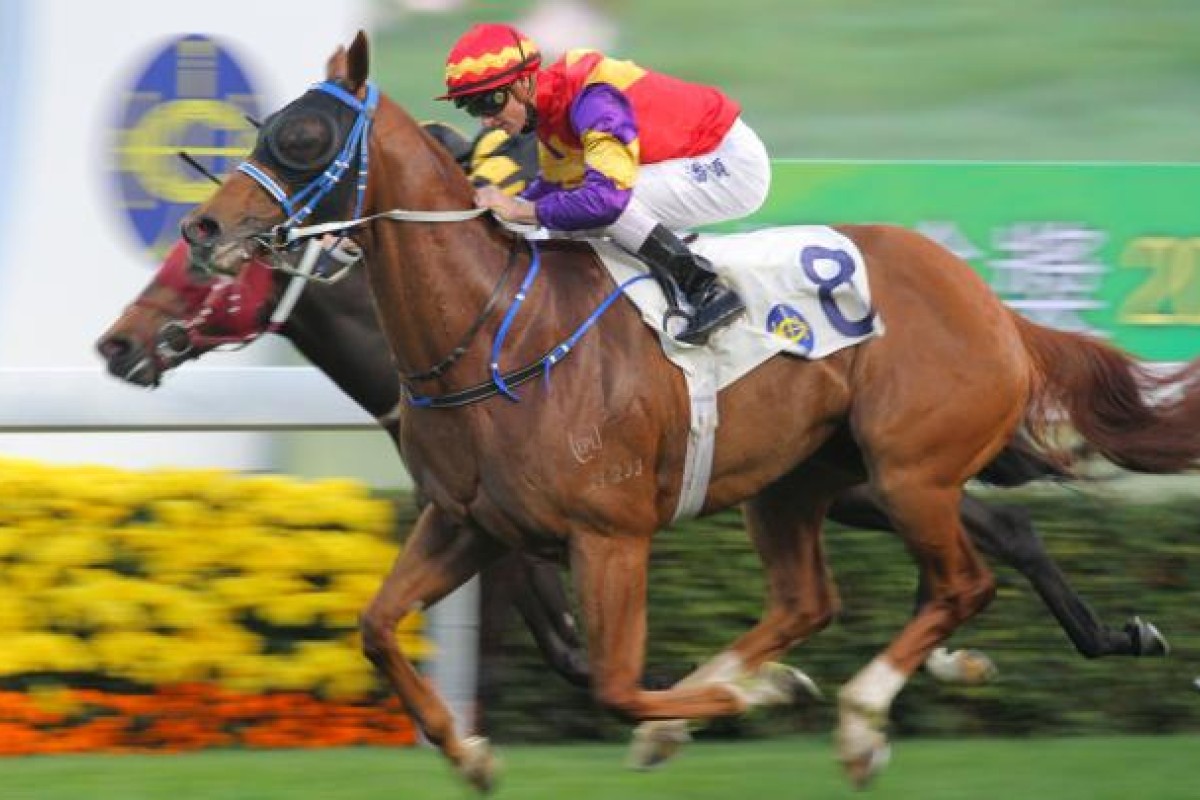 Champion jockey Douglas Whyte and the man who would be king, Zac Purton, had to take a rare back seat in proceedings yesterday and their furious rivalry for the championship put on ice.
Brett Prebble and Tim Clark took the Group One spotlight, and both Purton and Whyte even had a lighter than usual set of bookings that yielded one win apiece.
Purton's day saw him with only six mounts for the only win of Caspar Fownes' Windicator Star in the final event, and two of his rides - both strongly fancied - finished tailed off with heart irregularities. Whyte also had to make do with half a dozen rides, even after a late pick-up in the second, and the John Size-trained Aomen was his only success.
The win, the third from five attempts on the all-weather for Aomen has probably brought him to the end of the line as his rating will likely go to 107-odd.
"It might be that he can find something at Happy Valley late in the season when it's wet but really this is his surface - he's a different horse on it and there just won't be anything for him now," said Size.
"It's like a superior heavy track horse in Australia, the weight doesn't matter, the wide trip doesn't matter, his superiority on the surface just makes him better than them."
Whyte said Aomen had to travel wide but the main thing was to be able to keep his momentum going.
"You can't ride him pretty, you can't check him or break his rhythm. I didn't want to be wide especially with the 133 pounds, but at least he was able to come into it as he liked and he gives you a kick on this surface that makes it hard for them to get to him," Whyte said.
Windicator Star scored his third on end, even though he was back to his previous issue of missing the jump. "He's been going in late and the gates open and he jumps, but he was there for a while today as a couple of others gave some trouble and he started to get himself wound up and popped when the gates opened," Purton said. "In a way, it didn't come against him and might have even helped."
Fownes said Windicator Star had taken a while to get his act together but is now making his way nicely up the ratings.
"He's getting there. He is there physically now, he probably has some more to come mentally but he's a chance to take himself further now," Fownes said.