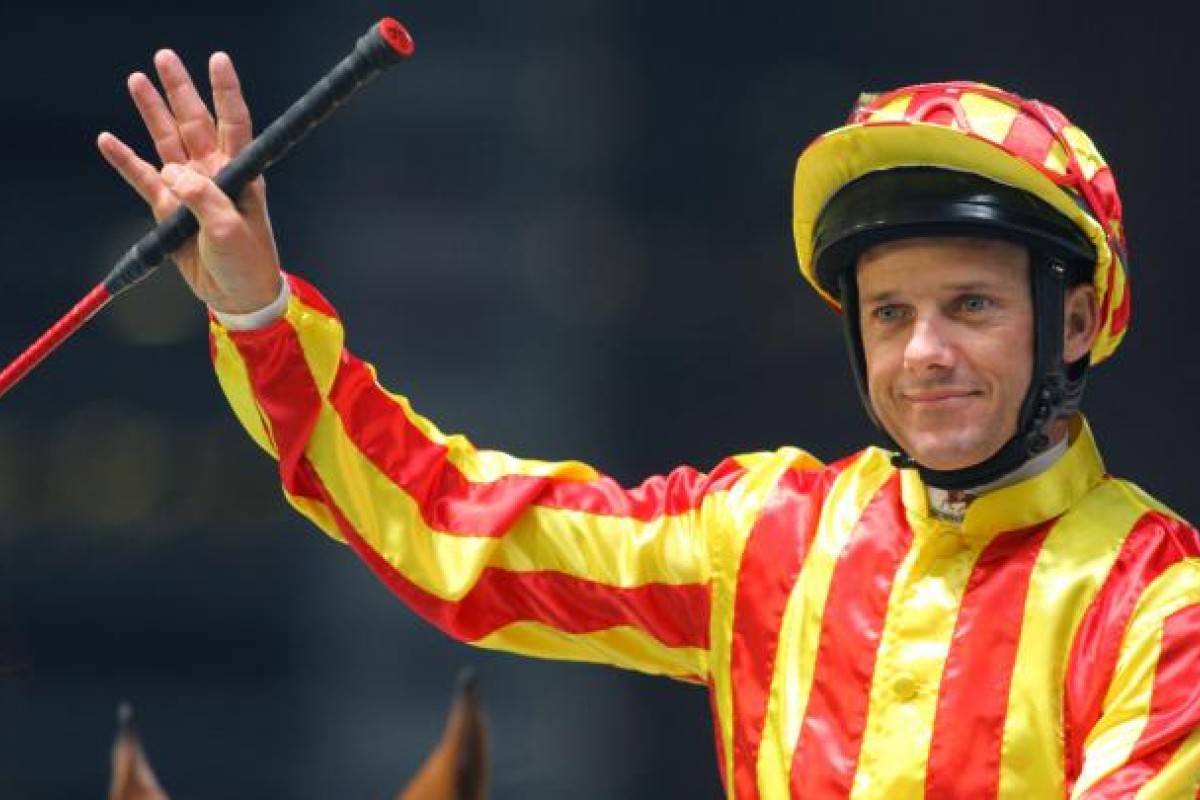 Now that Hong Kong's participation in global commingling of betting pools seems a matter of when, not if, last weekend's Blue Diamond Stakes simulcast from Melbourne provided an interesting look at what that might mean for everyone.
One of Caulfield's main racing dates annually, it was also the first simulcast since the release of the discussion paper wherein the Home Affairs Bureau put its weight behind Jockey Club commingling proposals, which will be considered by the Legislative Council perhaps as soon as April.
Under the proposed arrangements, money wagered by Hong Kong bettors on the same feature card from Caulfield next year would be subject to government duty at this end, not the Australian end, but the bets would be forwarded into the home betting pool, presumably TABCorp's Victorian pools.
It might amount to something of a cultural exchange in some respects, but that new turnover will be felt in the home pools in Australia.
Simulcast turnover on the last six Caulfield races on Saturday amounted to nearly HK$84 million, which translates to about A$10.5 million, or not far short of the A$11.1 million held in the home pools by TABCorp on all pools over all nine events.
And it was more than the A$9.5 million held on the Caulfield meeting by TABCorp's sister parimutuel operation in the state of New South Wales (the operations are separated for historical and legislative reasons we won't worry about here.) So we can say with certainty that the Hong Kong pools on the last six races held more than the home tote, so there's no question that money will have an impact at the other end when it starts flowing down the commingling pipeline, presumably next season.
Within the numbers, you can find one of the arguments that has been put up here in favour of commingling, rather than cordoning off that turnover at home, that of removing arbitrage opportunities for illegal operators.
We know from domestic experience how much Hong Kong bettors like to back the most likely winner of a race and are not necessarily seekers of "value" - as one old punter once assured us in our youth, you can't eat value.
And that was the case on Caulfield races. The "name" runners, the horses at the head of the market and known to Hong Kong punters through the Jockey Club's information releases on television, through the media and on its website as the strongest chances, were at cramped odds.
Every one of the six favourites at Caulfield was significantly better odds with TABCorp than in Hong Kong - in one case more than double - a situation allowing unlicensed, illegal bookies here to offer customers the choice of a payout using Australian dividends.
One thought was that Hong Kong punters would rally to, say, the mounts of Brett Prebble and make them shorter odds here but it wasn't the case. He made a special trip back to ride his Melbourne Cup winner, Green Moon, returning from a spell, for example, yet the horse opened up somewhere around the same here and in Melbourne and started longer odds here.
At some time or another, many of the leading players on the day such as Glen Boss, Dwayne Dunn, Craig Williams and company have had stints here, so Prebble wasn't the only jockey our fans knew and, if it was a factor at all, it was a minor one.
The Blue Diamond favourite, ridden by Lauren Stojakovic who is virtually unknown even in Australia outside of her hometown of Adelaide, was more heavily supported here.
What will also be of interest is whether commingling between Hong Kong and not only Australia but other countries might affect the betting culture.
At present, Hong Kong turns over more money per local race than anywhere else on the planet. Really, only commingling with Japan would see a partner jurisdiction with the clout to make a mess of our pools - illegal money stomping the odds late doesn't really count as another jurisdiction - and that commingling arrangement is probably a long way off.
But could Hong Kong operate a bit like the American television industry has over the past 50 years? Exported the world over, American popular culture has thus rubbed off on other cultures and ingrained itself after prolonged exposure to US shows.
In commingling, it might be views on bet types rather than opinions on who wins the race and why that might be exported.
In rough terms, just under 40 per cent of the wagering on Caulfield with TABCorp was in the win pool, with place and trifecta (our tierce) nearly a tie for second and each about half of the win tally or just under half. That would line up with the usual proportions for Australia, where punters have different tastes.
Quinellas in turn would be less than half of place pools and well under 10 per cent of the overall handle, while the quinella place (called the Duet in Australia) is invisible. No, usually not actually invisible, but you need a microscope and a quiet night prior to find it. No quinella place pool on Caulfield reached HK$80,000 and the New South Wales TABCorp quinella place pool on the first of the races simulcast in Hong Kong was actually zero. Its Victorian counterpart was slightly better at A$667, or not much more than HK$5,000.
Here, of course, the equation is different. Win betting was 19 per cent of all the money wagered on Caulfield, playing its usual third-placed role behind quinella betting (28 per cent) and quinella place (22 per cent).
While there will no doubt be discussions to come about which pools are commingled with whom, we can only assume that TABCorp would be thrilled to host the A$2.34 million quinella place pools Hong Kong punters wagered on the six races, or the just under A$3 million worth of quinellas. Small by our standards but a bit of a leap from zero or near to it.
Even though those bets are going to be taxed at this end and not at TABCorp's under the commingling model, that kind of liquidity might encourage Australian punters to take another look at the wager types. We can understand why nobody bets on quinella place when there's nothing in the bin, but when it starts sloshing with cash that might change.
From the other direction, Australian horseplayers who are already betting on Hong Kong races are reportedly keen to access the bigger pools here, fed up with miniscule TABCorp liquidity which gets ruptured up by someone throwing in even a relatively small bet. Horses can be 2.5 here and pay 8.5 in Australia, or vice versa, because the pools are so small and weird that a $100 bet throws them out.
Of course, then Aussie punters will have the God Of Lamp and late-stomping bets to which to look forward, but that will be subject of another column.