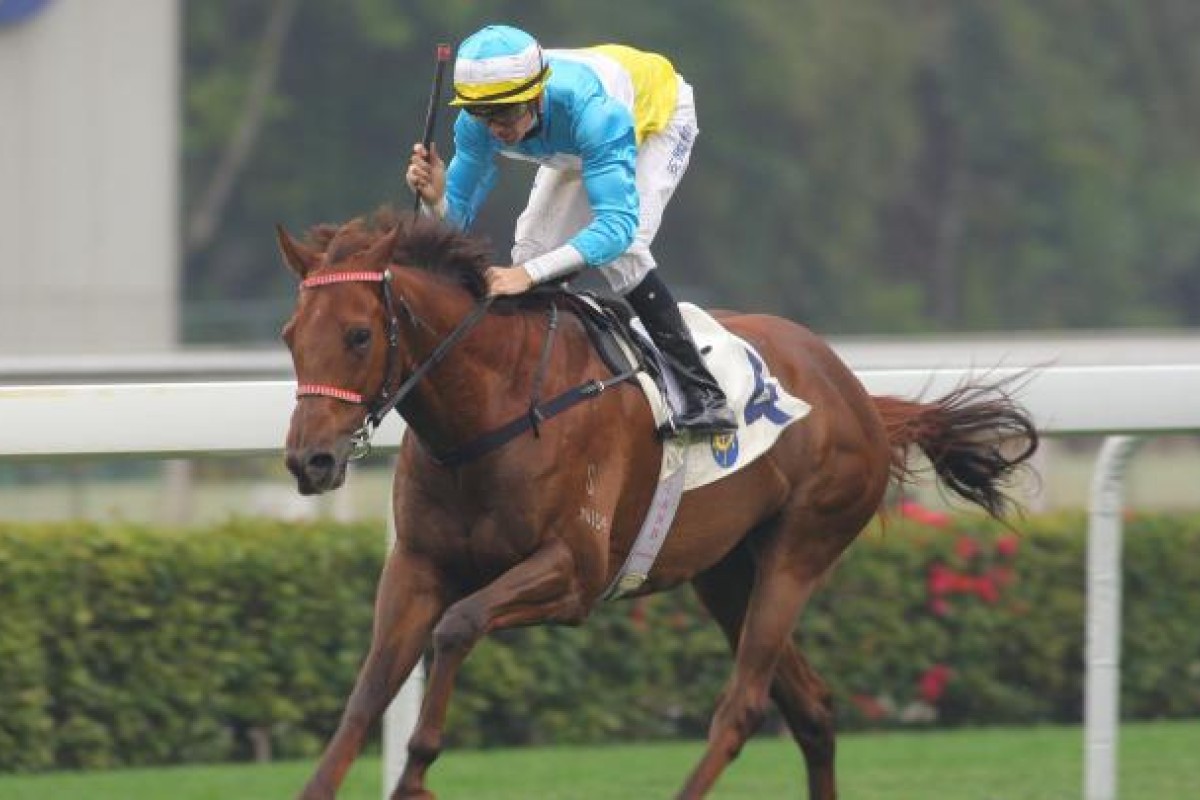 While trainer Ricky Yiu Poon-fai was perusing some new acquisitions at yearling sales in Australia, back at home his stable was firing on all cylinders with a couple of breakthrough performances delivering a double.
Ambassadorship had run unplaced in his eight starts, but had shown steady improvement and cracked his Class Four victory over a mile with 116 pounds on his back.
Jockey Richard Fourie has worked hard with the four-year-old in the mornings with good results. "He was a little bit soft to start with but he was confident today," he said. "Before he used to run in badly as well, but I think it was a bit of stage fright and running away from the grandstand and crowd. But now he has been here a few times, he has seen it all and has realised it is not going to hurt him."
Also holding Yiu's newcomer back was his tendency to travel too strongly, but Fourie said the penny dropped recently and the gelding is now much more tractable.
"He just changed overnight - he started putting his head down and listening," Fourie explained. "He didn't pull today and he was just the opposite - I was trying to push him into the race. He was off the bridle just to stay with them."
Deep Thinker's win wasn't his first success, that came late last season, but it was a breakthrough in the sense that it ended a frustrating run of four minor placings - culminating in being beaten a nose - for the five-year-old.
The results would have had owners wondering if another win would ever come, but Deep Thinker left no doubt about the result with an easy 2-1/2-length victory.
"Finally things went his way, he deserved it," said jockey Tye Angland, who has been on the gelding at his last three starts. "The tempo was good early, but then they steadied and Splendid Victory was inside me and started to overrace and become uncontrollable. I had to steady a little, he wanted to come out and I let him go and he charged off around the field."