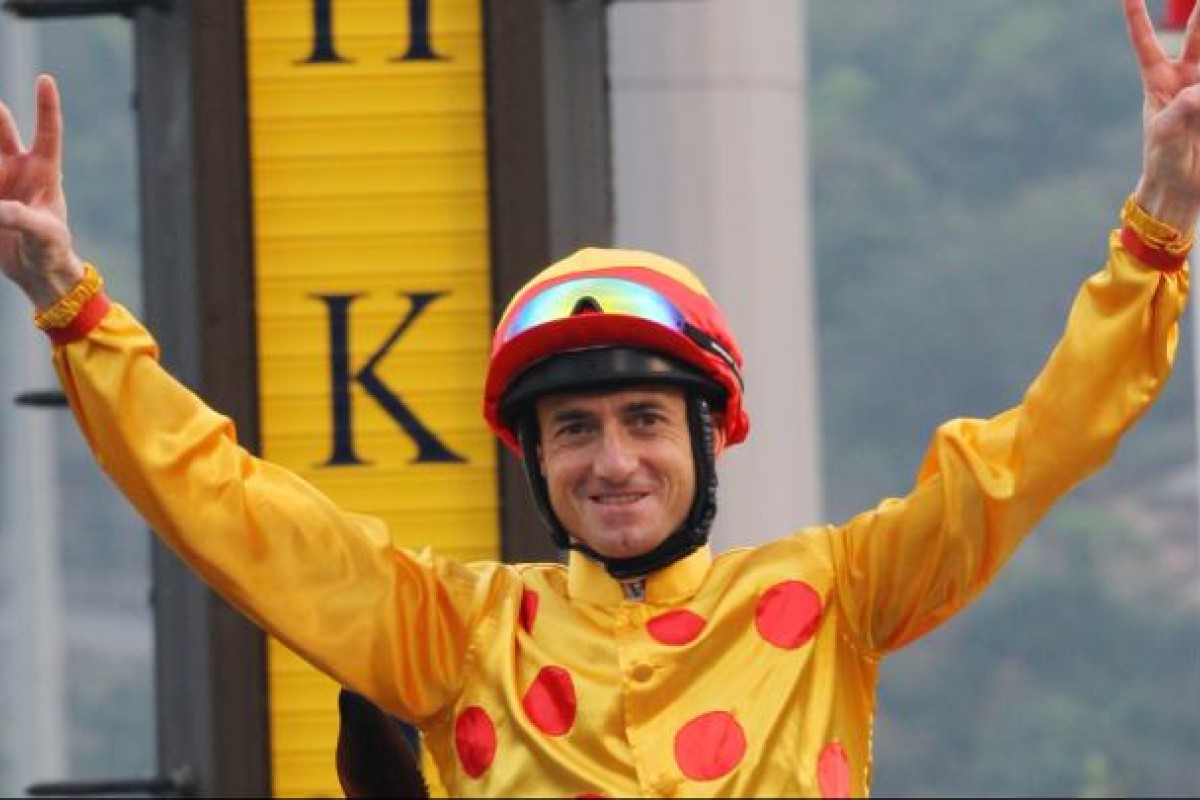 "When Akeed Mofeed came out of the gates, I immediately had the position I wanted and I was comfortable and confident. But that only lasted until we got around to the back of the course. As they seem to do with a lot of these Group races - and it seems to happen in the Derby every year - when we got to the 1,300m, the leaders really pulled up sharply and slowed the pace. So much so that I thought the horse in front of me might have broken down.
He came right back in my lap so quickly and I was in all sorts of bother. I'd had my horse on a long rein up to there and I just didn't have time to shorten it up and drag him back in a hurry, so I had to pull him left, off the heels in front and out three wide on the track, and then try to steady him back slowly.
As soon as I did that, Matthew Chadwick on President Lincoln went through and took the position that I'd been in and now I was stuck three wide.
Fortunately, at that same time, It Has To Be You, who had been stuck out even wider than me on the track, went forward around them and injected a little more speed into the front of the race and, even though I was still three wide on Akeed Mofeed, I was able to get cover and he relaxed under me again.
Then I just had to wait. I found myself on the back of Gold-Fun and that made me the happiest bloke you can imagine. I've ridden him, won three races on him and I know that Gold-Fun is really tough and I knew he would take me into the race to where I wanted.
As we straightened up for the run home, Akeed was travelling well and it was really tempting to go but, if I had pressed him then, I don't know if he'd had have won. He had used a lot of energy during the run, with all the stopping and starting, stopping and starting, so I didn't want to get there too soon.
When I did ask him, he delivered and did his job. I think if we'd had a better tempo, a smoother race, he might have won more cosily and looked better doing it but the Derby is horrible race sometimes, the way it is run often makes the winners look unimpressive.
As we crossed the line I thought - it might not have been the prettiest win, but Akeed Mofeed has won the Derby, no matter how he did it."
As told to Alan Aitken