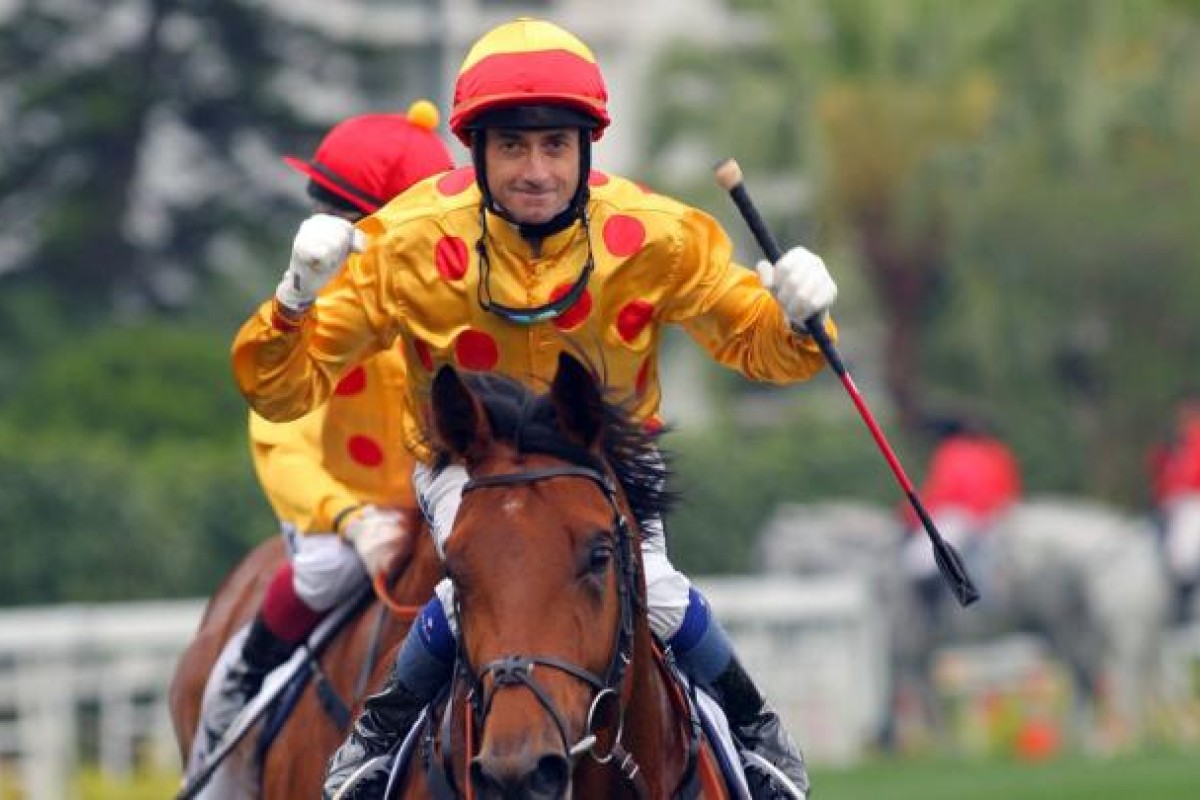 Winning the lowest-rated Hong Kong Derby has left Akeed Mofeed and his people in a unique, and even preferable, situation with regard to the horse's future plans.
We are aware that it offends some sensibilities at Sports Road to refer to the Derby as having been the richest Class Two in the world, but it is what it is.
And having published in this space almost two months ago that Akeed Mofeed would win the race, we feel a reasonable sense of ownership over the standard of the event.
Being realistic about the level of the race is not to denigrate the tremendous work from the entire Akeed Mofeed team - he was bought for the race, he won the race. Job complete. And Gibson and his team deserve just as much credit for Gold-Fun, too, since he arrived with rather less fanfare, has done nothing at all wrong and was terribly brave in more difficult circumstances than the winner on Sunday. Different draw, different race, different day, he is the winner.
So let's congratulate a job well done and park that all that emotive stuff aside.
There is no disgrace in a Class Two - Silent Witness won one on the way to being a champion - and, as has been stated here and by several of the trainers involved in the Derby, the point is where the Derby horses go from here.
With a six-point rating rise to 108, Akeed Mofeed emerges as the Derby winner with the lowest-ever rating going forward after the Derby.
In the past, those who did not have serious ratings before the Derby certainly did when the dust settled.
Keen Winner won off a 92 rating 13 years ago, and he was clobbered with a 24-point rise to 116 for his trouble and never won again in 29 starts over the next three years.
When Che Sara Sara won the Derby in 1996, rated 91, he was hoisted to a 111 mark. He also raced for almost three more years and won just one of his 23 subsequent starts.
In fact, Derby winners, of those who continue racing and don't succumb quickly to injury or are retired to stud, as Lucky Owners was in 2004, seem to fall into only two groups. There are the Viva Patacas, Vengeance Of Rains, Ambitious Dragons, among others - legitimate Group One horses - and the ones that struggle to win another race.
On what we've seen of Akeed Mofeed, it would have put him into the latter group had handicapper Nigel Gray given him a serious rating rise and thrust him up into the elite Group One horses.
Gibson and the ownership of Akeed Mofeed have two factors to thank for that not happening - the low average rating of the race overall, and in particular the 82 mark of runner-up, Endowing.
Readers may have noted Akeed Mofeed's rating went up only six points for winning the Derby, but Endowing was raised 10 points for finishing second, the most he could be raised for being beaten.
That's because, to penalise him less than Akeed Mofeed would have further widened the 20-point gap between their pre-race ratings, despite there being not much between them in the actual race.
Had Endowing won, his rise would have been significantly more, probably in the same ball park as Che Sara Sara, but then I guess his owners wouldn't have cared. After all, Endowing was slow enough in his early barrier trials that connections did contemplate turning him around and putting him on a plane back to England.
But Endowing's low rating, and the cap on how much higher he could be raised for his second, also put a brake on how much the handicapper could give to Akeed Mofeed.
Previous Derby winners have almost invariably gone to a rating of 115 or more, progressed to the QE II Cup for their next start and, for the most part, received a good drubbing in that grade.
Vengeance Of Rain was the first to change that and Ambitious Dragon carried on the good work, but they are still the only ones to have won the open Group One coming off their Derby.
In the unique scenario of this year's Derby, it is surprise that Gibson was not forthcoming on Sunday with any future plan and a blessing that his path has not been made altogether ironclad by the handicap.
If, as the trainer insists, we've not seen the best of Akeed Mofeed yet, a 108 rating allows him to return to a Class One handicap instead of having his hand forced to run against California Memory or Glorious Days or Ambitious Dragon, et al, when he isn't quite ready for them.
A Class One is no pushover either but, provided the programming will offer a suitable path, a run in that grade would allow a more gentle progression, a bridge between Akeed Mofeed's Derby win and the moment of taking on real Group One horses, if in fact he can take himself to the moment.