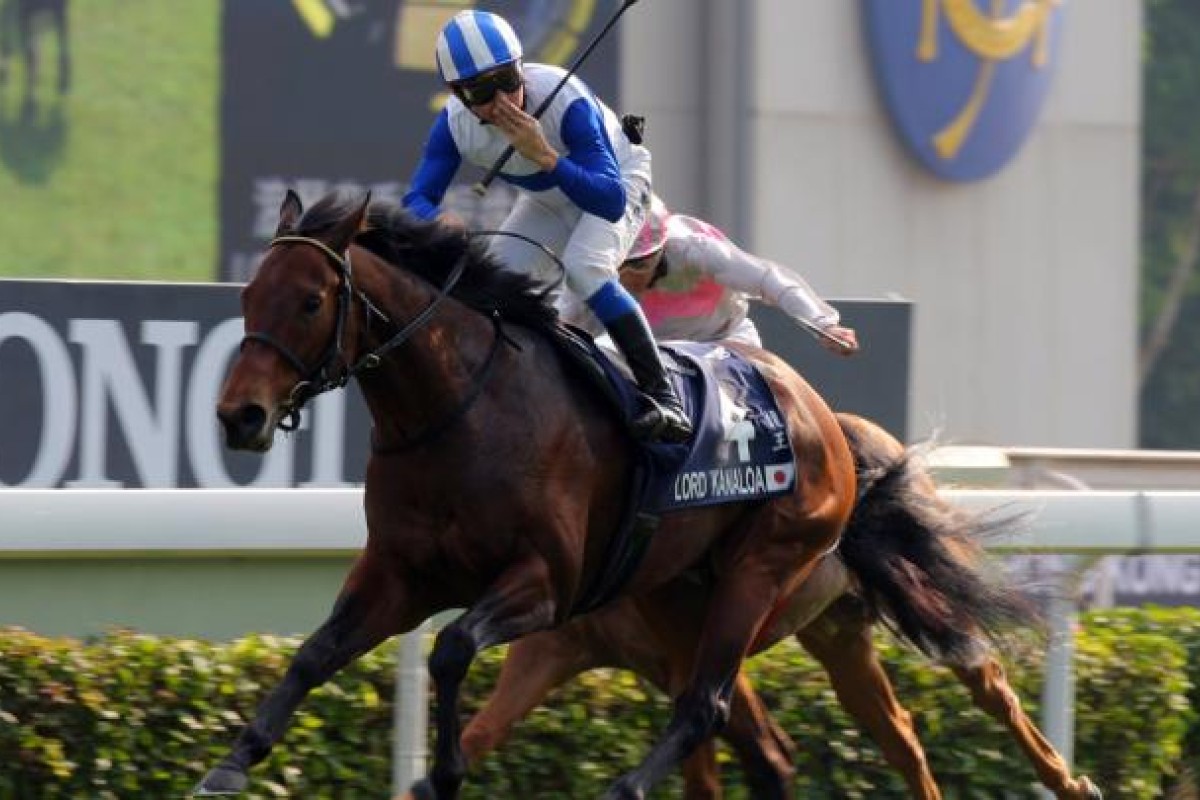 The trend of local turnover has far exceeded any expectations this season and so too has the trend of simulcast betting.
Sunday's single race from Japan was up more than 21 per cent on the hold last year, admirable considering the race had zero Hong Kong participation.
Of course, racing fans had seen Lord Kanaloa win in December and that undoubtedly helped give them the confidence to send him out 1-4 favourite in the Takamatsunomiya Kinen, even shorter than he was in his home country.
Now we turn to World Cup night, which averaged about $13 million per race when five events were covered in 2010, held $108,709,150 on six races two years ago and rose again to $124,547,683 in 2012.
Whatever the increase on Saturday night, we can rest assured this is one meeting where Hong Kong will far out-hold the home ground.