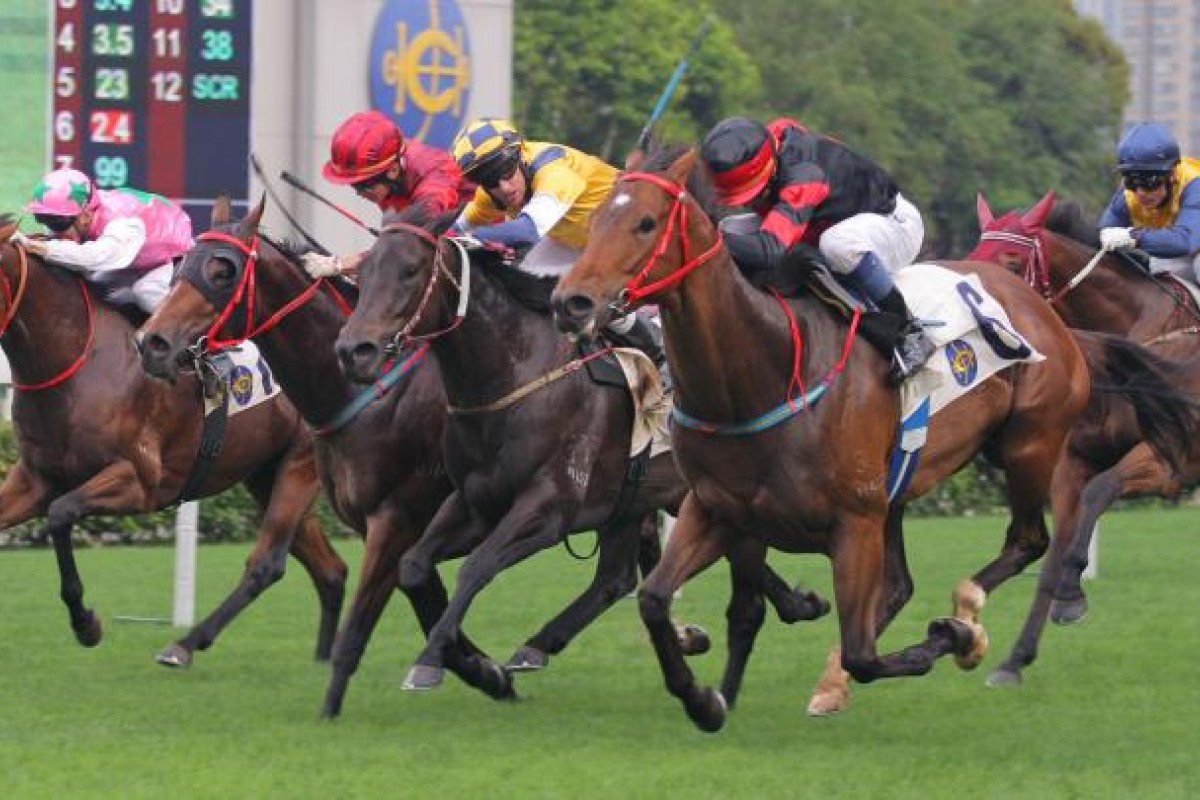 Champion jockey Douglas Whyte was back from suspension, fresh and hungry and straight back into the winner's circle again at his first ride yesterday before completing a three-timer like he hadn't been away.
The last time Whyte returned from a break, he rode six winners on April 7, but the South African was not keen to test any theories that he might be better fresh and coming back from suspension.
"No, I don't want more suspensions - I've had enough for this season," he said after guiding Follow The Wind, Rad and Sea Dragon home for wins that came in all shapes, sizes and levels of performance.
The John Size-trained Sea Dragon made it five wins from as many starts despite making hard work of it, while the David Hall-trained Rad was the opposite, spreadeagling the opposition to win as he liked at his first appearance here.
"Full credit to David - he's been very patient. Rad has shown potential from the word go and I've been fortunate enough to get on him and Hally has taken his time, trialled him at Happy Valley and here and we discussed where to go with him," Whyte said. "We thought he might be better suited down the straight - for a horse with some speed and a bit of class, they can be easier races than the 1,200m. It's great to win for Rad's owners, the family has put a lot into racing and bought plenty of horses that haven't been so good, so they deserve a nice one."
Rad was unbeaten in two Australian starts for Newcastle-based Kris Lees, but not exactly at the most fashionable tracks explained Hall, who sealed a double after winning with Handsome Batchelor earlier.
"Actually, I reckon most people would get lost trying to find Port Macquarie and Hawkesbury, the places where Rad won," said Hall. "But I know Kris well - he bred, raced and trained this horse - and it was nice to be able to buy one off someone you trust and can talk to about the horse. Rad was green winning his races there and Kris said there would definitely be more to come with him."
Probably the most anticipated of Whyte's treble was Sea Dragon but the gelding never looked the winner until the final stages. At his previous run, Sea Dragon had been chasing most of the way over 1,200m before closing off strongly, this time it was 1,400m and Size didn't immediately have a theory.
"Last time, I thought he wanted further but we took him up 200m today and it was the same story - I'll have to have a think about what that's about, but he still got the job done," Size said.
Whyte said he had to push Sea Dragon from the get-go and "it wasn't pretty".
"He just didn't want to be any closer and he's got home on pure heart," the jockey said. "When he does travel in a race, you'll see a proper horse, and John will work it out. Maybe he needs blinkers, maybe he's just come so far, so fast and bumped into a decent field with some other horses on the upgrade."
Follow The Wind for Dennis Yip Chor-hong was Whyte's opening winner, breaking through after 13 prior starts for seven frustrating minor placings.
"He's been a disappointment and I'm not quite sure which particular reason. He's been a bit weak and timid, but he's also had issues with the starting gates," Whyte said.
"Last time, I rode him in a 2,000m and he got out well and I was positive and he didn't stay, but I suggested to Dennis if we could drop him back to a mile and ride him the same way, he'd be very competitive. He began well again and put himself in the right position and the way he won he could win another."