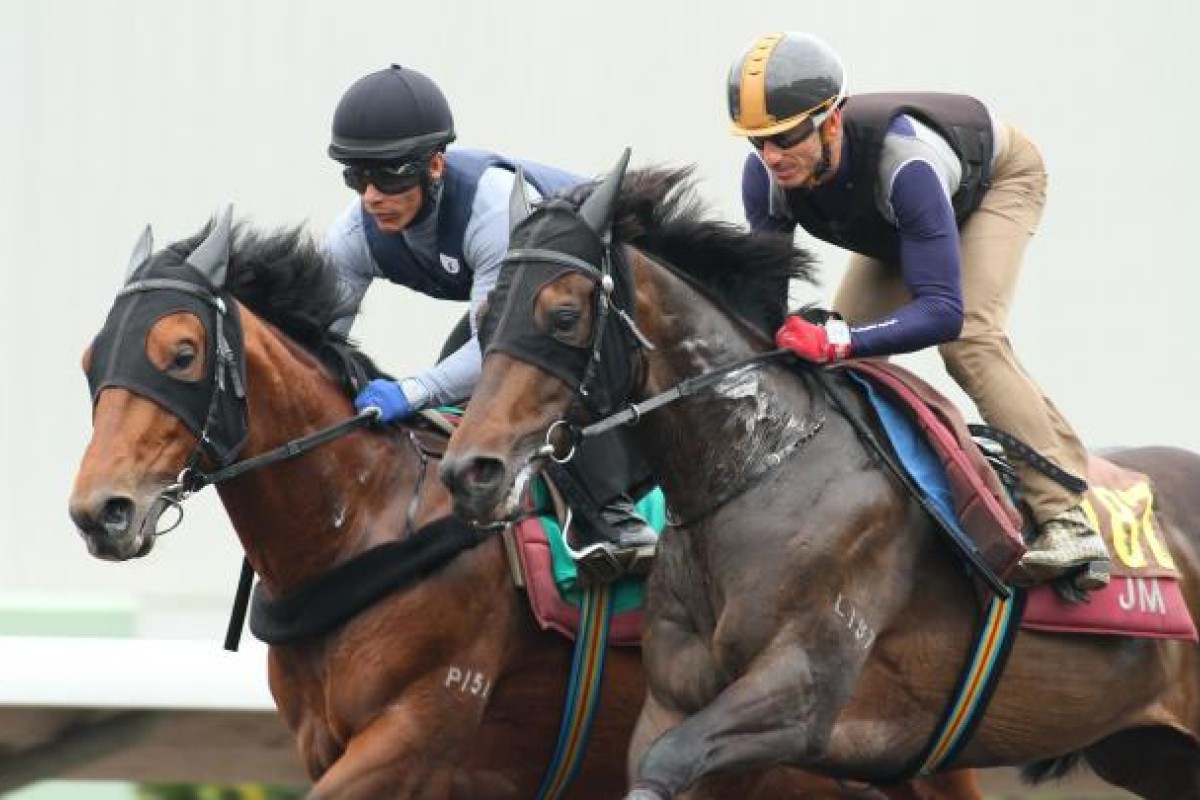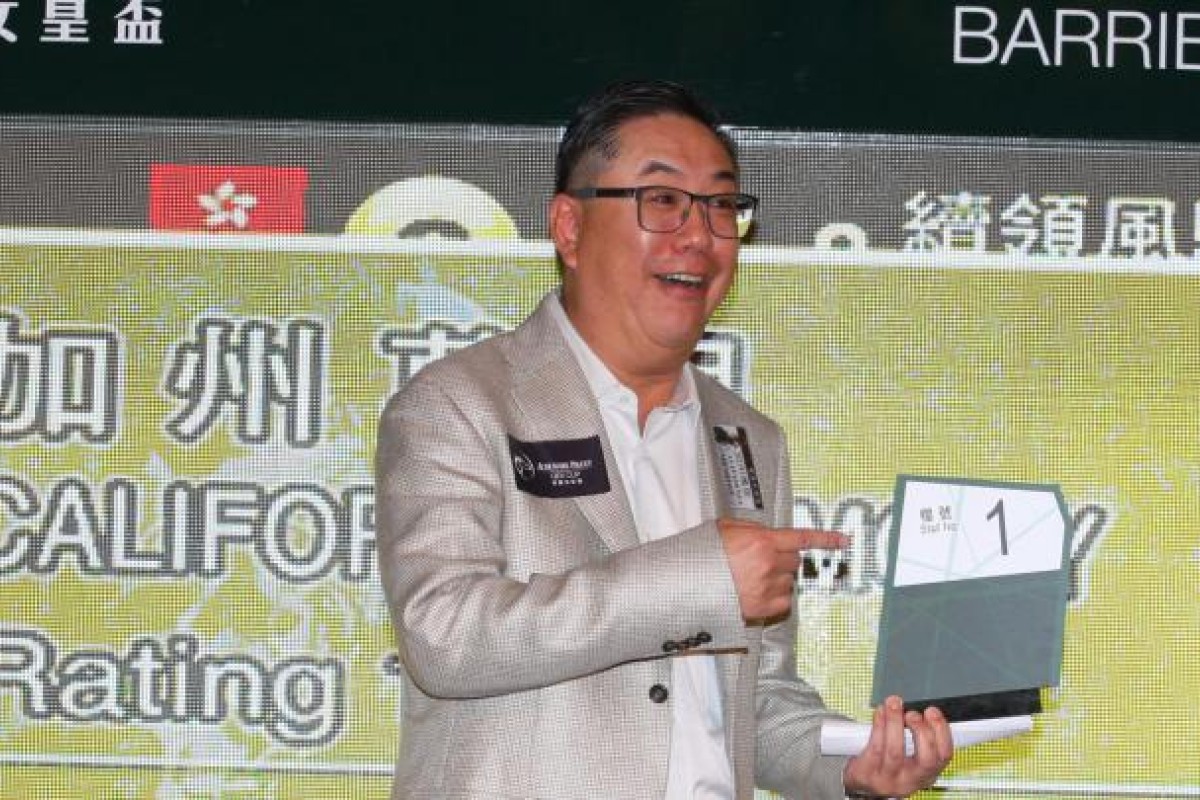 Leading trainer Tony Cruz has finally been able to put some positive spin on California Memory's bid for Sunday's HK$14 million Audemars Piguet QE II Cup thanks to the uncanny knack owner Howard Liang Yum-shing has for drawing a starting gate.
Liang successfully plucked barrier one before California Memory won the 2011 and 2012 Hong Kong Cups and the owner couldn't believe it when he revealed the same number at yesterday's public draw.
"I think Howard has played a bigger part than most owners do in a successful horse's career - it has to be a good omen," grinned Cruz, whose other runner, Zaidan, was on the other side of Lady Luck with barrier 14.
I think Howard has played a bigger part than most owners do in a successful horse's career - it has to be a good omen
A triple Group One winner over the Sha Tin 2,000m, California Memory suffered a heart irregularity when second last in the Gold Cup in February.
Cruz has admitted that the current Jockey Club policies on medicating the horse's troublesome joints have set him a task in keeping the grey in racing condition and he described California Memory as "half fit" after a recent barrier trial.
"The trial was poor, no doubt, and though he is coming good again since, I couldn't say he's 100 per cent, fitness wise," Cruz said.
"From a wide gate, I wouldn't have been confident, but this changes things. He'll get a soft trip now and I think it puts him back in the race with a great chance. Zaidan is fit and healthy, we'll ride him quietly anyway so the outside isn't too much of a worry."
Horse Of The Year and 2011 QE II winner Ambitious Dragon has drawn barrier six and trainer Tony Millard was satisfied: "I was hoping for somewhere around that spot but you need luck wherever you draw. The bottom line is I'm happy with my horse."
Most of the "visitors' draws" actually went to visitors, with Mike De Kock's Igugu and Treasure Beach in 10 and 12 respectively, and Japan's Eishin Flash drawing gate 13.
"I'm not very happy, honestly. We wanted an inside draw and the plan had been to race handy but now I don't know," said stable representative Mitsu Nakauchida.
"We will go home and study where the other horses are drawn and go from there. The horse is in good form and can still run well."
But Godolphin's Saeed bin Suroor said he "got lucky" with barrier eight for Sajjhaa.
"We wanted between four and eight and they say eight's a lucky number in Chinese," he said. "Usually I like to see her sit behind the lead, she has a good turn of foot. There will be no excuses."
Trainer Richard Gibson was pleased with barrier four for Akeed Mofeed, which would allow Douglas Whyte to repeat his Derby-winning tactics.
"We're very lucky. We've got a very professional racehorse. A lot of these international races are run below standard time, and it is likely to be similar to the Derby," he said.
Three-handed John Moore's draw was mixed but positive on balance, with gate three for Gold Cup winner Military Attack, five for Irian and a problematic 11 for Ashkiyr.
"We know there's going to be no speed, so drawing in is definitely a bonus for Military Attack. He has tactical ability, can be ridden anywhere in a race and I expect him to be in the first five or six," Moore said. "It's just a roll of the dice with Irian but the gate will allow him to lay up closer and, if it is his day, he could win."
Moore had planned on pushing forward with Ashkiyr, but the 11 draw brought a rethink. "Now we will be looking at going back and, if he finishes off, we'll consider backing him up in the Queen Mother Cup seven days later," he said.