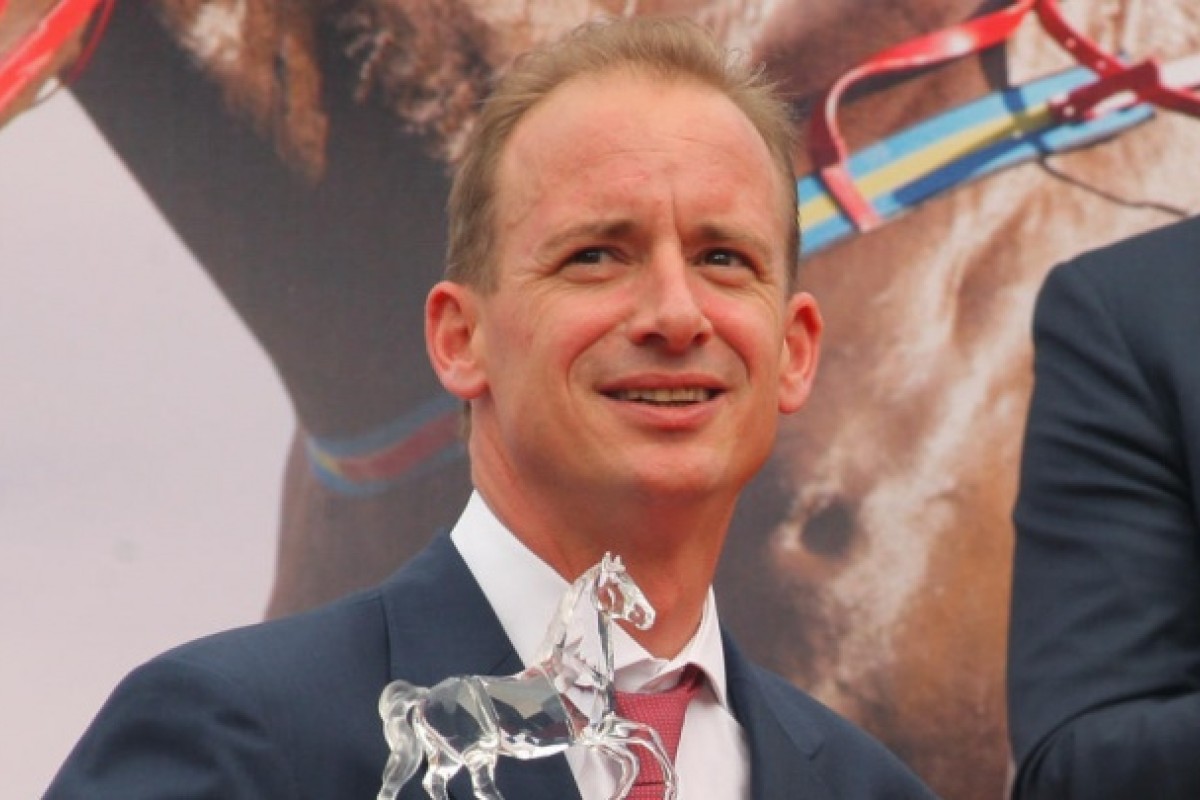 Akeed Mofeed may have already fulfilled his destiny and become a prince by winning this year's BMW Hong Kong Derby, but trainer Richard Gibson believes it is just a matter of time before his stallion prospect accedes to king.
The Englishman is adamant his four-year-old will one day wear the crown of the best horse in town, but warned the giant leap from champion four-year-old to champion racehorse might have to wait for now, given the presence of two-time Horse of the Year Ambitious Dragon in today's Audemars Piguet Queen Elizabeth II Cup at Sha Tin.
"We have a lot of confidence in Akeed Mofeed's ability, but has he got the maturity to beat these top superstars? That's the question mark. In saying that, I believe it is only a matter if time before he will," Gibson said.
"I haven't got the Hong Kong experience to speak about history here, but it is my professional belief that Akeed Mofeed will one day become champion racehorse of Hong Kong.
"Whether he can do it this year, I really don't know, because he is up against an exceptional champion in Ambitious Dragon. It's very exciting and a privilege to be running against such a good racehorse. But let's face it, if Ambitious Dragon rocks up in his best form, it's all over."
Since the inception of the QE II Cup, the leap from Hong Kong Derby winner to international Group One winner has rarely been taken in one stride and only Vengeance Of Rain (2005) and Ambitious Dragon (2011) have won the Derby and QE II Cup in the same year.
Both horses not only clinched the QE II but also proved themselves as champion older horses, going on to claim multiple Group Ones and subsequent horse of the year honours. The quality of the Derby winners to try and fail in the QE II Cup illustrates just how hard it is - Elegant Fashion (2003), Lucky Owners (2004) and Viva Pataca (2006). These high-calibre Derby winners found the task too tough when next stepping out against top-class older horses.
With Akeed Mofeed's major mission accomplished in March, bringing a major return on the reported US$2 million he cost electronics mogul Pan Sutong, the horse followed it with a progressive trial under Douglas Whyte last week where he displayed a newfound ability to stay relaxed behind a slackening pace.
"His racing manners in the trial indicated he had mentally taken the next step," Whyte said. "I thought he had improved from the Derby just through spending more time in Hong Kong and being on the racetrack a few more times, and he has settled into the place a bit better.
"The horse has mentally got better and physically he feels fantastic. Because he is a bull, he is going to need racing and time. But his biggest asset is he has the most fantastic temperament for a colt."
After some solid trackwork on the Sha Tin turf on Thursday morning, and drawing a perfect gate (four) later that day, there is certainly a sense of timing about Akeed Mofeed heading into today's HK$14 million feature.
Whyte was taking a far more reserved stance than Gibson in his assessment of Akeed Mofeed, preferring to see how he stacked up against the Group One stars.
"This is his biggest test. He has only won against his own-age group and he is being thrown in the deep-end, especially when you look at his rating. But he is on an upward trend and it will be interesting to see how he does.
"I just hope he holds his own. It's going to be a learning curve for all of us," said Whyte, who has won three QE II Cups, including Ambitious Dragon in 2011 and Oriental Express in 1998. But his victory aboard London News in 1997 was especially significant, being the first South African horse in nearly 40 years to win on foreign shores and giving the now 12-time champion a major breakthrough as a young rider.