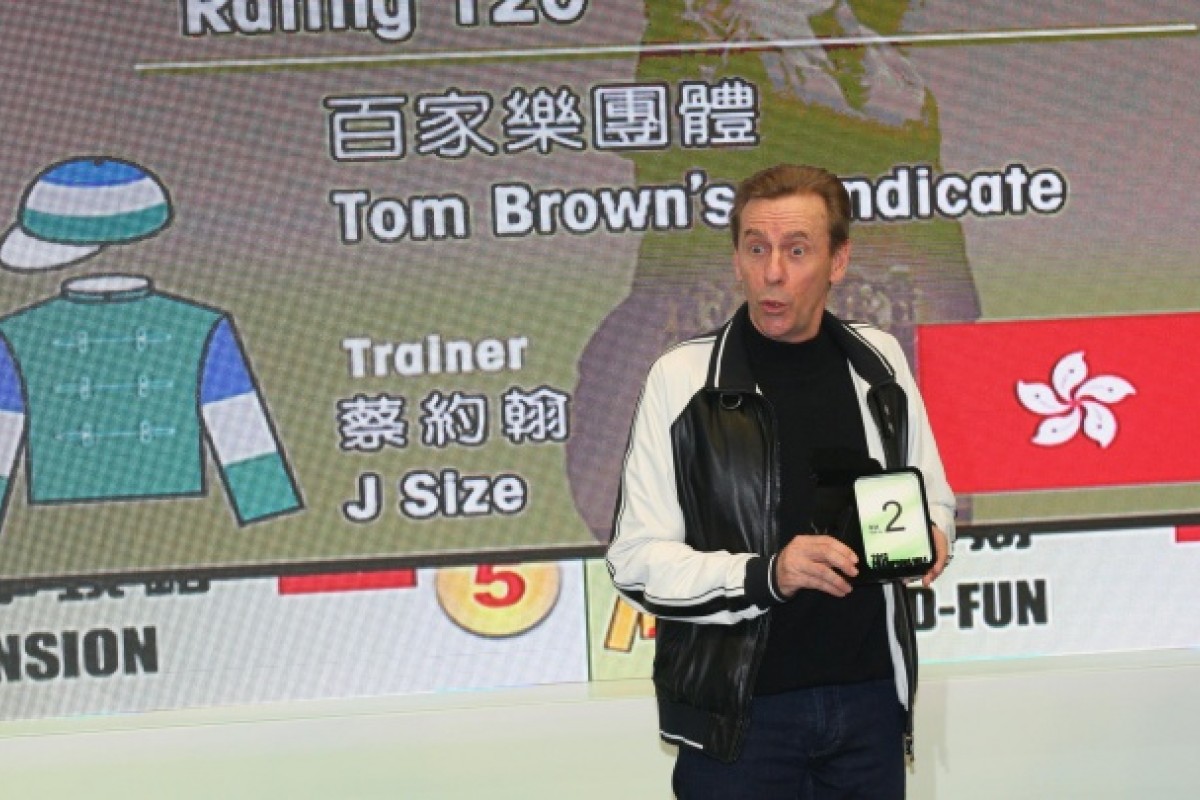 Glorious Days pulled the perfect gate with the last number out at yesterday's HK$12 million Champions Mile draw - a round of applause from connections greeted trainer John Size's face of mock surprise, but the scene cloaked minor doubts about the nominal favourite.
Two was the only alley left as Size completed the formality of the process and it seemed the dream launching point for an international Group One victory in the absence of arch-rival Ambitious Dragon.
The two horses have engaged in five thrilling battles this term, with Glorious Days prevailing in the Jockey Club Cup and Stewards' Cup, and it will seem like Siegfried without Roy or Torvill without Dean when Size's miler holds the limelight on Sunday.
But Size wasn't calling it a free kick as he assessed Glorious Days' prospects.
"When he was beaten last time he was three wide over 1,400m, a distance he doesn't run at often, and probably in the tempo of that race he wasn't comfortable," Size explained. "But his last 200m wasn't flattering, and not knowing exactly what his excuse was I gave him some time off to get over it. So I haven't got highest level of confidence for this race because of that run and the break and I would suggest that he would improve greatly with this race if he still has the energy to finish the season off. There's always a query at this time of year whether any horse has runs left in him and it's why I purposely even missed a race.
The intention has always been to go back to Japan for the Yasuda Kinen and his programme was planned so he goes to Japan at his seventh and not his eighth race
"The intention has always been to go back to Japan for the Yasuda Kinen and his programme was planned so he goes to Japan at his seventh and not his eighth race. It might make a difference, it might not." Size added there is no reason to think Glorious Days won't be very competitive.
"I don't like to point to a horse's record today as what he'll do tomorrow, but he's missed the quinella in Hong Kong only once and that was when he finished third," Size said. "You can't doubt his consistency and can't be pessimistic, but his competition is evolving and we have visitors here ... so you have to give them their due."
Perhaps the key draw was gate six for New Zealand's King Mufhasa, a likely pacemaker.
"I'm happy with that, wider the better," said jockey Michael Rodd. "I don't want to have to push and from there I can come out in a straight line, let him find his rhythm and if someone else wants to lead they can, if he's left in front I don't mind either."
John Moore's three runners will occupy barriers one (Dan Excel), three (Admiration) and five (Xtension).
"Dan Excel has worked well, drawn the gun gate and he's a serious chance," Moore said. "Admiration is up against it in any case, hopefully he can pick up some prize money from there, but Xtension is on track to win his third in a row with the cushy run he'll get. I couldn't be happier."
Richard Gibson dismissed barrier seven as unimportant for Gold-Fun, given a smallish field and good run to the first turn, while Tony Cruz said the job was over to jockey Gerald Mosse after Pure Champion drew nine: "The horse is well but needs cover, so that's Gerald's job now."
Caspar Fownes absented himself with his long history of pulling bad gates but little changed, with his second string Helene Spirit in four but his main chance, Packing Whiz, claiming the outside.
"He'll sit last anyway. I remember Bullish Luck, he's the same sort of horse, it doesn't matter if you draw one or 14 - you're going to be in the same position," said Packing Whiz's rider, Brett Prebble.