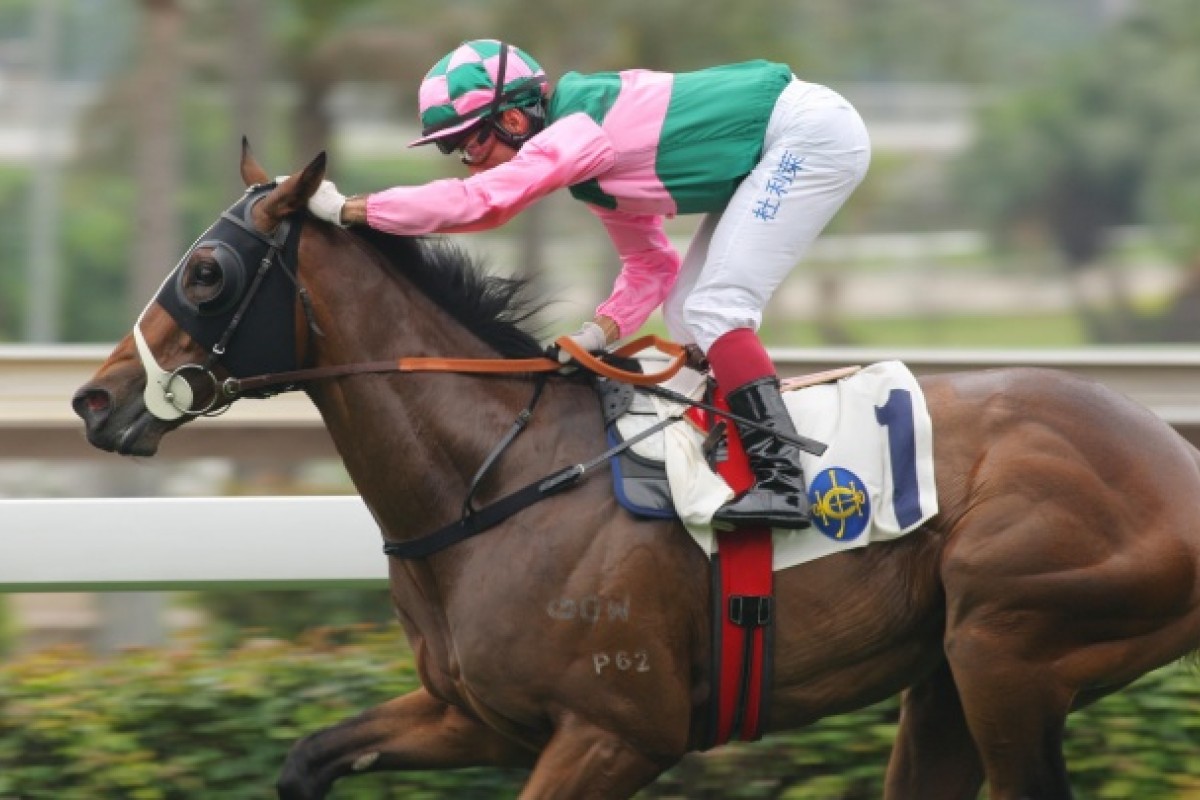 Not many nightmares end as well as Olivier Doleuze's first ride yesterday with Glacier Blue unwittingly getting the best of the track and finally repaying the faith in him that the jockey and trainer Richard Gibson have had despite a string of defeats as favourite.
Doleuze, who won the first two races on the card, changed tack with Glacier Blue and rolled him to the lead early in contrast to previous outings, when the four-year-old had sat behind and made a few mistakes in running.
"He's been a nightmare. He works so well in the mornings and it has been so disappointing that he hasn't already won a race," Doleuze said.
"I was starting to worry about him. But the race worked out perfectly - we made the decision to go forward and lead, so he would stop the naughty business, make him work his talent. We thought go and if he is as good as he shows us he is, then he will win."
What Doleuze and Gibson didn't know at that stage, prior to race one, was that horses up on the speed were about to hold a dominant position for the balance of the card.
"It was a very weak race and as it turned out we had the right position, so I hope they don't take too much notice of the margin and kill him in the handicap," Doleuze pleaded. "Maybe he is a late maturer and will be better next season, but I'm happy we got him to win."
In the second race, Doleuze was also prominent throughout before the Manfred Man Ka-leung-trained Happy Kaiser made it two in a row and the jockey again got a kick out of the Class Five.
"Some horses in life, you like to see them do well. He is not so talented, he is not very big - but he really tries so hard for you," Doleuze said. "The other day, he was able to win one and I was happy for him, and to win again he probably improved this time."