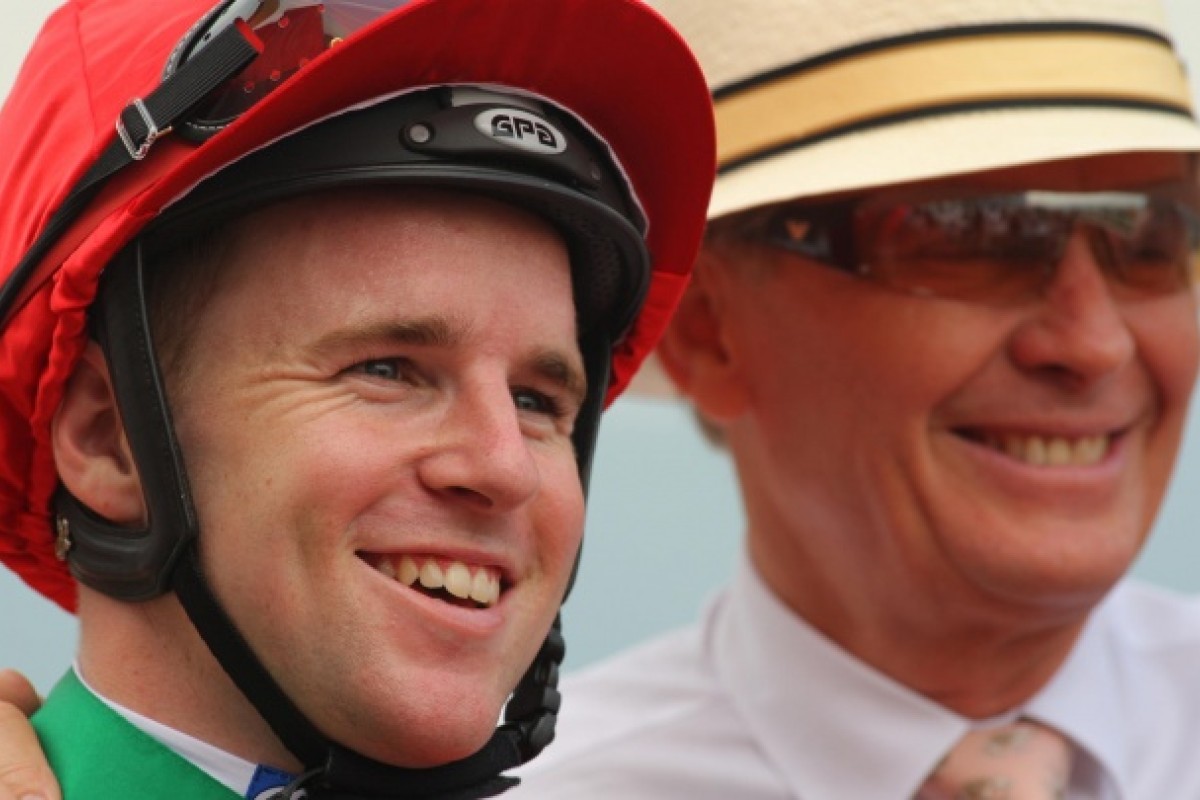 Tommy Berry has been a hit on the track since arriving, but is making an impression in the mornings as well. John Moore has compared Berry's work ethic and insight as a trackwork rider to that of his legendary countryman Darren Beadman, after the in-vogue Australian jockey landed another winner for the trainer.
Moore wasn't getting carried away with the win of Approve, whom he described as a "bread-and-butter horse" and saved his biggest compliment for the jockey who rode him.
Beadman was Moore's long-time stable jockey and could not only rate horses superbly in track gallops but was able to deliver key pieces of information to stable staff afterwards.
"Tommy has been a hit on the track but in the mornings he has been great as well - he has the same work ethic and demeanor as Darren Beadman. He is always there on time," Moore said.
"Tommy is very good at giving feedback after riding gallops - and that was one of Darren's real fortes," he added.
Berry now has three winners, two of them for Moore after Military Attack won the Group One Audemars Piguet QEII Cup three weeks ago.
The trainer was placing a cap on how high he thought Approve could climb after his second win of the term.
"Probably to the top of Class Three next season," he said. "But from an owners point of view, he is a good horse, he will win two or three races a season and pay for himself.
"This horse will just keep improving. Next season he will be a better horse."
Berry took the long-striding son of Pins to the front from gate 10 in the 1,600m Class Four and the three-year-old was able to lump 133 pounds to a solid 11/2 length victory.
"John just said let him roll and the way we were able to run, it suited him," Berry said.
"He is like a big steam train, he just keeps going. I don't know that John would try him over further this season but he feels like he would definitely get 2,000m in the future."
Approve had Sweet Corner, who had crossed from the widest gate, sit outside him until the straight and Moore was happy with the way his horse stayed relaxed - although not surprised.
"He is pretty laid-back individual," Moore said.
"He had to do it the hard way, he had something on his outside, but he relaxed nicely and he kicked nicely. There might even be another win or two in him this season as well."