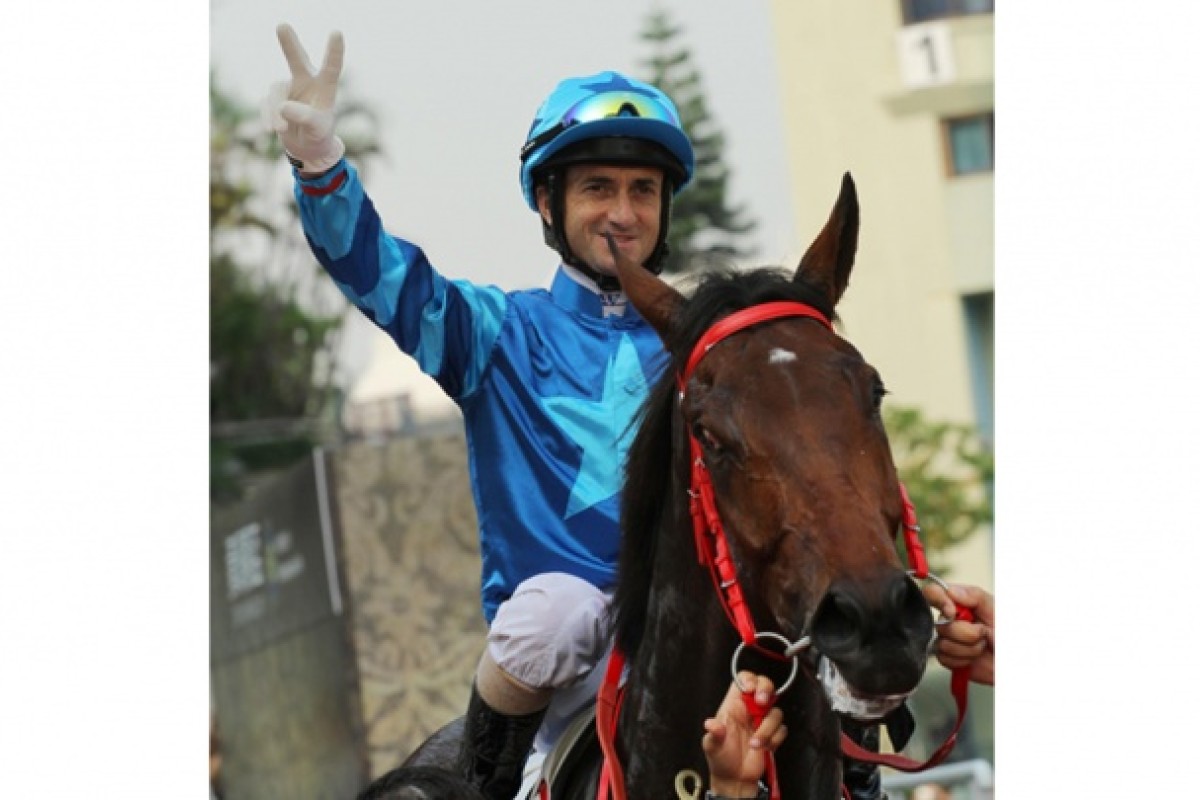 They were jumping out of trees to back John Size's newcomer Tarzan I Am and the three-year-old let nobody down, justifying his big reputation by romping home with Douglas Whyte swinging off him.
Tarzan I Am had left a big impression in Australia when he walked in with a maiden at his third race start and his trials here had left nobody in any doubt as to whether he had brought that with him, so punters backed him down to an odds-on quote for his local debut.
"He had shown us lovely pace at the trials at Happy Valley the other day," said Whyte. "He led with ease that day and was able to lead again today. He's a big solid individual - when you're in the gates, you're looking down at the other horses - and he has a fantastic action and a great attitude. He's with the right trainer to take the next step."
Size pointed out Tarzan I Am is a grade four roarer but that it does not seem to have come against him in any way at this stage of his career.
"He had three runs in Australia and this one today, so he is still at quite an early stage," Size said.
"Perhaps down the track, six months or a year from now, it might be an issue but it's one of those things that we'll worry about when it happens. At this point, I'm not thinking about it and it seems neither is he more importantly."
The gelding had scored his Australian win at 1,400m, but Size was happy to start him off at 1,200m and was pleased he had done.
"He wasn't jumping well in a couple of his early trials but he's got better and didn't do a lot wrong today. He got a little nervous before the race, which you expect with a horse first time out, but he wasn't too bad," he said.
"And I'm pleased we didn't go to 1,400m for his first run because he was fairly keen in the run anyway at 1,200m and an extra 200m could have been a problem. But he didn't have a leader to cover him up and he did have one on his outside just pushing at him and that probably made him go a touch harder."
The Darci Brahmas have yet to really catch on in Hong Kong, but Tarzan I Am made it a good week for him after Best Show's Happy Valley victory, and Size has already shown affinity with the breed, winning with Holyangelholy and Hypersonic this season.