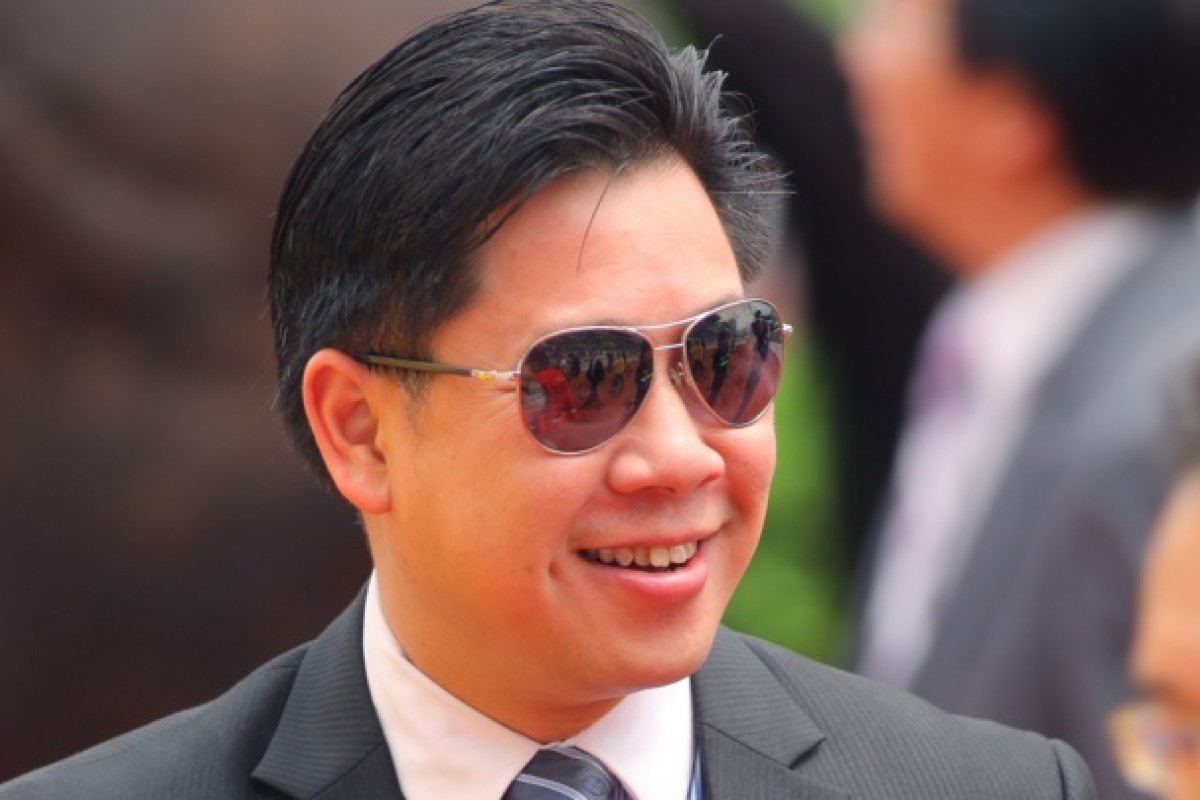 No sooner had Dennis Yip Chor-hong strode three wins clear of reigning champion John Size in the trainers' title race at Sha Tin yesterday, then he declared his priority for his horses' future over winning his first championship.
Yip is enjoying a career-best season and looking more and more capable of still being in front at season's end but the trainer played the prospect down after a treble with K-Moochi, Winning Leader and Dars Auto left him with 56 winners.
Size scored with only newcomer Tarzan I Am in reply to take him to 53, but Yip was quick to outline that he won't push his horses unnecessarily just to win the championship.
"I'll just do my best but I don't want to kill my horses," was the trainer's reply to the question of whether he would do "whatever it takes" to land the title. "I won't rush them, because there are a few there with potential for next season. We will see how our horses are going and if they look like they can handle it, we can let them go."
Yip's first two winners were ridden by Howard Cheng Yue-tin, with Zac Purton taking the reins on Dars Auto, who became his 24th winner from 89 rides for the stable this season in a partnership that has been vital for both of them.
"Full marks to Dennis winning four with this guy now and full marks to the horse. He's come a long way and did it the hard way today," Purton said. "The plan was to make sure he had clear galloping room but I didn't want to be three wide and exposed like I was. I had a great spot one off the fence early, then the tempo slowed and a couple inside me started to pulled and roll about and I got shunted out three wide. From then on I just tried to keep Dars Auto balanced and in his rhythm and he did the rest."
Dars Auto and Yip's first winner, K-Moochi, have been typical of the trainer's ability to improve his horses mentally.
"Dars Auto is very consistent. You could see in his first win and second win that he still had his head up and today you see him now putting his head down and trying very hard," Yip said.
K-Moochi had been doing almost everything wrong earlier in the season and even when he won for the first time last start despite trying to run off the track, but a change of feed has brought a change in the gelding's attitude and Cheng has gained with his experience of the horse's tendency to overrace and hang.
"When he came to my stable, he was out of control. We kept him off full feed, and tried to calm him down and when the boys could control him, we have given him more. Hopefully he can mature further," Yip said. "The first time Howard rode him, he didn't know the horse, I told him the horse would hang but he went very fast and couldn't get near the rail."
The main race of the day also fell to Cheng and Yip, with Winning Leader looking a certainty beaten with 100m to go but getting up in the final stride and putting a lie to his defeat six days earlier.