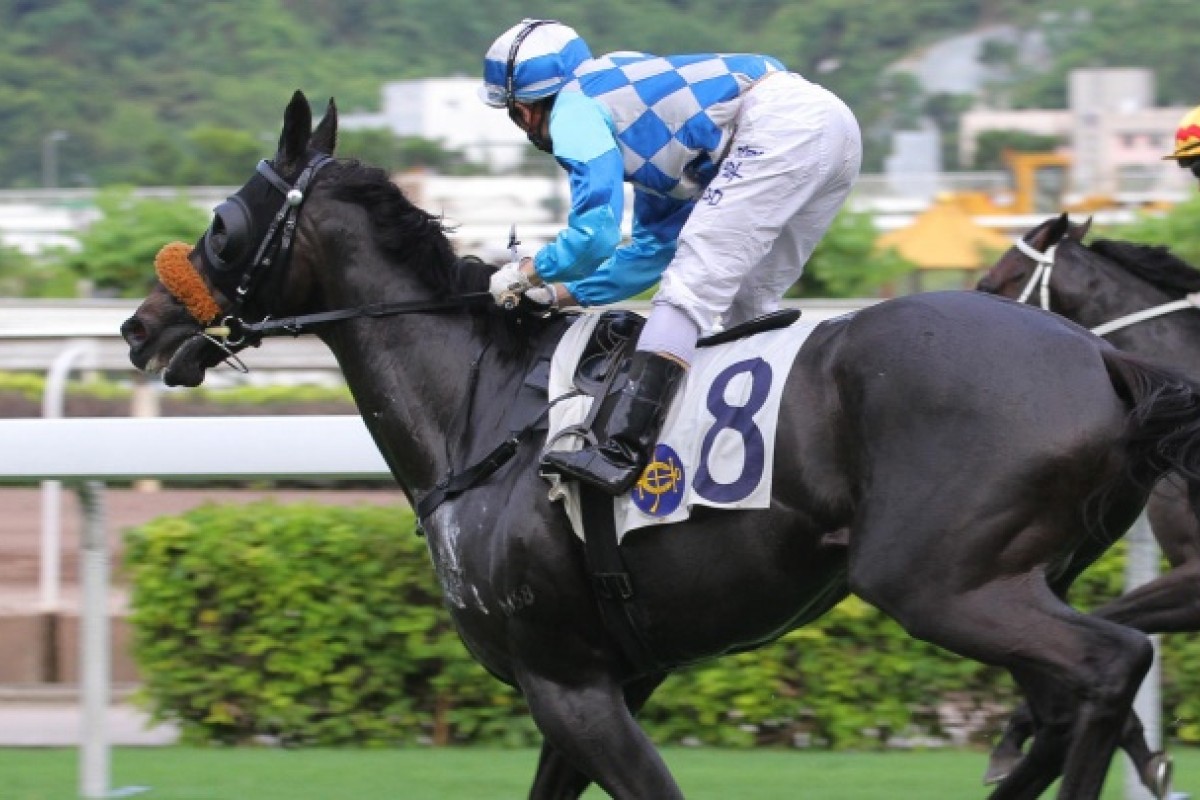 It was a day to remember for Dicky Lui Cheuk-yin, who claimed a double and took out the Jockey Challenge, but a frustrating day to forget for Zac Purton, who went winless and saw his jockeys' championship challenge lose crucial late-season momentum.
The apprentice scored on Joyful Luck and Lucky Forever and said there was plenty of luck involved with both winners. "It was my best day yet - I had two seconds as well and I was happy to win the Jockey Challenge, but I was very lucky," Lui said.
Somehow Lui managed to manoeuvre Lucky Forever to one-off spot from gate 14 before the 2,000m race played into his hands as it descended into an absolute walk. Three straight 25-second sectionals, plus a 24.25 to last split, saw the leaders run home in 22.57.
"My horse was travelling beautifully. The others went for home at the 250m and I still had hold of mine," Lui said.
Vincent Ho Chak-yiu was suspended for two meetings and fined HK$30,000 for careless riding on Hear The Roar in the race.
Lucky Forever's trainer Peter Ng Bik-kuen will leave the training ranks at the end of the term, and remarkably, looks like notching a career-best win total in his final season after three decades at Sha Tin. Ng has 28 wins, matching last season's total, and is approaching his best of 30 set in 1992-93.
Lui took hold of Michael Chang Chun-wai's Joyful Luck and raced back in the field, the change of tactics working a treat.
The win came as welcome relief for Chang, who has been hospitalised this week to have treatment on a blocked vein in his neck.
"The doctor said it could have been serious, but it is fine now. I was allowed to come today as long as I took it easy," he said. "It was Dicky's first win for me. I just asked him to give him a chance and take him off the speed. I thought if he jumped and went, he wouldn't have won."
With leader Douglas Whyte watching from the grandstand, second-placed Purton had a crucial chance to close the two-win lead at the top of the jockeys' table.
The day looked promising enough on paper for Purton, at least from an outsiders perspective, but endured a run of three straight seconds in races three, four and five - which was followed by Highest Acclaim bursting through the gates and being declared a non-starter prior to race eight. Then the slow pace conspired against race favourite Travel Guide.
"I'm at that point where I need to find some ammunition, my horses are starting to feel empty," Purton said.
Meanwhile, Ben So Tik-hung was suspended for three days and fined HK$20,000 for careless riding on Rumba King in race 10.