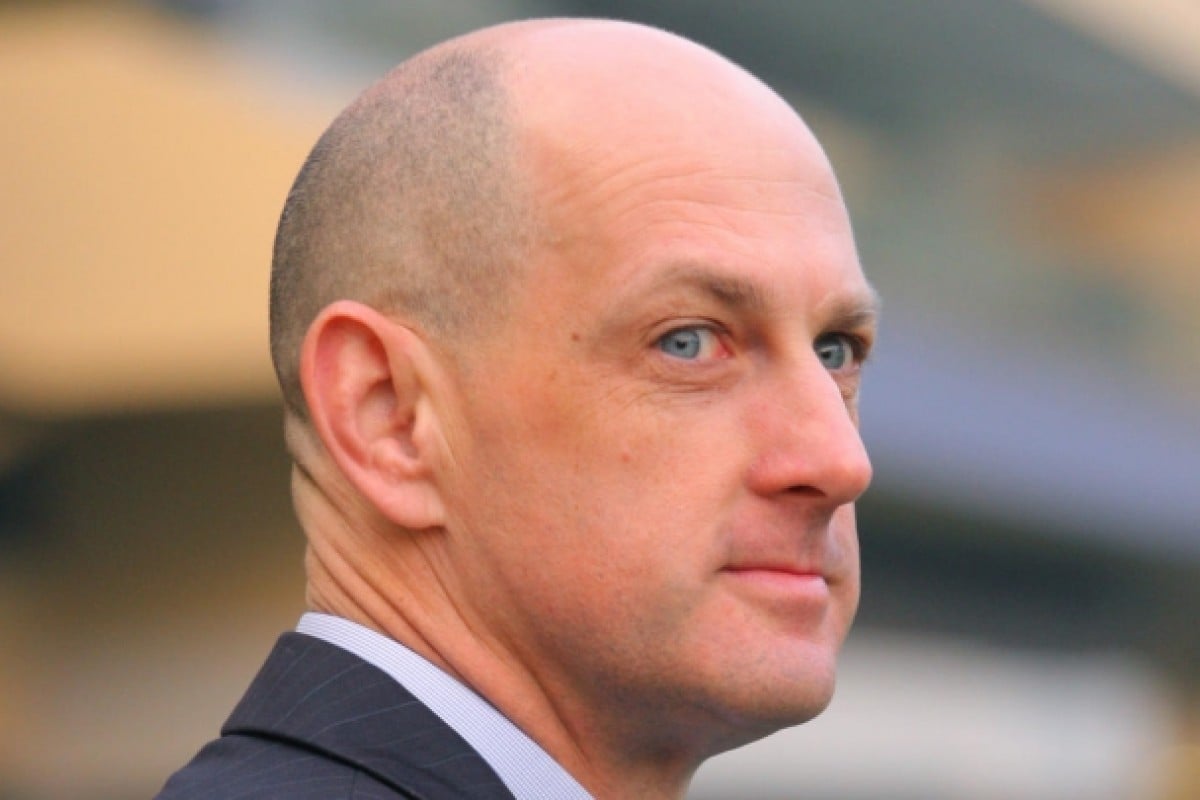 A potential crisis has been averted, despite a second batch of feed being contaminated and exposing 80 entries for Sunday's Sha Tin meeting to banned drug zilpaterol, Jockey Club chief steward Kim Kelly said last night.
Chief analyst Dr Terrence Wan See-ming confirmed yesterday a second US-made compound feed - identified by the name LMF by club officials on Wednesday - was contaminated with cattle supplement zilpaterol. The use of the feed was immediately halted and the club made alternative arrangements to ensure uncontaminated feed was available for the 1,300 horses based at Sha Tin, officials said.
We hope all horses entered for Sha Tin will have been cleared
"We have a limited amount of alternative feed on hand, but sufficient for the short term and all trainers have been asked to advise their preferences amongst those alternatives," Kelly said. He said the feeds would be in stables by last night and did not expect any problems.
"The club's director of racing operations, John Ridley, and his team have done a great job contacting suppliers in other jurisdictions, and we are doing what is necessary with those suppliers, including putting plans in place to fly feed in, until the normal sea-borne feed shipments land."
With use of the LMF feed having continued until yesterday, the focus has switched to screening for contamination among the 131 declared runners and 13 reserves for Sunday's meeting.
"Between the two types of feed, 80 of Sunday's acceptors have been exposed to zilpaterol," Kelly said. "Trainers who had been using the first of the feeds, the one that first showed up in Ricky Yiu's stable, were instructed on Tuesday to cease its use and it appears that that particular feed had a higher concentration … than the second feed.
"So the first feed has not been used since Tuesday, the second is no longer in use and we have more time to screen the horses than we had in the lead-up to Wednesday's meeting.
"Eighty urine samples have been taken from those exposed horses down to race on Sunday. We expect to have results [this morning] and then we will sort through which … need to be retested."
Kelly said the club hoped to see the levels in any horse testing positive this morning to dissipate sufficiently by the open of betting at midday tomorrow, to be able to clear them to race.
"Those 80 exposed horses are the immediate priority, but the usual pre-meeting testing will take place, of course, and by Sunday morning we hope all horses entered for Sha Tin will have been cleared," Kelly said.
Elimination times for zilpaterol are still unclear and Kelly said the situation had too many unknowns to act as some kind of ad hoc clinical trial to determine those times.
"In a trial, we would know exactly how much of a substance has been ingested by a horse and when, but in this case it would depend on how much was in the feed for any given horse, how much of the feed the horse ate and so on," he said.
"We had a good meeting with our trainers. It was a necessary aspect of the whole investigation to put them in the picture about why this has happened and what we are doing to fix it.
"But we are in a much better position now than we were on Tuesday going into Wednesday. We know the two feeds involved, their use has stopped and this time we have three more days before racing again."