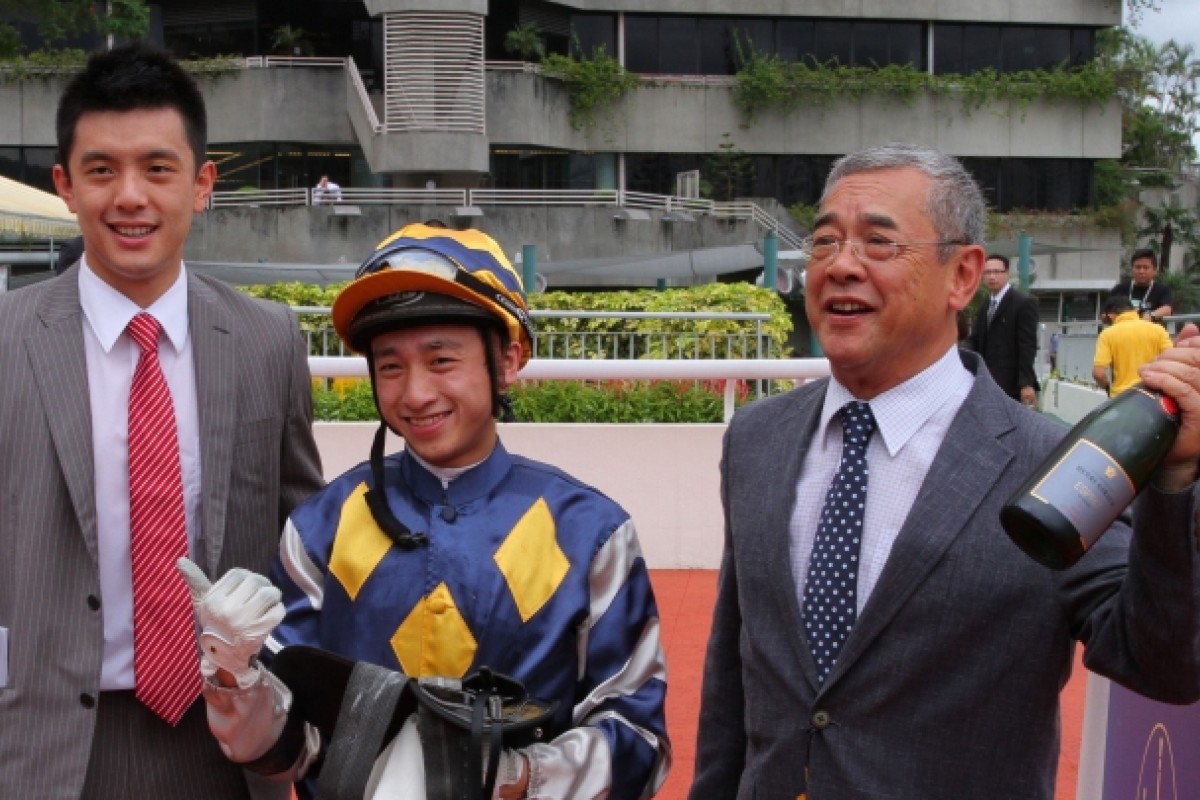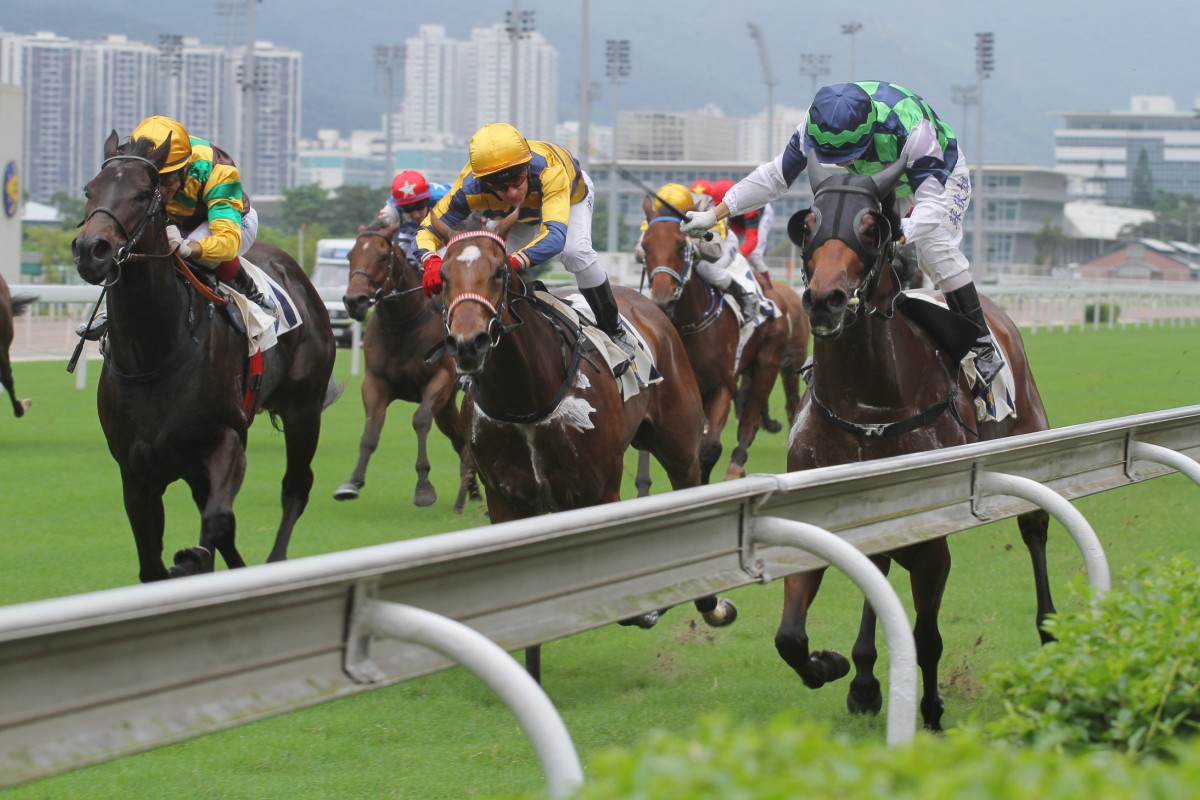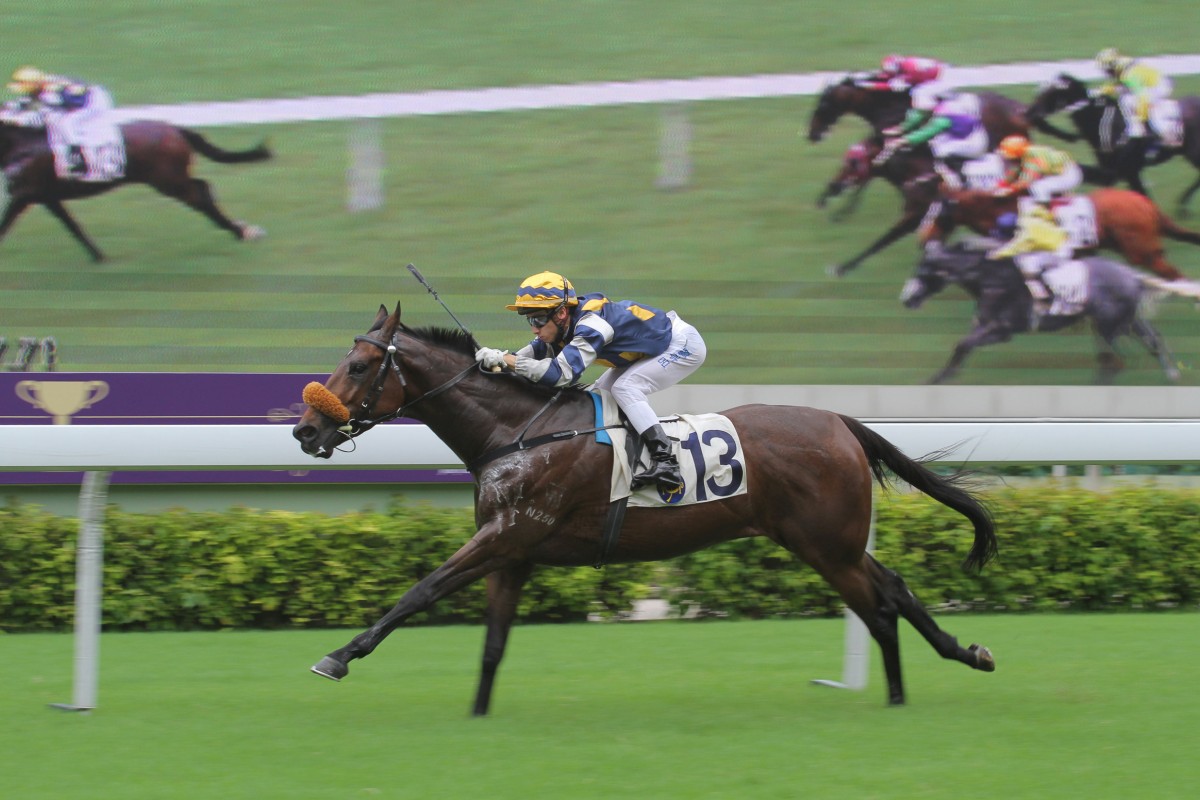 A nervous new reporter on his first day at Sha Tin sidles up to veteran trainer Peter Ng Bik-kuen and asks his thoughts on his first winner of last season.
"Listen, you need to know something," he says matter-of-factly, without being rude. "I don't talk to the press. And I won't be telling you anything about my horses."
As it turns out, Ng does talk to the press, a lot – as long as it isn't about horses. He loves a chin wag: Champions League football, his own social football team, travelling through Ireland or Hong Kong's best hiking trails. They are all items on the conversational agenda each morning at the Sha Tin trainers' stand.
But insight about his horses? That's strictly for him and his owners. And even as the 65-year-old approaches compulsory retirement next month, he is still sticking to the closed-mouth trainers' code, which started when racing did.
Asked yesterday about Namjong Turbo's form turnaround, Ng said "some subtle changes to training techniques" had helped. What were the changes? "That's a secret, I can't tell you how I train my horses," he replied with a wry smile and a raised eyebrow – a look that suggested he was thinking: "Hasn't this whipper snapper learnt anything yet?"
Maybe we thought he would let down his guard with seven meetings to go, but no, the secrets are going with him into retirement.
For many modern trainers that "Tell us how you did it" question is a golden opportunity for shameless self-promotion, a chance to recall that moment of genius when they came up with the master plan. Most of it is a sort of revisionist history, it's easy to say why a horse won in hindsight.
In all honesty, whatever changes Ng made, Namjong Turbo's turnaround was probably more to do with the fact he was carrying a postage stamp on his back – 108 pounds due to his lowly rating and apprentice Dicky Lui Cheuk-yin's claim.
And whatever image a self-congratulatory story from a young trainer is meant to create, nothing can match the mystique of a bristling old-school horseman – however hard a one-word response can make it to fill column spaces.
Ng is a link to another era – the high-flying 1980s when big betting moves prevailed and "getting one set for a race" was all the rage – and will retire as Hong Kong's longest-serving current trainer, with more than three decades' experience.
And unlike fellow retiree Andy Leung Ting-wah, who managed to change his date of birth on his Hong Kong ID card last year and wrangle another season out of the Hong Kong Jockey Club, Ng is more accepting of his advancing age.
Shortly after his 65th birthday, he was excitedly showing off his newly minted senior citizen card at trackwork like he had won it in a competition.
He also had an amusing take on Leung's change of age: "If I was going to change my age, I wouldn't change it to 64. Why wouldn't you change to it 34?"
A double yesterday took Ng to 32 wins, his best ever season, and brings to mind the compulsory retirement rule at age 65. Even though it was in a tongue-in-cheek tone that Ng suggested he might just be hitting his peak, why wouldn't he be?
He is still sharp of mind, and physically, he would be a candidate for being one of the top five fittest trainers at Sha Tin (although that is a Class Five-standard contest).
With John Moore about to reach 65 too, the HKJC needs to at least review whether the compulsory retirement age rule really stands the test of time.
Moore and Ng have plenty left to offer. Maybe a type of "show cause" rule should be invoked at 65, or separate, and tougher, benchmarks should be created for those previously deemed "past it"?
Ng deserves credit for not only handling himself with dignity, but handling his horses with care, too. Who knows how many starts a promising sprinter like Smart Volatility, a winner of three from four, would have had by now in some other stables. Especially when he doesn't get to train the horse next term.
The good news is the Ng name will continue in racing here, as Peter's 29-year-old son, Pierre Ng Pang-chi, has been elevated to assistant trainer for Paul O'Sullivan.
"He carries himself well and brings a lot of knowledge and experience. He is obviously well brought up," O'Sullivan said. "Pierre is university educated in Australia, so speaks great English and is a huge asset to the stable."
The role of assistant trainer, particularly to an expatriate trainer, is crucial. ATs are not only next in line for local trainer positions, but communicate complex information to owners and even attract new clients.
And before anyone thinks Pierre has simply been granted a licence out of nepotism, consider the obstacles in his way, not least of all Ng Snr's advice.
"At the beginning I told him not to go into the racing industry," Peter said. "I've had enough trouble and I know how difficult it is. It's a hard life, but he likes it so what can you do?"
Most local trainers, who weren't jockeys, must start at the bottom, as riding boys or even mafoos. After Pierre finished his studies at 22, he also had to make an extraordinary physical sacrifice to even be a riding boy, shedding a massive 60 pounds from his nearly 1.82-metre frame to be allowed to ride trackwork.
"I went from 210 to 150 pounds," he said, before explaining what motivated him to follow in his father's footsteps. "I was born into this industry and I think watching trackwork every day inspired me. I've been around it since I was a kid and I always thought, 'One day I'll be riding a horse on the track'. It looks cool when you are a kid, watching the guys riding out."
As they say about some older trainers, "He has forgotten more than most trainers know", but at least some of what Peter Ng has learnt won't be lost. He might not have divulged anything to the media, but Pierre would have latched on to many a wise word and observed plenty in practice.
Maybe in a decade or two he will be giving a young reporter a blunt, but extremely well mannered, "no comment".