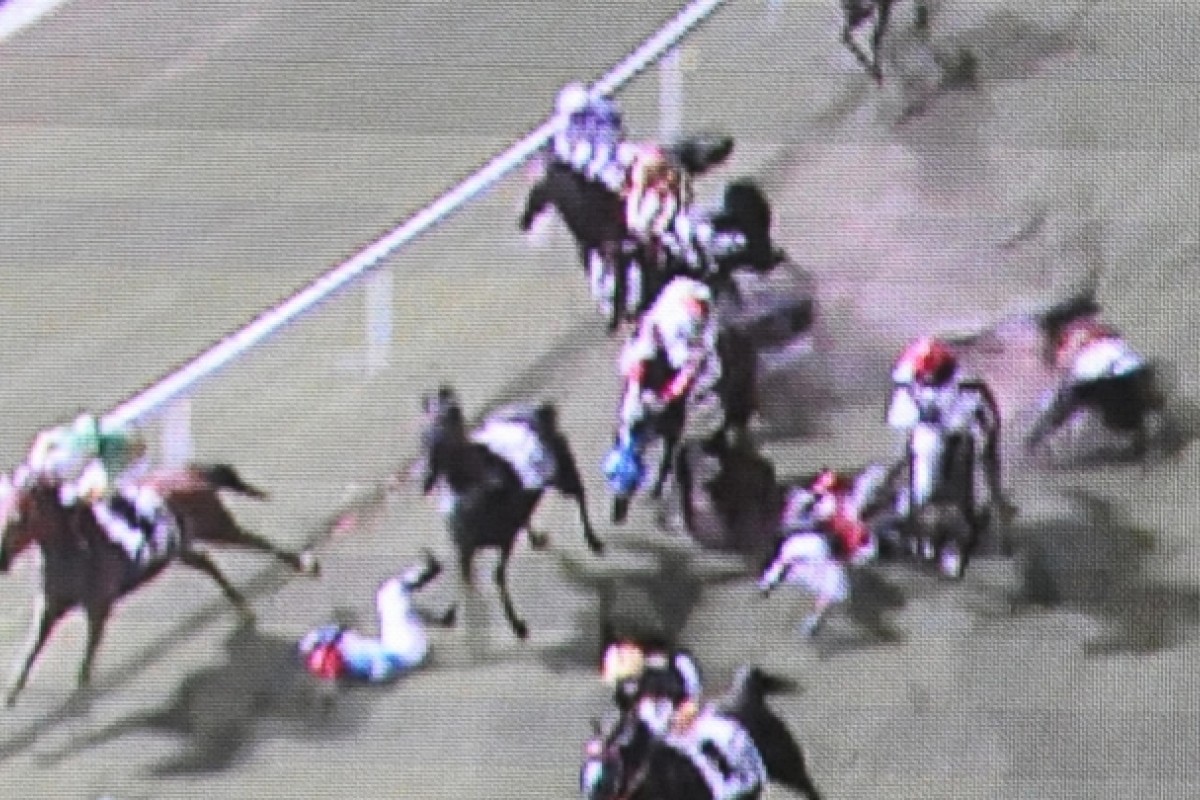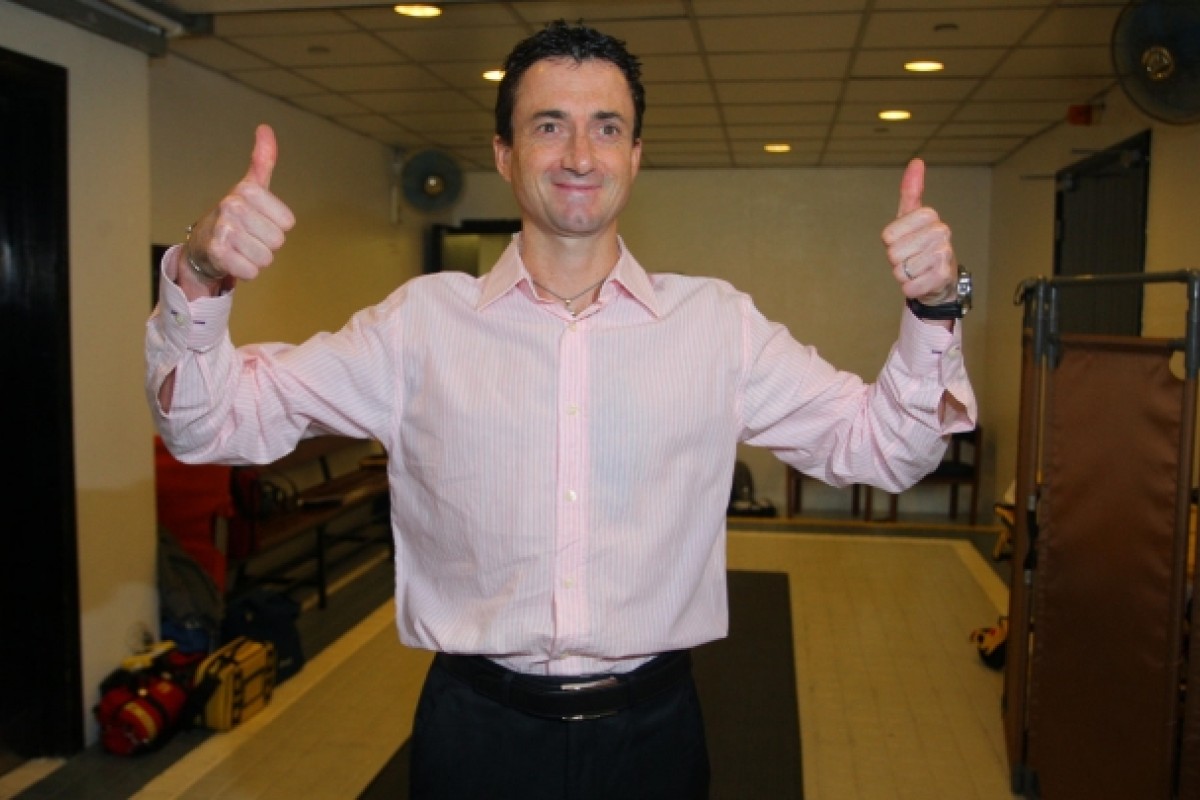 Leading freelance jockey Howard Cheng Yue-tin broke an arm and a leg but four other riders appeared to have had a miraculous escape from injury after a five-horse pile-up at Happy Valley last night.
The nasty incident occurred just after the 600m mark in the second race, where Fortune Together broke down when leading against the rail for Cheng.
Eddy Lai Wai-ming (Ocean Wide), who was following Fortune Together, went over the top of the leader and a domino effect back through the field saw midfield-placed Douglas Whyte (Good Hong Kong) thrown heavily to the ground; Vincent Ho Chak-yiu (Multiexpress) and Tye Angland (Lord Dragon) caught the backwash towards the rear of the field of 12.
Medical officers took some time to return from the track with Cheng and Ho, who were taken immediately by ambulance to Queen Mary Hospital at Pok Fu Lam; the other three riders remained at the course.
Jockey Club officials confirmed that Cheng had suffered fractures to his left arm and leg and Ho had a cat scan after complaining of a headache; he was kept overnight for observation.
"Vincent has had some x-rays done and I think he'll be having a cat scan but I think it's more precautionary than anything else," said Jockey Club executive director of racing, Bill Nader.
A heavily grass-stained Lai rode in the next race, finishing third, before standing down from his remaining two rides, complaining of some bruising in his left shoulder, while Angland rode for the remainder of the program.
There were conflicting reports on Whyte, who had initially been thought to have lost consciousness briefly, but the jockey and club officials said he had merely been severely winded.
Whyte stood down from his remaining rides, but was in a jovial mood as he left the course, posing with flexed muscles. "I'm strong and I'm fit, and I'll ride on Sunday," Whyte smiled.
Angland said he was lucky to have been only on the periphery of the melee and was unhurt. He was the first to reach Whyte, unhook his chin strap and check if the champion rider was ok, while EddieLai said he felt very lucky to have walked away unscathed.
"When the leader fell in front of me, I had a horse outside and the rail inside and couldn't go anywhere but over the leader," he said. "It could have been very bad."
Whyte, too, said he was surrounded by other runners and had no options: "The horse in front snapped his leg and, when he came down I had nowhere to go, I had a horse either side of me and I was just fortunate I was able to roll when I hit the ground.
"It was very very lucky. I'm healthy and that's the main thing. Debatable whether I was knocked out - I remember coming off, and then I was on the ground and very winded. When you are in a situation like that, you are just waiting for the next breath. I'll have to get checked out by the doctors tomorrow but, at the moment, I feel like I can ride on Sunday."
Nader said that Angland, who completed the meeting, would not be subject to medical examinations today before being cleared to ride Sunday, but Whyte, Lai and Ho would be required to get clearance.