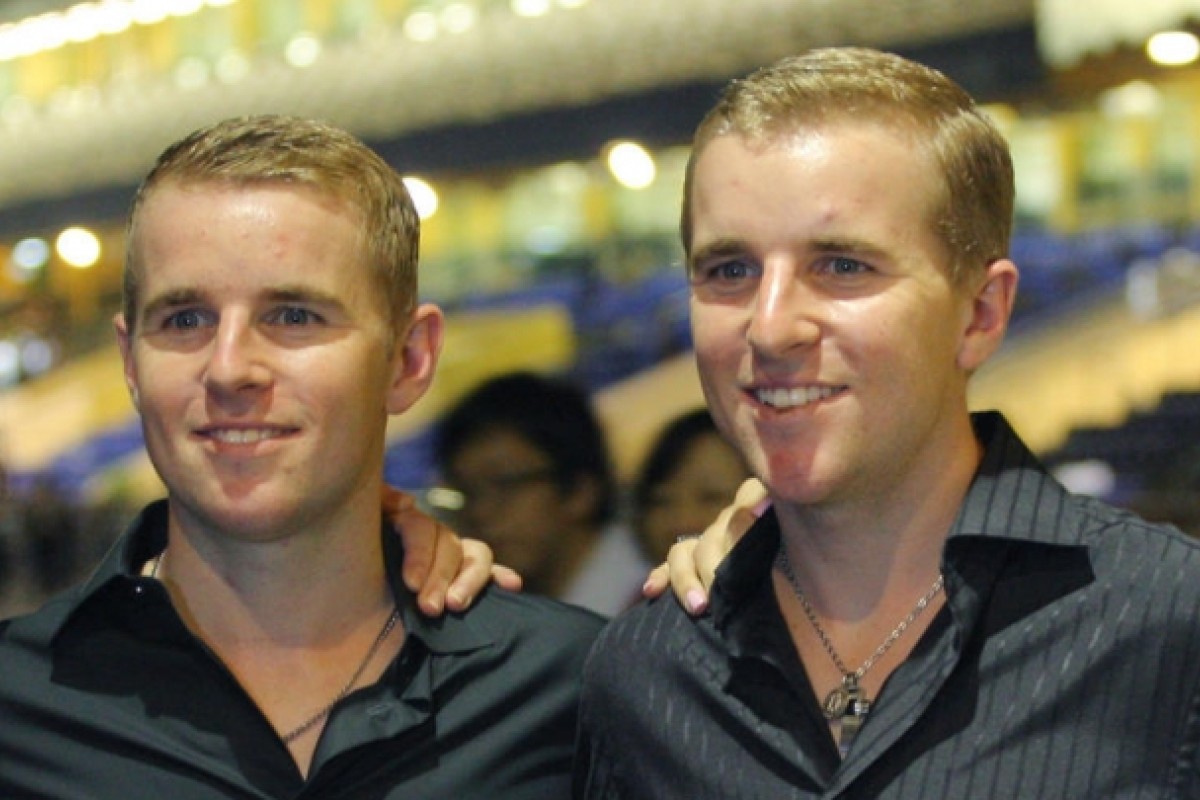 Jockey of the moment Tommy Berry will be joined at Sha Tin tomorrow by his identical twin brother, Nathan, after an emergency call-up yesterday from the Jockey Club.
Eddy Lai Wai-ming has been deemed unfit to ride at the meeting due to the injuries to his left foot suffered in the five-horse accident at Happy Valley on Wednesday night, joining Howard Cheng Yue-tin and suspended Vincent Ho Chak-yiu, Derek Leung Ka-chun and Ben So Tik-hung on the sidelines and squeezing the riders available to just 17.
Nathan Berry will be flown in to take over on five of the bookings for Lai, whose absence presented a particular issue, said licensing committee secretary Steve Railton.
"Eddy had a couple of light rides and the other light riders we have already had rides or were on the unavailable list," Railton said. "Nathan rides 115 pounds, so he is able to ride any of Eddy's bookings and the trainers have been good and agreed to put him on."
Nathan Berry will ride Faster More (race one), Medic Swordsman (race two), Medic Champion (race four), Real General (race six) and Nobody But You (race seven). For Lai's other two bookings, Gerald Mosse takes over in the third race on Triumphant Way, while Weichong Marwing will substitute on Glorious Ryder in the 10th.
Twins riding together at Sha Tin is nothing new - current freelance jockey Derek Leung and his twin, Kevin Leung Ka-wai, competed together in races in 2009 through to 2011 before Kevin was shown the door after producing two ketamine positives.
But the Jockey Club is suggesting this will be the first time that identical twins have ridden together in Hong Kong.
Nathan Berry has almost 300 wins on his résumé, and has been riding for the leading Sydney stable of Gai Waterhouse since her main rider, Tommy Berry, took up his stint here in April.
Meanwhile, Douglas Whyte was yesterday cleared to ride after having a cat scan, while Zac Purton left hospital after further treatment over a post-operative situation that followed laser surgery earlier this week for kidney stones.
Purton will be required to undergo an examination today to assess his suitability to ride at Sha Tin.