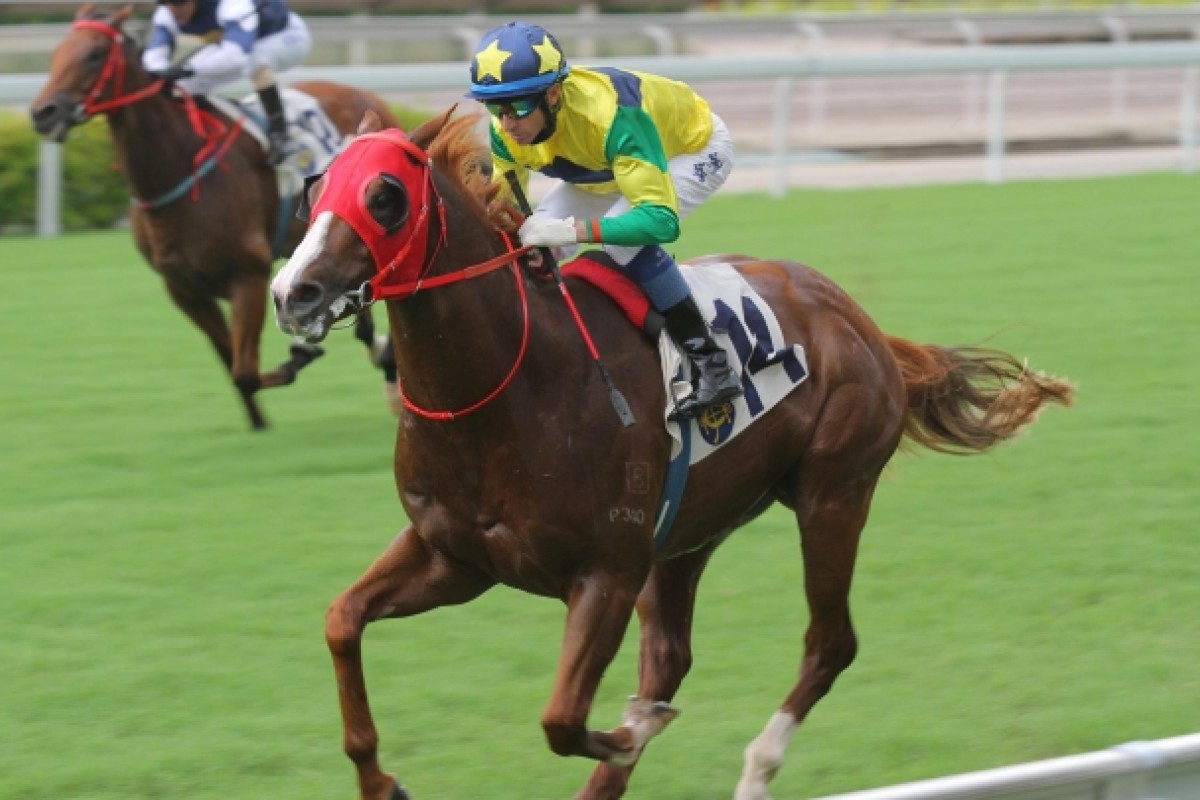 Douglas Whyte admitted he gained some extra satisfaction from the impressive debut win of Triumphant Jewel - a ride originally slated for ailing arch-rival Zac Purton.
Triumphant Jewel's trainer Danny Shum Chap-shing had promised Purton the "sit-and-steer" job, but after stablemate Gorgeous Debut was not entered Whyte strategically decided to turn down other rides in the race. He preferred to gamble on the fact the Australian would not recover from kidney stones, or at least not be able to make the colt's allotted weight of 117 pounds.
"I was supposed to ride Gorgeous Debut, but when he wasn't entered it was worth not taking another ride, taking a risk of being on standby just to get one off Zac," Whyte said.
Triumphant Jewel put the writing on the wall with a strong turf trial last week and backed it up on raceday as 1.7 favourite, scoring by 31/2 lengths in slick time (56.58 for the 1,000m).
"After that trial, I thought Gorgeous Debut can't beat this horse and I suggested to his owners we wait until next season," Shum said. "I talked to Douglas and said 'Sorry, I don't want to run Gorgeous Debut, he cannot beat the stablemate'. But after that Douglas said 'I don't think Zac can ride 117', and he asked me to put two pounds over. He told me he would take no other rides in the race."
A typically short and stocky son of speed sire Not A Single Doubt, Triumphant Jewel's lack of height is the only thing that will hold him back.
"He is a nice horse. He is a colt but he does everything right," Shum said. "And we will keep him a colt as long as possible. He is very short, he is an early-maturing type but if he doesn't grow some more he might be limited."
Stewards cleared Purton to take rides for Wednesday's Happy Valley meeting, reporting the jockey's health has improved markedly. Standby riders will be declared for Purton. Eddy Lai Wai-ming will miss his second straight meeting after injuring his left foot in last week's five-horse fall at Happy Valley.