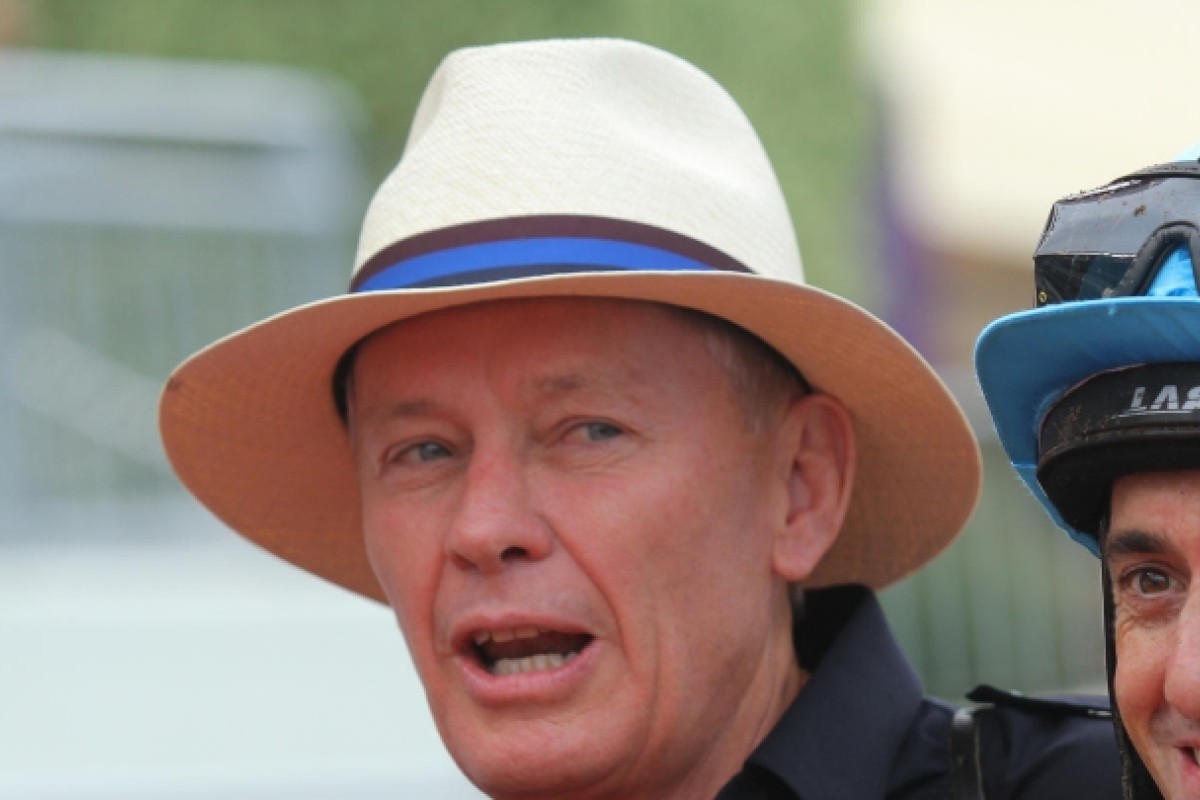 We were going to deal with the issue of trainers' compulsory retirements here at some point, but now is as good a time as any, given it's the talk of the morning track sessions. Oh - and also the fact that the Jockey Club has moved much quicker than we expected with yesterday's press release that 65 years old is no longer an iron-clad compulsory retirement for trainers.
With John Moore's compulsory retirement looming in 2015, some officials had been wondering aloud if that retirement condition should be more flexible, subject to leeway for a trainer of Moore's importance at a time when he is really in his career best form. And rightly so.
Yesterday's press release didn't mention Moore or the slightly younger John Size by name - but that's clearly what it was about.
In this column last month, we noted how much Hong Kong would miss Moore's input to the top level of the horse population. There are the inevitable flops in acquiring horses, but Moore is far and away outperforming all of his counterparts at buying tried horses with scope, not just history, and he has been doing that for the last seven or eight years.
In the light of last week's column, when we noted the rise and rise of permits for those tried horses, most of which become installed as 100-1 chances for too much of their careers, Moore (pictured) probably is not the trainer the club needs to be squeezed out.
There will be other trainers miffed by a perceived movement of the goalposts and the hint that they can't do the same thing - maybe they can, but the evidence is missing.
Sixty-five has been mid-career for many trainers around the world, and almost a starting point for some, so the age itself is not a reason to demand retirement.
But in this environment of limited space, horses and opportunities, there do have to be mechanisms in place to move trainers on and not simply have them working until they die in harness.
Not many horse trainers anywhere just wake up one day and decide to retire so the forced turnover, created by a maximum age and some minimum performance benchmarks, gives to those who join the Jockey Club with a dream of being a trainer one day the incentive that, with hard work and application, it may be achieved.
There's a school of thought that anyone who has been a trainer here until 65 has had their time, good, bad or indifferent, and it's his own fault if he has not got what he wanted out of it. But yesterday's decision to subject trainers of 65 or older to performance criteria instead of compulsory exits addresses the question of whether - even from a totally Club-centric point of view - cutting from the top is ideal. If Moore, or another leading trainer, is forced out at an age when many trainers are peaking, then Hong Kong racing loses.
Although the performance benchmarks used for cutting at the other end of the championship table have only just been raised slightly, we also hear there are voices at the club suggesting that move to a minimum 15 winners each season didn't go far enough.
Given the timing, we're not expecting any fresh announcements on that just yet, but then we hadn't expected such a fast-tracking of the retirement age decision either.