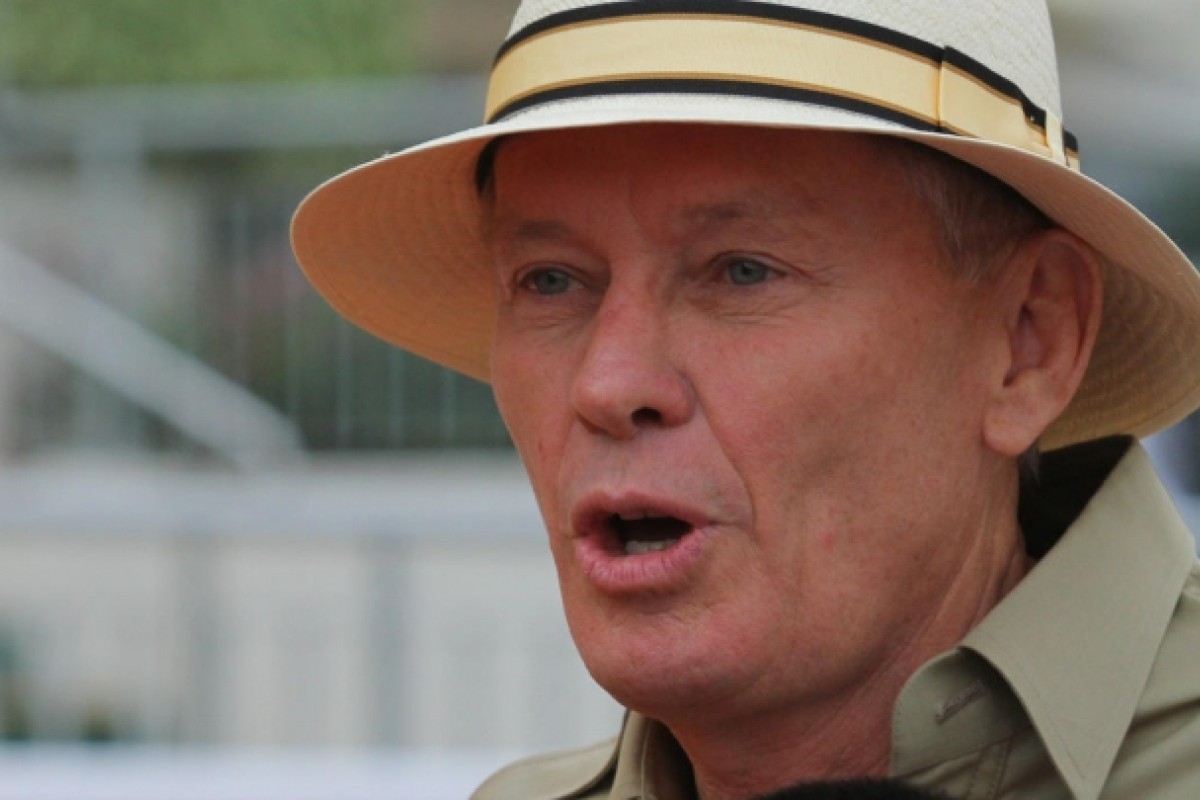 An "extremely thankful" John Moore planned on breaking open a celebratory bottle of champagne last night after the Hong Kong Jockey Club relaxed compulsory retirement rules for trainers, adding performance criteria that ensures he and other high achievers can continue working past the age of 65.
Moore was facing retirement at the end of the 2014-15 season, but a new set of top-end benchmarks mean trainers will get the chance to extend their careers.
"I'm a very lucky man, I'm thrilled to bits and grateful to be given the opportunity to continue past the age of 65," he said.
Not only was Moore's 40-year association with Hong Kong racing due to finish, but retirement was also on the horizon for seven-time championship winner John Size (58) and perennial top-five contender Tony Cruz (56).
Now, before trainers reach what would have been their final season, they will be eligible to apply for an extension if they have finished in either the top five for wins, or prize money earned, in the three previous seasons. Once they turn 65, if a trainer fails to finish in the top five of either category for two consecutive seasons they will lose their place.
Moore was top prize-money earner last season and is first again with five meetings remaining this term. He said he planned on training in Hong Kong for "as long as my health allows".
"I don't think I will change anything about the way I do things, I am buying the right horses to meet the criteria. I like to win the big races," he said.
HKJC director of racing Bill Nader said the new criteria were tough enough to ensure elite trainers got the chance to keep competing.
"If you look worldwide, there are still a number of trainers in their 70s who are still performing at a high level," he said. "We wanted to reward those who have achieved and who have performed at a very high level. They are very strict criteria, to be in the top five for three consecutive seasons at that age would indicate that they are still getting it done."
The licensing committee will still have discretionary powers to reject applications due to other factors including disciplinary record and health.
Meanwhile, jockey Zac Purton has been cleared to ride at Happy Valley tonight and thanked the club for their patience as he recovered from a bout of kidney stones.
Purton was put on standby, but then missed two consecutive meetings as jockey numbers dwindled due to the five-horse fall at Happy Valley last week.
"The club were extremely understanding, it was a difficult situation - especially given the strain they have been under," Purton said.
Tim Clark will return to ride at the Sha Tin meeting on July 7. Vincent Ho Chak-yiu (sore neck) is expected to return for next Monday's Sha Tin meeting, subject to medical clearance, while doctors will check Eddy Lai Wai-ming (foot) tomorrow.