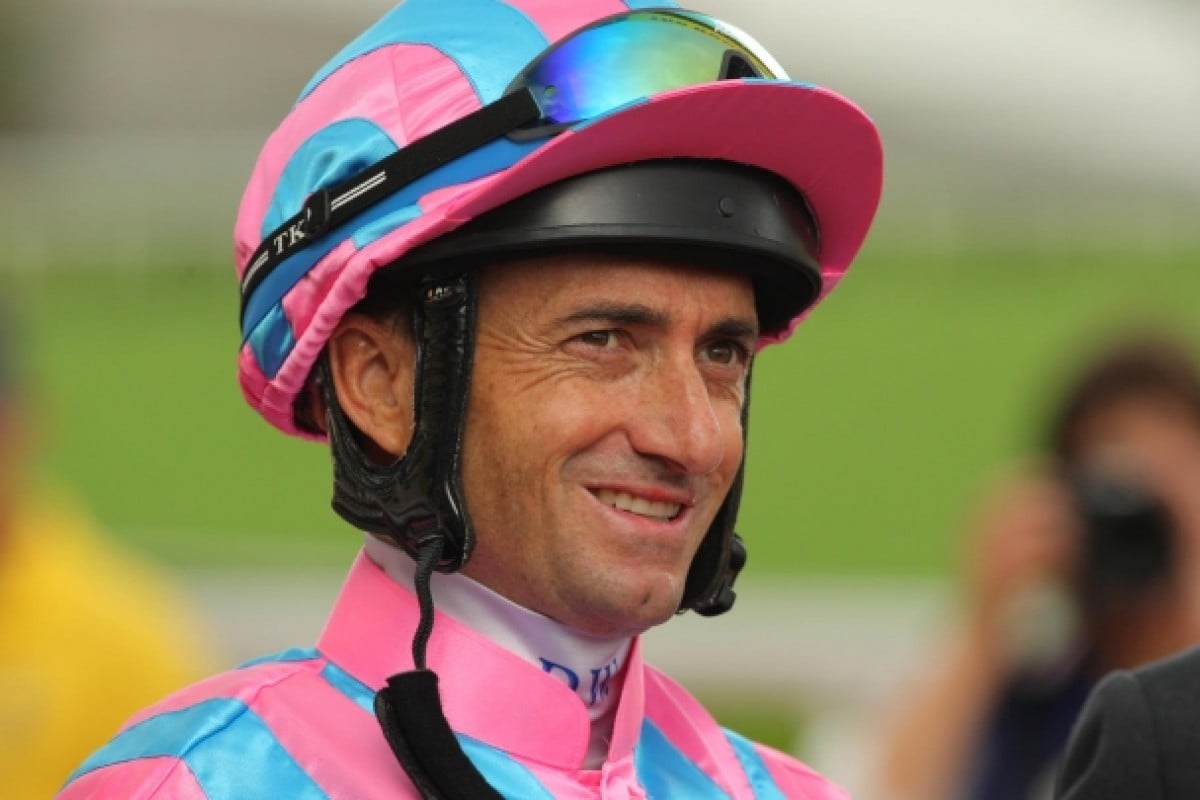 History is a cruel reporter and the jockeys' championship fight between Douglas Whyte and Zac Purton will never look in hindsight like the close thing it was for most of the season, but to the winners go the spoils and the right to call it how you saw it. And Whyte's call on the title race was: don't poke the lion.
The reality of Whyte's 13th successive championship has been hovering for weeks, with the South African unwilling to claim it, but mathematics finally overtook it as both jockeys scored trebles and Whyte emerged with an unbeatable lead of 13 wins.
"It has been a great battle, it certainly kept me motivated because I love a challenge,," Whyte said. "But you know the turning point was when Zac got a bit up himself and threw out a few chirps. You know, we need characters like him because that's what keeps the game going, but actions speak louder than words and I prefer to keep my chirps on the racetrack . I'm glad I'm not one of those that puts his hand in the beehive. When he had a go at me about a few things, he probably thought he was home and dry but I find another gear - it motivates me . I think Brett Prebble did the same one year as well - I was eight or nine behind with only a few meetings to go and he released something to the press in Australia and I got up to beat him by one."
Whyte's sixth century came up courtesy of highly promising All You Wish for Dennis Yip Chor-hong after he had saluted on long-term loser Nightlign in Class Five and on a more sunny proposition for John Size, the three-year- old stayer, Khaya.
"Khaya's win was better than it looked. He got a nice run behind leaders that kept rolling along, which helped him because he has quite a strong mouth, but those leaders were gone as we straightened and Khaya was in front for a long time," Whyte said, keeping his highest praise for All You Wish.
"Since the first time I rode him, he's given me an unbelievable feel and I think he's a Group horse. That is something I hate saying about young horses but he's the kind that doesn't come along very often. I let him slide back further than I anticipated but in five strides he took himself to the front. He made Secret Sham look like he was looking for parking, and Secret Sham has a terrific turn of foot. All You Wish is still untapped, he hasn't even been trained up yet so when Dennis gets a decent race in sight, tightens the screws, he could be something special."
Whyte said he had no plans to leave Hong Kong to seek new goals.
"Winning this premiership is part of me now and I'd hate to give up that history. It's going to happen one day - I'll be beaten and I'll have to accept that when it happens," Whyte said. "I think I've achieved pretty much everything any jockey can in Hong Kong but I'll keep coming back to give it my best shot and I'm grateful to every owner and trainer who gives me the support to keep doing it. And especially John Size - we are friends as well having a working relationship and a friend in this game takes you a long way."