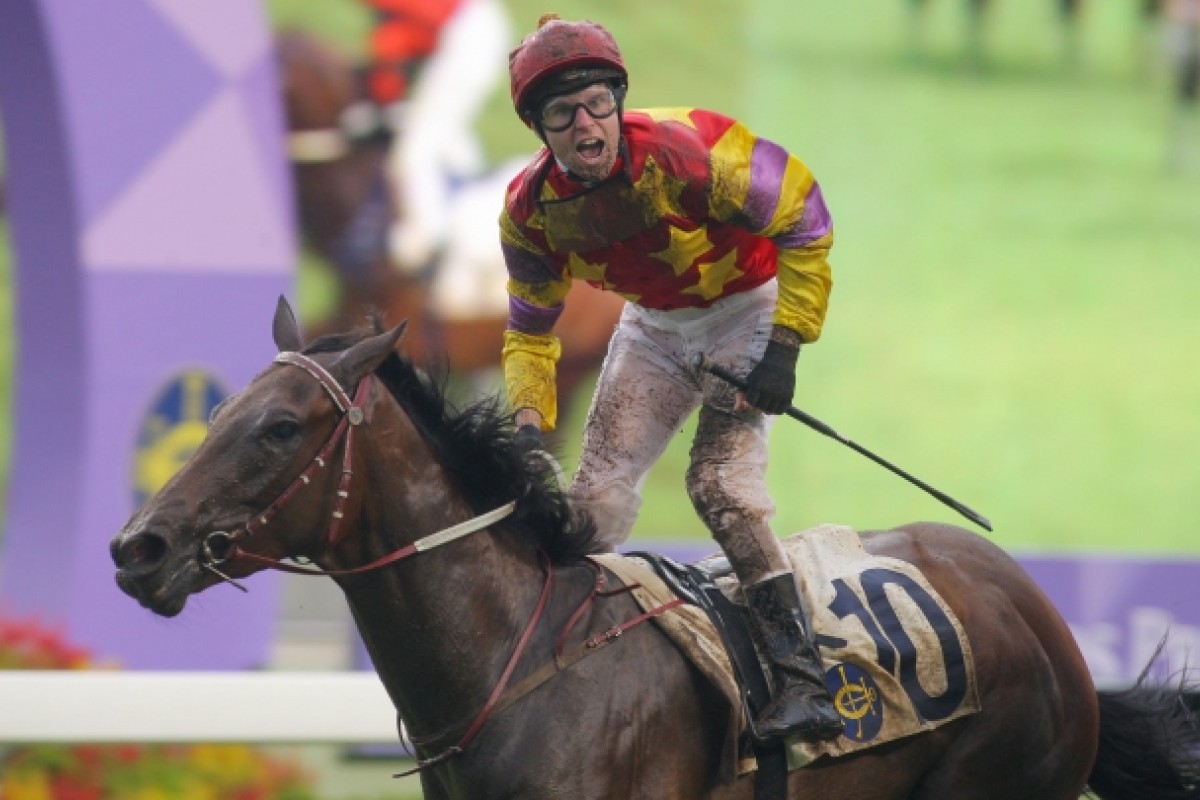 Tommy Berry's 20th winner of a scintillating short-term stint had him booking tickets to come back to Hong Kong even earlier than planned - if only to ride impressive Sha Tin Mile Trophy winner Designs On Rome in next season's big four-year-old races.
After Berry made the most of Designs On Rome's light weight of 115 pounds to unwind with a long, wide run on a wet track and hold off hard-charging four-year-old Rainbow Chic by a half-a-length, the young Australian didn't hesitate in asking trainer John Moore if he could keep the ride on a guest basis next term.
"I've already booked my flights back," said Berry, who has indicated he may return for a similar stint next season. "I'd be happy to come back and ride him in the Group Ones though, and I think John is OK with that, we spoke about it and I told him I'll book my flights tomorrow if I have to."
Berry arrived in late April expecting to bag "around four or five" winners before Wednesday's season finale, but leaves with a Group One on his first day, a strong relationship with Moore and a reputation as being far more than just a lightweight option. Creating a reputation of his own yesterday was Designs On Rome, who Berry says still has plenty to learn as he comes to terms with the tactical speed required to race in his new home.
"He will be better over further, but back where he is from they don't go as quick, and with the speed on a bit more he doesn't know to put himself in the race," Berry said. "He never really travelled well and was off the bit a long way out, but he picked himself up and found the line well."
Moore promised to bring his usual array of high-priced Hong Kong Derby prospects back from Europe in the off-season, but Designs On Rome is just of the ominous team of rising four-year-olds already in his care.
"We've got a strong hand here already, but I'd like it to be stronger," Moore said. "We're still looking at Europe and we'll come back with the Derby horses, we've got our eyes on one in particular that I think is the right sort of horse to do the job here, plus another sprinter that will be better over more ground."
Designs On Rome came to Moore after a second over 1,400m to subsequent four-time Group One winner Dawn Approach as a two-year-old in Ireland, but was still a "leggy" individual, according to the trainer.
"He has plenty of upside, he was very immature, he has great potential and now he is getting his act together," Moore said.