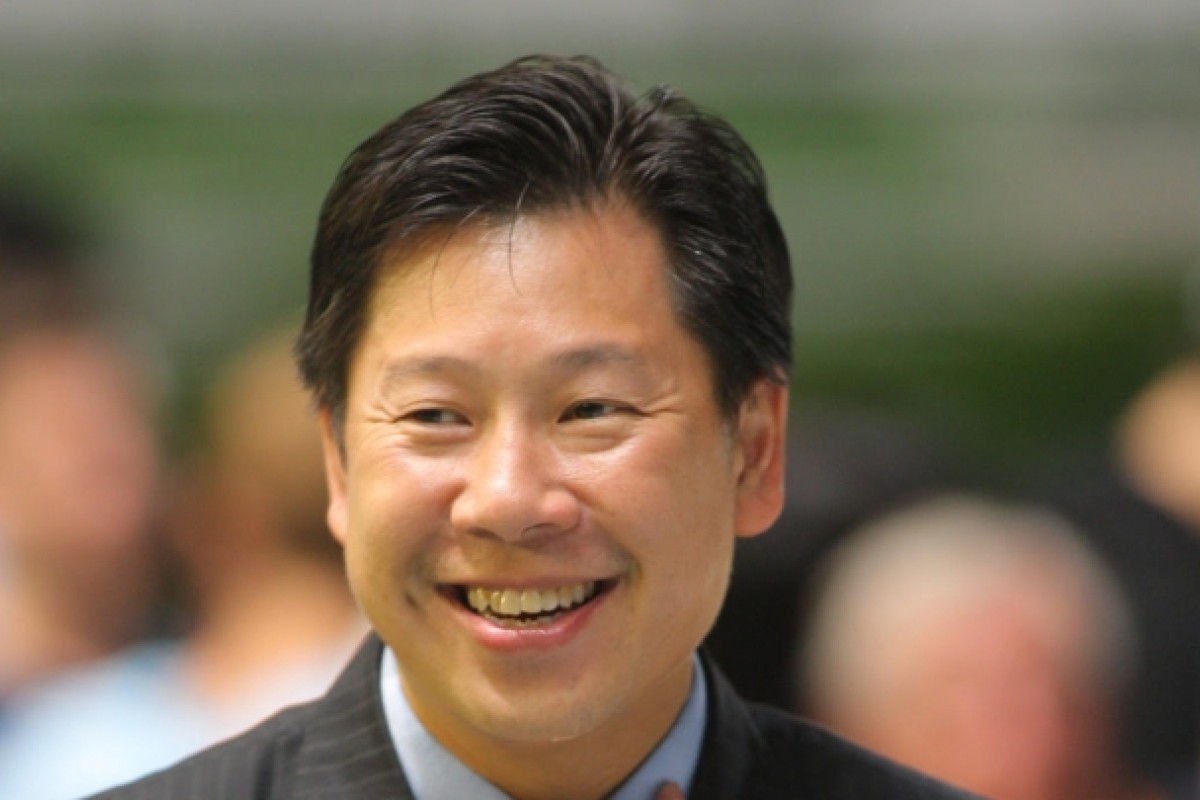 Clinging precariously to a two-win lead in the trainers' championship and with history beckoning, Dennis Yip Chor-hong promised he won't live up to his name and get "the yips" at the final meeting of the season at Happy Valley tonight.
With nine races remaining, Yip (68 wins) is within sight of a maiden championship, one that would have seemed unlikely at the start of the season. He leads by two from a confident Tony Cruz, who was talking up his chances yesterday and will win his third trainers' title on count-back (most seconds) if scores are level at the end of tonight.
"There's no pressure on me," Yip said assuredly, surrounded by an adoring pack of press at Sha Tin trackwork yesterday morning.
"I'm only 45 years of age, so I have a long way to go. I have at least 20 more years to try to win one. I've had a good season. Once they all retire I can become a champion."
I have a long way to go. I have at least 20 more years to try to win one. I've had a good season. Once they all retire I can become a champion
Yip started the season as a massive underdog, always on the fringes of the "big four" stables of Cruz, John Size, John Moore and Caspar Fownes, but this has been a break-out term for the young horseman.
A championship win by Yip would also mark the first time a Chinese trainer has won the trainers' title since Brian Kan Ping-chee, whom Yip was assistant to at the time, triumphed in 2000-01.
Cruz was second to Kan that season, and was also second in 2010-11 when he faced a similar scenario to Yip heading into the season finale, only to see an astonishing four-timer from John Moore steal the crown at Sha Tin.
"It would be nice to do that to someone else, like I got nailed. I didn't win any that day, but if Dennis wins a race it will be tough for me," said Cruz, who nominated Super Goal Elite in race five as his best chance.
"I've got a strong team, I'm very happy with them. I've got six runners, most of them are drawn well and I think I have a big chance," he said. "I've got a couple drawn nine, Bullish Friend and Regency King, but at least I haven't drawn 11s and 12s. The wide barriers kill you there."
In fact, Cruz was to later learn he had seven runners after standby starter Good Words was promoted at the expense of one of Yip's chances, Roman Soldier, who succumbed to lameness after running at Sha Tin on Sunday.
I don't think he can win it ... [John] Size isn't as strong at Happy Valley
It was a double blow for Yip as Good Words took the number one barrier and looks a good chance, but the ladder leader did get some consolation when Joy Together was promoted from standby starter in race five, leaving both trainers with seven runners for the night.
If the championship comes down to the last race - a distinct possibility - Yip believes that's where he has his best chance of the night. Flying Elite is going for three straight wins and will face Cruz's Circuit Star.
"It's a strong field in the last race, but he [Flying Elite] is in good form," he said. "Ray's Favourite [race four] is also a chance. He was trapped wide in his last race and ran well."
Defending champion John Size is four off the lead, but would require a minor miracle to overhaul the leaders. He needs four winners at the least, and then hope for results to go his way.
Cruz, for one, was prepared to go on record and say seven-time champion Size was out of play.
"I don't think he can win it. If it was at Sha Tin maybe, he comes up with four-timers there all the time, but Size isn't as strong at Happy Valley," he said.
Meanwhile, Jockey Club stewards will be back at work tomorrow after the "B" samples from four Ricky Yiu Poon-fai-trained runners returned positives to Zilpaterol, the drug behind last month's horse-feed contamination crisis.
Yiu will go before the stewards, along with struggling jockey Terry Wong Chi-wai who needs to "show cause" why his application for a freelance licence for next season should be granted.