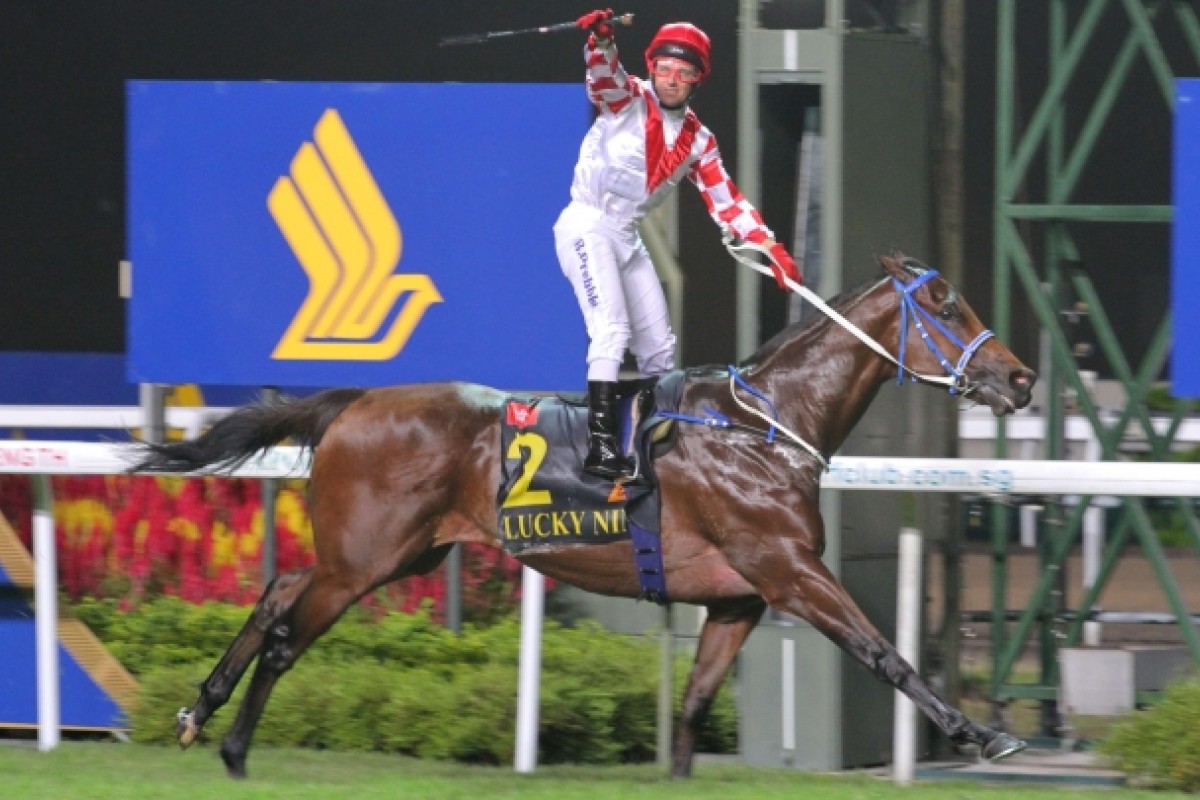 Few seasons promise the variety and change that lies ahead in the 2013-14 term in so many areas of the booming game.
There is work to do to have the two-way agreements in place for opening day on September 8, but commingling from bets placed on exported Hong Kong racing overseas could boost local turnover numbers by HK$3.5 billion.
On the other side of the equation, the commingled bets at this end going to home pools elsewhere will continue to build on the HK$1.6 billion wagered on simulcasts this season.
The Jockey Club will continue the billion-dollar upgrades and refurbishments at its racecourses and facilities, although there is a hurdle on that front when Happy Valley closes for public works in mid-2014, and the all-weather track at Sha Tin looks like playing a bigger role in the end of the season than ever before.
Horse players can anticipate some sea changes as the advanced timing and visual aid, Trakus, comes to Hong Kong with reams of data on in-race performance; single pool wagering and its benefits for the smaller-holding pools also lie ahead.
We have the novelty prospect of races at two venues in mainland China later in the year, with international horses and jockeys slated to participate. Closer to home, we have the usual curiosity about some new expatriate jockeys and the rarer arrival of two new local trainers, Chris So Wai-yin and Benno Yung Tin-pang, who will have taken encouragement from the deeds of new local champion trainer Dennis Yip Chor-hong.
There's the prospect of some more amazing deeds at home and away from stellar horses such as Ambitious Dragon, Military Attack and others, with sprinter Lucky Nine already targeted to tackle Australia's best on their home ground.
We'll see whether the widespread denigration of the graduating Derby crop, including potential Cox Plate aspirant Akeed Mofeed, was deserved or off the mark, and there is a raft of highly promising three-year-olds turning four, such as sprinter Bobo Dragon and John Moore's top Derby aspirant Designs On Rome.
We have the set-up for another edgy Douglas Whyte-Zac Purton battle in the saddle and that has already been ratcheted up a notch in the press this week.
Expect more turnover rises, perhaps in the double digit percentages, more modest crowd increases and expect the unexpected as well, because there is always plenty of that.