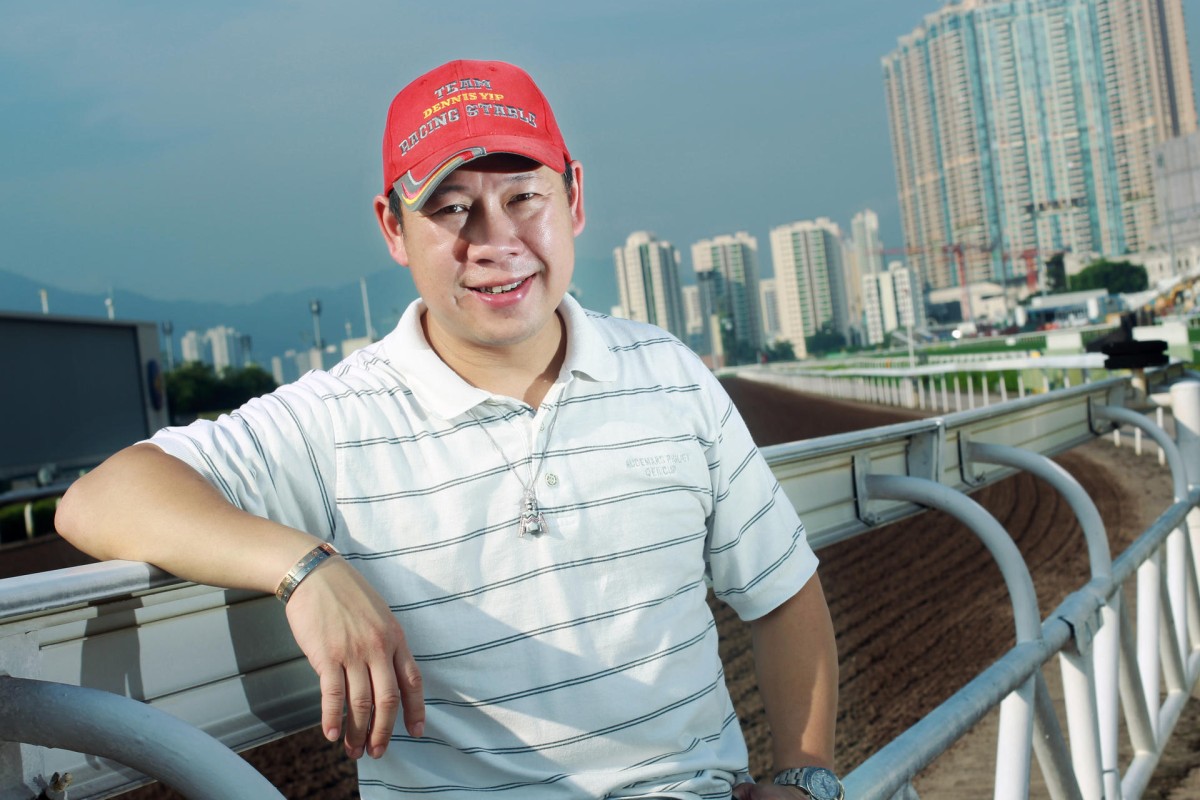 In between the lavish celebration parties and even the release of a limited-edition clothing line to commemorate his maiden trainer's title, local hero Dennis Yip Chor-hong has radically overhauled his roster in the off-season to try to maintain his newfound place among the training elite. Most pundits rated Yip a rank outsider to win the championship at the start of last term, but a whirlwind rise saw him clinch the crown in a dramatic final race of the season. Many of the low-grade handicappers that helped him become the first Chinese trainer to win in more than a decade are gone, replaced by new stock, many from new owners keen to jump on board the Yip express.
"It can be tough after a big season," Yip said. "But at the end of last season I brought in about 10 new horses, and then we have even more new horses for this season. I needed to change things. I think I can stay in the top group, but it will be very difficult."
Although Yip finished in the top five on four previous occasions, last term's 69 victories exceeded his personal best by 19 wins. Rather than stick with horses that appear to have struck their ratings peak, Yip has taken the tried-and-true method of re-stocking with Private Purchase Griffins (previously unraced horses) from Australia and New Zealand. A few have already caught the eye at morning trackwork.
That's at the bottom level, but at the top Yip also has what could become a headline horse in Hong Kong Derby candidate All You Wish, and a potential top-grade sprinter in Go Baby Go, one of eight entries for the HKSAR Chief Executive's Cup at Sha Tin's season opener on Sunday.
All You Wish trialled strongly at last Saturday's pre-season carnival and Yip hinted he might even push to get the 100-rated galloper into one of December's internationals, although next year's four-year-old features remain the priority. "He can go early," Yip said of last season's champion griffin. "He is my best horse. He has won five from six, but he can still improve. We will make the decision with Douglas [Whyte] on when to resume, but I think the autumn programme looks good for him.
"There's a 115-90 rating, 1,400m race on September 15 where he can carry a lighter weight. I think he will stay to 2,000m. I have checked in New Zealand and there are a few horses by Thorn Park, like him, who have run 2,000m.
"We will try to win the Derby, but John Moore's horse, Designs On Rome, looks good. There's a long time to go; let's see what people bring in from Europe."
After the emotional scenes at July's season finale at Happy Valley and amid the public adulation that followed, it would have been easy for Yip to get carried away. He has certainly enjoyed himself during the off-season, throwing an 88-table banquet in the Sha Tin parade ring and releasing a pair of jeans resplendent with "DY - champion trainer 2012-13" and "69 wins" on the back pocket. Still, the 46-year-old says he has maintained perspective.
"That's in the past and there's another season coming," he said. "They made me out to be a hero, but I don't believe it. It started in about May last year; I would be walking down the street or on the MTR and people would be saying 'You should try to be champion'.
"It makes me proud, but I still have to work hard to stay near the top."