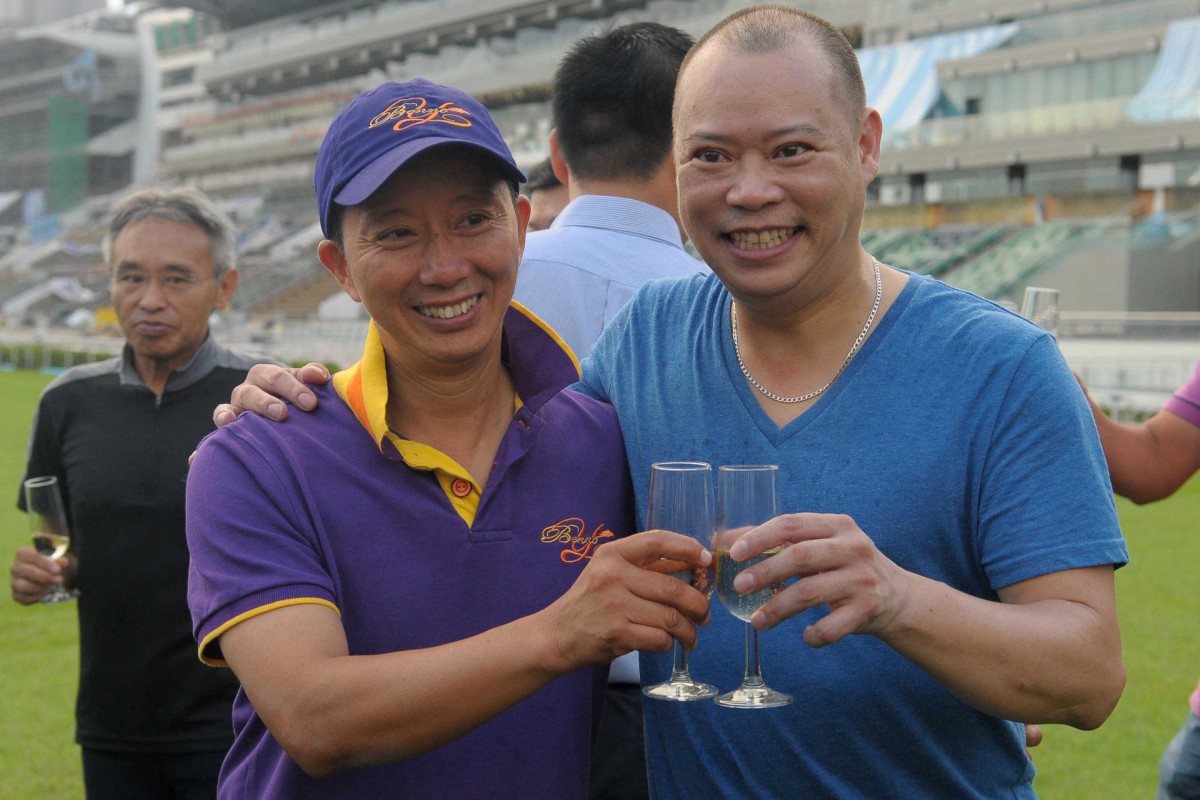 First-year trainers Chris So Wai-yin and Benno Yung Tin-pang have been pleasantly surprised by the number of horses in their yards but they know that isn't how their seasons will be judged.
"When I got my licence, the first couple of weeks were quite slow and I thought I would be doing well to get near 40 horses," So said. "But, slowly, I've got more and more support from owners and I'm even a little surprised at how much support.
"I have 49 already and a couple more coming. I won't have a full stable but I'll have a number that I'm really happy with. Everything is going smoothly and I'm grateful to all my owners. I just hope they can be a little patient and we can get the results."
Yung has 52 on his stable list. Perhaps that's as many as he would want, too, as a full yard of 60 is a double-edged sword: it means coping with a sizeable string from day one of a new trainer's career, and also means there is a "no vacancy" sign up if his early results attract interest from owners with better stock.
"I've been used to a full stable working with John Size, so I don't worry about having too many horses. And I'd rather have more than have too few," Yung said.
So was assistant to Caspar Fownes, who won the first race on the first day of his first season as a trainer. Yung learned under Size, who didn't have a runner until the fifth meeting and only three in all of September when he began that remarkable championship-winning debut season 12 years ago.
Both this season's freshman trainers have a single entry on Sunday, but seem to be tending more towards the Size approach.
"That depends on the condition of the horses. I haven't had them in my stable for long so they need time to get used to my methods," said Yung. "I'm not expecting to have so many runners at the start."
So says his limited participation early has as much to do with the type of horse in his stable.
"I have a few unraced ones who will take a while to get ready before they start racing, but the bulk of the yard is older horses from other trainers, a few of them with problems. In both cases, some might need a bit of patience," he says. "On the first day, I'll only have Lombardi, then I'll steadily build up after that."
The transition from assistant trainer might not seem a huge leap to the layman, but there is more to it than a name in the racebook and an increase in responsibility.
"The biggest change? Not much sleep!" laughed So. "As an assistant, I worked hard but still had time to sleep. These days, I'm working all day, but I'm enjoying it."
For Yung, the biggest challenge has been training his staff as much as his horses.
"All my staff came from different stables. There's no one that worked with me before so there are teething problems while everyone learns my systems. That takes time but it's the same for all new trainers," Yung said.
"I don't have any particular target of wins in mind. I'll take that as it comes, but I'm very happy with how things are going."