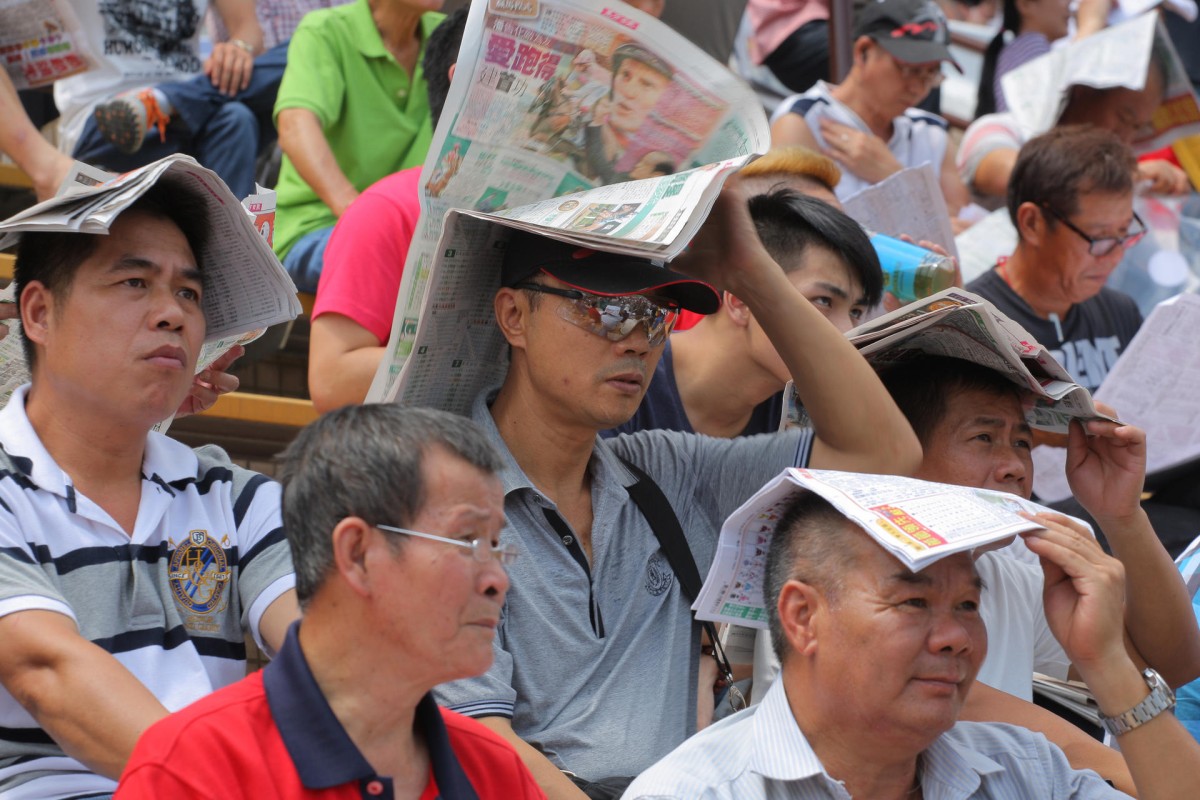 What a welcome back for racing on Sunday: record turnover, record crowd and everything looking as rosy as it had when we put the last season to bed at Happy Valley in July.
The Jockey Club was at pains to highlight the contribution of its Master Plan - now halfway through its HK$7 billion and likely six-year refurbishment, remodelling and reinvention of on-course facilities at both tracks - to a return of the crowds.
The bottom line of racing is betting - that pays the bills and puts on the show in the end - but we've outlined here in the past our view that Hong Kong's wagering has a high degree of recession-proof buffering from turnover leaking from illegal sources in China these days.
Of course, we had "no-mingling" on day one, and commingling looks a very minor part of this season as other jurisdictions slowly sort out the problems of coming on line. But it does have a future in the bigger picture as foreign fans become familiar with Hong Kong and it will one day be making a turnover contribution.
But attendance is a kind of lagging indicator of where betting figures, at least their local component, are headed so it's pleasing to see the crowds.
With so many convenient off-course betting channels nowadays, there needs to be a certain percentage of those willing to wager who are also fundamentally enthusiastic enough about the sport to make an effort and turn up to racing.
Betting turned around its decline after the tax restructuring in 2006 and has been heading north since, but crowds, which had been falling in line with the turnover prior to that, also levelled off for the next three seasons. More recently they have begun to trickle up again, despite one dip in the graph in 2010-11.
Big betting numbers without attendance would have a very hollow feeling to them and racing would suffer from lack of atmosphere, something the Jockey Club recognised with such a big commitment to a Master Plan aimed at regaining on-course fans.
Some would say it was necessary - some sections of both tracks were getting a jaded, worn-down, second-hand sort of look about them - but it was still a gamble to take the "build it and they will come" view. In short, it isn't an approach with any proven record of working elsewhere in the world.
When you hear as often as racing journalists do here about the Jockey Club's commitment to customer segmentation and improving experiences and investing in infrastructure to ward off the evil spirits of the Macau casinos, it's easy to become blase about the hard work they do to keep customers happy, on course and off.
Among all the other information that gushes from the Jockey Club website, the club refuses to rest on its laurels with multimedia, offering for the first time this season daily morning trackwork replays to complement barrier trials and multi-aspect race videos.
To think it's only a decade and a half ago people were arrested by the ICAC for getting hold of the stewards' patrol footage.
There is still the Trakus timing system to come in the next month or two to further accommodate customers' need for information - although it's disappointing that it isn't considered good enough to improve the quality of information available for track and race times.
That obsession with improving information for the public will bear foreign fruit in the commingling arena later on. Meanwhile, the Master Plan is putting rear ends on seats and helping ensure the health of racing interest here at home.