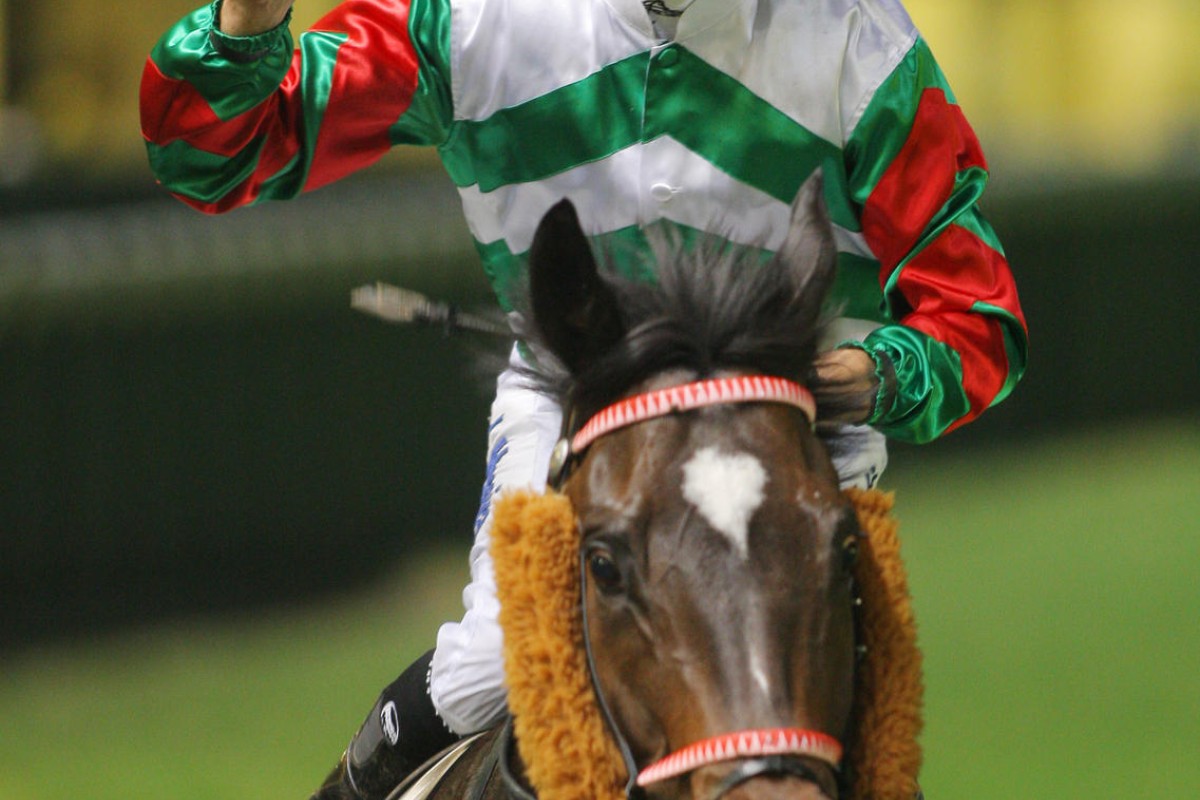 Champion jockey Douglas Whyte landed a treble at Sha Tin yesterday then said he welcomed the increased competition that Brazilian Joao "The Magic Man" Moreira would bring to Hong Kong racing next month.
Some commentators believe Moreira, who can ride the minimum weights, is the jockey who might bring an end to Douglas Whyte's domination of Hong Kong which has seen him claim the last 13 jockey championship titles in succession.
But if Whyte feels threatened at all, he was keeping that well-disguised after another successful afternoon. "That's the first I've heard of him coming, but that is great news for Hong Kong racing," Whyte said. "Moreira is a fantastic jockey with a great style, horses really run for him and I think it will be very good for racing to have him here. More competition? Well, perhaps, but you know I thrive on competition, it really makes me lift, so I'm looking forward to that and to riding against another stylish, new, young rider."
Jockey Club officials were loathe to comment early in the day on whether Moreira would be licensed from October so that he could join the roster on a fulltime basis and take over as the regular partner of dual Horse Of The Year Ambitious Dragon, or even if he would be coming at all.
With Zac Purton announcing earlier this week that he would ride Military Attack this season, trainer Tony Millard was left without a rider for Ambitious Dragon's return to racing in the Group Two Oriental Watch Sha Tin Trophy, 1,600m, on October 27.
And Millard looked to be playing the team game when he was also tight-lipped on the whole scenario yesterday.
"I don't know Moreira but he called me when the Ambitious Dragon ride became available," Millard said. "He's obviously a fantastic rider and I'd be happy to have him on the horse if he is able to come."
Officials said the club would need to have an application from Moreira first before he could be licensed and they stressed that he could not be flown in as a one-off to ride in the Sha Tin Trophy as it was only a Group Two handicap.
However, matters thawed later in the day and it was confirmed Moreira is likely to take up a full season licence at some time in October yet to be determined, but it is likely the whole thing will be finalised at the next Licensing Committee meeting scheduled for the beginning of October.
The charismatic Moreira, 29, already has an unbeatable lead on the way to his fourth successive championship in Singapore, where he has broken all records and rode nine consecutive winners last weekend. His permanent move to Hong Kong has been pursued by the Jockey Club for more than a year. The Brazilian has captured the imagination of the racing world with his achievements in the Lion City and won twice at Happy Valley last December on the way to victory in the International Jockeys' Championship, after which he expressed a strong desire to base himself in Hong Kong at some future time.
"The club is always looking for ways to strengthen the jockey roster in general and it is well known that Joao Moreira has been on our short list of potential licensees for quite some time," said chief steward Kim Kelly.