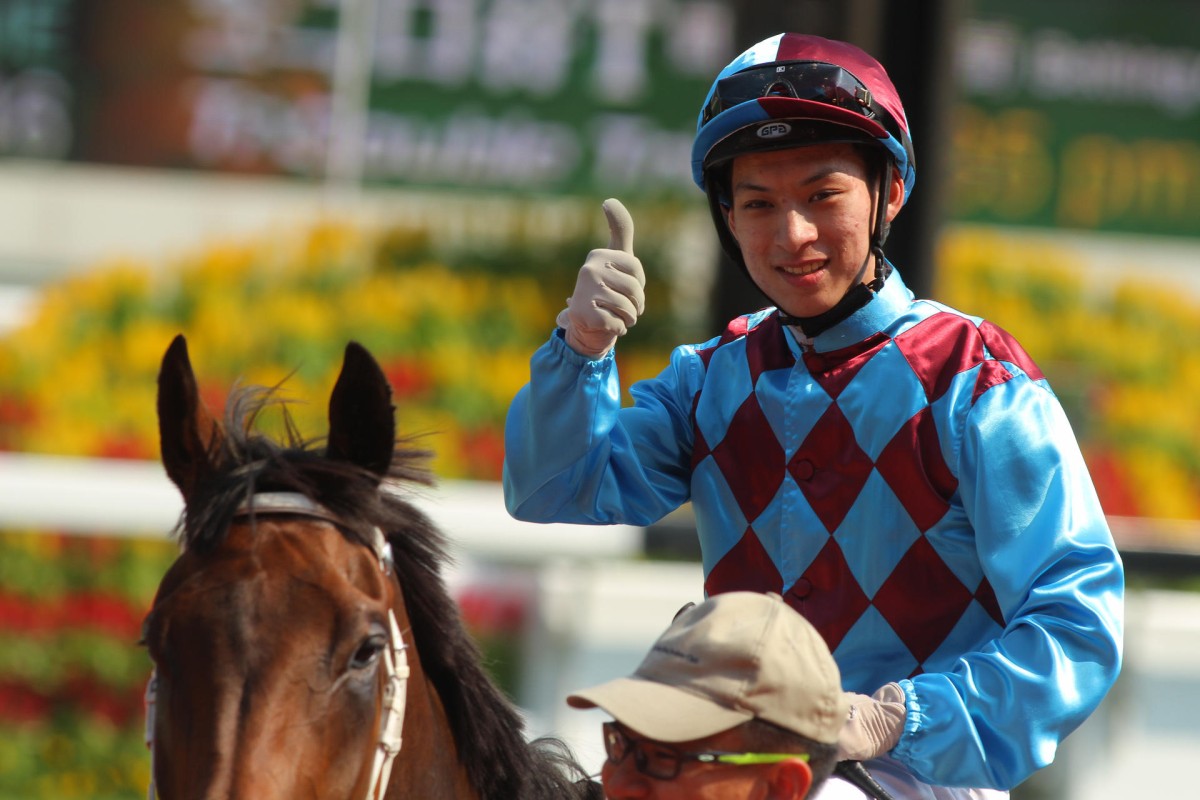 Meet the new boss, same as the old boss. The new framework of careless-riding penalties looks a trifle scary for someone.
Who? That we cannot say - we'll tell you in July - but, like the original reworking of the penalties in 2004, there is potential for somebody to have a nasty shock.
Stewards will say, with some justification, that the jockeys have collectively brought it on themselves, and it is about their safety as much as anything else. There has been a steady northbound arrow on any moving average graph of careless-riding offences.
Riding days lost and the number of individual charges laid in three of the past four seasons are not far short of double those same statistics eight or nine years ago, and the number of races is less than a 10 per cent increase.
The original introduction of the combination of fines and suspensions at that time wasn't actually designed to sharpen the stewards' tools regarding careless riding. It was more to do with getting club jockeys back riding quicker - jockeys who were banned for four or five meetings then took the opportunity, often, to improve their tan somewhere for a week rather than lend their skills to the morning training sessions while suspended.
So the plan was to issue a base penalty of only two days for careless riding, with a progressively tougher fine upping the ante for repeat offenders. With basically two meetings a week, slipping off to Phuket then meant missing the gallop on something a jockey might want to ride when the suspension was over.
A jockey previously banned for two days, who offended again, would get another two days out plus a fine, correlated to the rider's average earnings per race day. A further offence meant two more days, plus the fine, doubled. And so on.
We've always had a problem with the Marxist idea (Groucho as much as Karl?) that two riders commit the same offence yet their penalties are calculated on their capacity to pay, but let's leave that aside; the cash penalty soon became a potential runaway train.
The main careless-riding offenders that season were Eddy Lai Wai-ming and Douglas Whyte and, at one point, it looked like, despite the best efforts of Robbie Fradd or Shane Dye or Felix Coetzee, Whyte's reign as champion jockey was going to be ended by Jamie Stier.
Whyte copped eight days out and HK$280,000 in fines from five charges but the last of the fines was HK$120,000 in lieu of three days' suspension and the writing was on the wall - the next breach was going to bring a fine of HK$160,000. Understandably, he wasn't too pleased.
Ultimately, stewards relented on the strict linear progression of the fines and it all calmed down, but it seems clear the original draft of the idea didn't consider the possibility that a top senior jockey could run into as many as six or seven bans in a season. In the last two terms, we've had two seniors with seven separate offences - Matthew Chadwick and Eddy Lai in 2011-12, and Chadwick and Terry Wong Chi-wai last season.
This exercise isn't designed to pick on Chadwick, he just happens to be the guy with the most bans recently, so how would the new penalty regime look for him if he staged a repeat?
The new baseline is three days, then the money kicks in - at a higher maximum rate of HK$60,000 in lieu of one day for a leading jockey like Chadwick.
The way his penalties arrived last season on a two-day baseline was this: two days, two days, two and HK$40,000, two and HK$40,000, two and HK$80,000 then three and HK$80,000, three and HK$80,000 again. Or 16 days and HK$320,000 out of pocket.
If the same policies applied at the new rates, he would be looking at three days, three days, three days, then three and HK$60,000, three and HK$60,000, three and HK$120,000 then four days and HK$120,000 twice. Or 23 days and HK$420,000, a decent hit considering the fines are calculated on his average riding-day earnings, so you can multiply by the 23 days served on the sidelines by HK$60,000 to get an idea of the income lost.
And we don't think there is enough perspective to the "Get Out Of Jail Free" card - a jockey with a "good record" is now defined as having no more than one case of careless riding per 150 rides, calculated seasonally, and can get a day off his penalty but older records don't count.
Chadwick's last ban was almost 150 rides ago on QE II Cup day but he can't plead for a day off his penalty when he has 150 trouble-free rides - it has to wait until next season.
In his case, probably a good thing it isn't calculated over longer - he would have to pick up his game for years to come to improve his recent figures, with 14 careless-riding charges from 975 rides in the last two seasons.
But there will be other riders who don't get the benefits of long-term good records - Tim Clark rode 906 times here without a single ban, but it would have been of limited use after the occasion of his first charge. Actually, a jockey who doesn't now use his one penalty per 150 rides - you know, one day when a finish is important and desperate - might be seen as costing himself!
The stewards will say the answer is simple - keep them straight - but when it's all going on around you at 60 km/h and you're trying to win the race as well, stuff happens.
We didn't look back any more than 10 seasons but we couldn't find another year that no jockey had been suspended by October 1, the situation which existed this term, but with numbers tight and this new regime in the works, it has been a little free kick for the jockeys so far. The coin toss has come down the right way for borderline cases every time, but we'll see what happens now the blade has been sharpened. Ouch.
(While we are on stewards generally, we don't think there is a better, more professional judicial system in the racing world than the Australian model but that doesn't mean fatigue never sets in. This little nugget appeared in the official stewards' report after a late-night last-race Group One at Melbourne's Moonee Valley last Friday: "On straightening, Epaulette shifted out or something.")