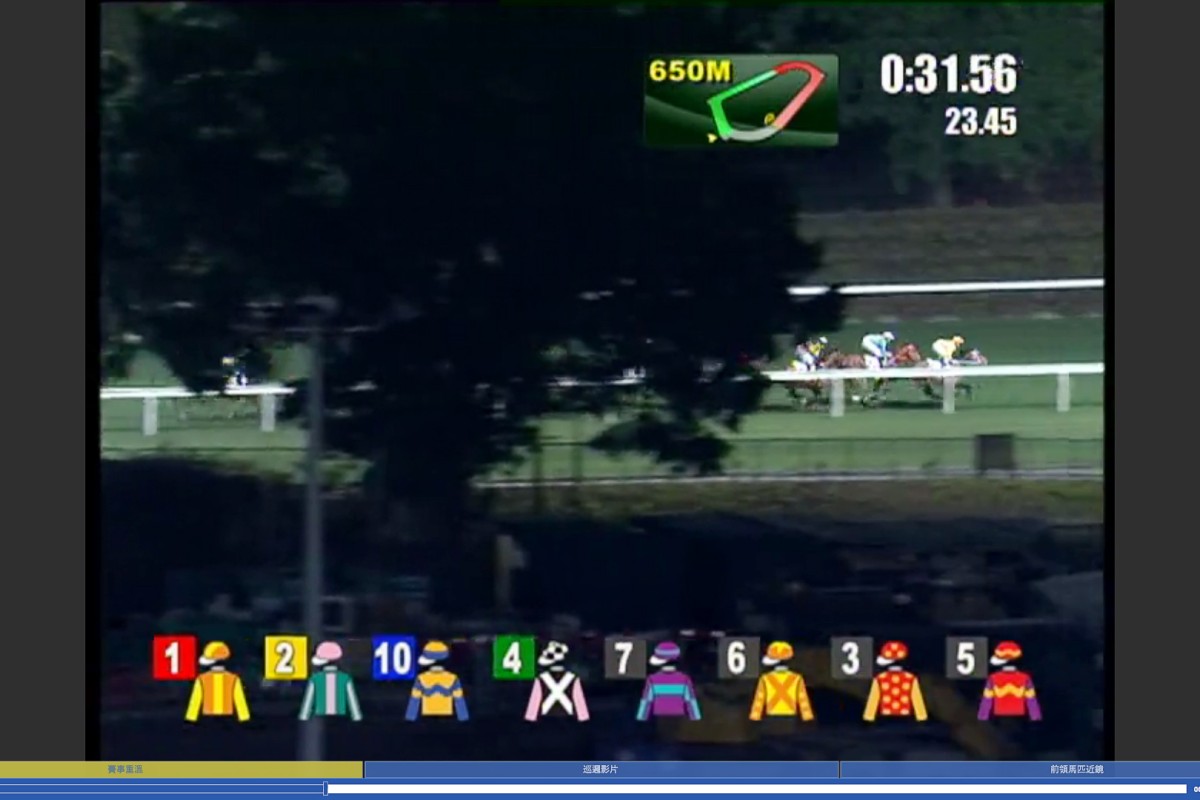 After writing about "the Magic of Moreira", Designs On Rome and Able Friend an inordinate amount of times in the past five months, it's about time Happy Lucky Dragon Win steps up and offers some mid-season suggestions for the Jockey Club.
The two areas under the spotlight: broadcasting, but more specifically trees and their removal, and our other critical area of expertise – stupid horse names.
An all-weather trial isn't the most thrilling spectacle known to man – there is only one thing worse and that's an actual race on the dirt circuit
A few weeks ago the modernisation of the Hong Kong Racing Museum was on the agenda but there are far more important things to deal with right now. When colleague Alan Aitken requested higher resolution video on the Hong Kong Jockey Club website in his On The Rails column on Wednesday, it brought to mind a problem that has been bugging us for a while now.
Forget the fact that the replays on the website look like lego stop-motion animations of the real thing – and let's not even get started on the archived videos, which would be better off in black and white because they are that dated technologically.
At the risk of offending environmentalists, there's a whopping great tree smack in the way of viewers at a critical moment of races at Happy Valley, right at the 600-metre mark.
It's about the spot where Moreira has unleashed some of his lightning mid-race moves. And as SCMP's trial watcher, something has to be said about the veritable jungle blocking the view of trials at around the same point in all-weather track trials at Sha Tin.
Granted, an all-weather trial isn't the most thrilling spectacle known to man – there is only one thing worse and that's an actual race on the dirt circuit.
But we want to see what is happening and the trees have to go, or there needs to be more cameras. Punters should be able to see the fiendish grin on a jockey's face as he puts a half Nelson on his horse as he bolts up in a barrier trial.
There is a serious side to this as well. Last season stewards were unable to find a jockey to blame for a fall in a trial that put Keith Yeung Ming-lun in hospital, citing a lack of video evidence.
Of course the inside of both tracks is public parkland – technically it's not part of the racetracks – so the Jockey Club can't just go chopping trees down willy nilly, but surely it won't be long before an irate mob of sleep-deprived video watchers go and do the job for them.
Maybe it's a job for our favourite triad team that managed to install a poison-dart system at Happy Valley under cover of darkness. If they can do that, surely they can take a chainsaw to that eye sore of a tree.
In 2006, the Jockey Club contributed more than HK$5 million towards the planting of more than half a million trees in country parks, so it should be fine to chop down less than half a dozen, especially if it means more turnover.
It works like this: more information and transparency (literally) equals more confidence for punters, resulting in higher turnover and in turn more seedlings in country parks. So chopping down the trees would actually be good for the environment.
On to horse names – the grand tradition of ridiculous yet effective names is not being upheld and there needs to be a moratorium on numbers in names.
Lucky Nine is an all-time great so fair enough his owner wants to keep the fung shui flowing with his new acquisition, Lucky Double Eight, but we could be heading towards a perfect storm of names with numbers in them clashing and that could cause a catastrophic caller meltdown.
What if Lucky Double Eight, Fiery Four by Four, Four Four Five and Big Four all clash in a race, and one of them tries to slot into the "one-one"?
Darren Flindell is going to sound as though he is reading out Mark Six results, not calling a race.
And isn't "four" meant to be unlucky anyway because the Cantonese equivalent means "death"? Anyway, no more fours.
Worse still, the unpronounceable Packing Llaregyb could get a run in the same race with the "four". It has come to light after an earlier blog on Packing Llaregyb that the name is from a Dylan Thomas radio play, for which the script was left in a bar by the drunken poet before being published.
For one, Flindell is wishing the Welsh scribe never found it again. He and fellow caller Brett Davis are also wondering how to keep a straight face when a new inductee into the all-time silly horse names gets to the races: Unbeatable Guts.
The first time Unbeatable Guts trialled his name raised a chuckle from Flindell, but the Peter Ho Leung-trained three-year-old went OK. Second time he trialled was on the dirt though – and he was hidden behind a bunch of trees.