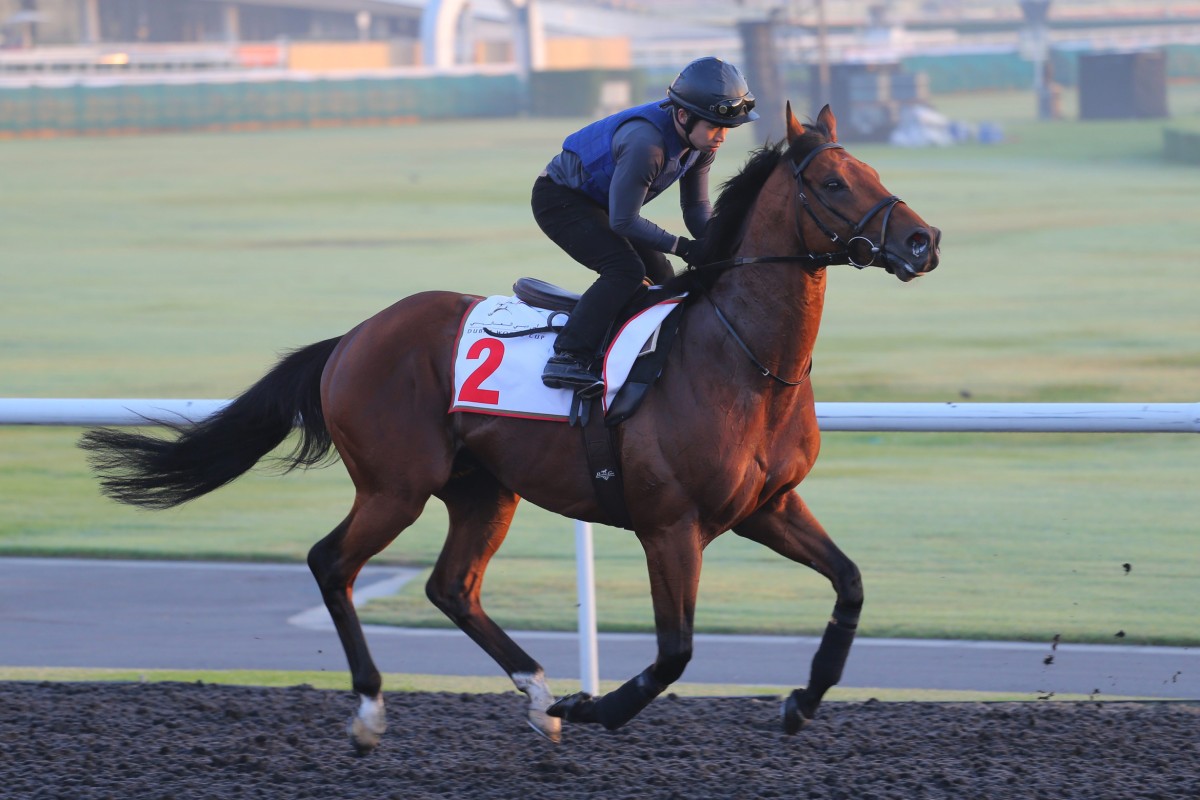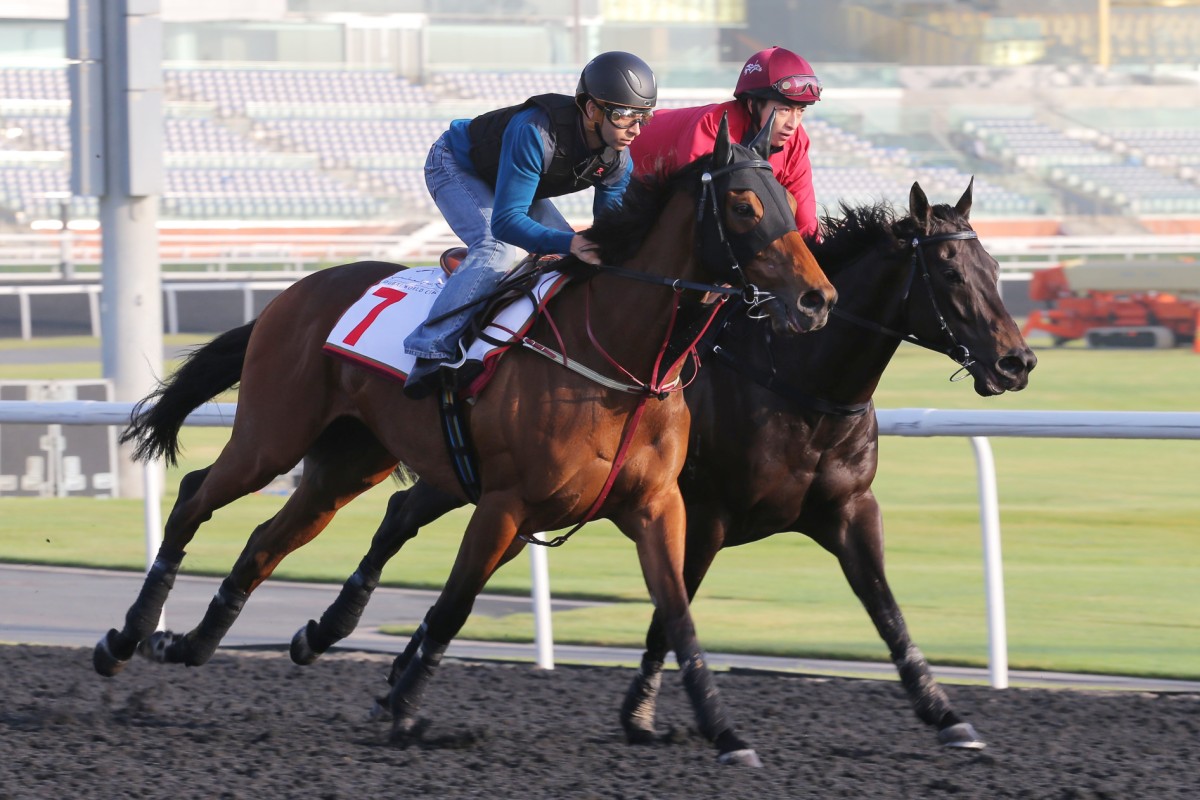 John Moore believes tonight's star-studded Dubai World Cup meeting is a pivotal moment in the history of Hong Kong racing, as the upstart territory morphs into a legitimate power on the greatest stage of all.
"I expect our horses to win more than one race and I'm sure after the World Cup that people will really be taking notice and thinking: don't take the Hong Kong horses lightly because they can mix it wherever they go," Moore said as he wrapped up final work for his runners, Military Attack (World Cup), Dominant (Sheema Classic) and Sterling City (Golden Shaheen).
He's been at the track before the sun comes up; it has been quiet and not too hot. The horse is not worried about anything
"I'm looking forward to it. Hong Kong is already on the world stage - it started with Fairy King Prawn and people began to pay attention when Vengeance Of Rain won here, but this is a real showcase for us.
"Chinese owners are putting a lot of money out to buy horses we can extract from trainers elsewhere who need the cash flow, and we can get our hands on some really serious horses.
"It's an increasing trend and I expect, if we get the results, that others will take it on board and want to be part of coming to race for millions in Dubai."
Moore and Richard Gibson clash, not quite head-on in the main event as arch-rivals Military Attack and Akeed Mofeed have plenty of opposition in the world's richest race.
They include Ruler Of The World, a half share of which, reportedly, cost Qatar's Sheikh Joaan bin Hamad bin Khalifa al-Thani around €20 million (HK$212 million) in recent days - but both trainers oozed confidence with race fitness the factor cited as in their favour.
Sprint racing has been Hong Kong's strong suit for years and Moore's Sterling City shares favouritism with Michael Chang Chun-wai-trained Rich Tapestry in the Golden Shaheen.
Ricky Yiu Poon-fai-trained Amber Sky has been one of the "talking horses" ahead of the Al Quoz Sprint clash with defending champion, Shea Shea, even if Yiu has not been talking.
"He's been at the track before the sun comes up; it has been quiet and not too hot. The horse is not worried about anything," smiled Yiu.
"I don't want to say too much before the race. After is the time to talk."
The four-year-old's owner, martial arts actor Sammo Hung Kam-po, stepped into the ring with Bruce Lee all those years ago in Enter The Dragon, and is excited about the battle ahead.
"I've owned horses before - I had a lot in New York, but it's just difficult to get a permit in Hong Kong," Hung said.
"I'm excited although I have no idea what will happen here. I have so many friends who paid a lot of money for horses and didn't get much - you can never guess you'll be in a position like I am now and I feel so lucky. You always think somebody else owns a horse like Amber Sky."
Derek Cruz has been pushing the Amber Sky barrow to the media, but the Al Quoz is also an emotional moment for him as 10-year-old Joy And Fun, the winner in 2010 who has taken Cruz around the world, steps out for the final time.
"Everyone has to retire some time and he will go to a nice paddock in New Zealand," Cruz said.
"As far as his condition goes, he thrives here," Cruz said. "Hopefully the old boy can give a good show one more time."
His brother, Tony Cruz has been a number of times without a win, although Bullish Luck finished third in the World Cup, and his underrated Stewards' Cup winner, Blazing Speed, competes in the Duty Free.