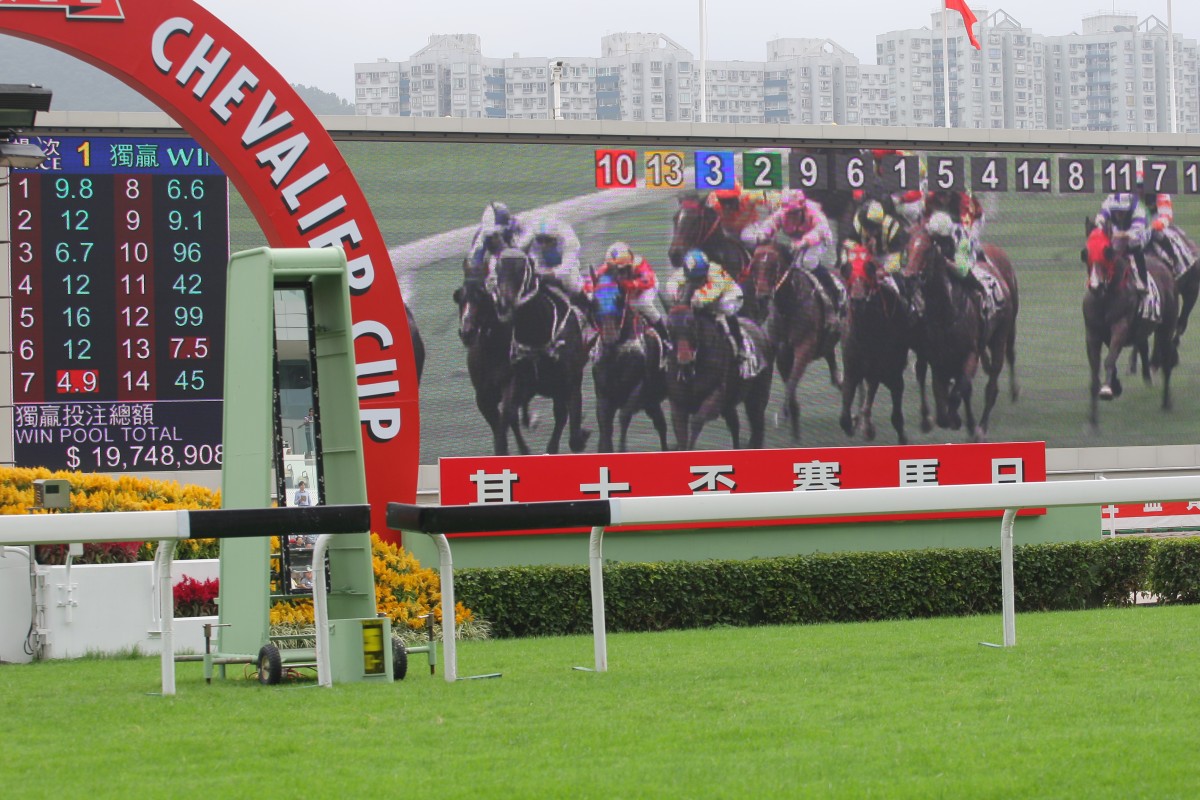 Last week, The Griffin looked at the markets on the four big races last year through four of the world's leading betting mediums.
The big story was the discrepancies in certain markets around the world, with horses like Buffering (5.9 in Australia, over 40-1 in Hong Kong) and Cirrus Des Aigles (3.3 in France, 17.3 in Australia) showing the significance of market variations from one country to another.
Despite the move towards one large tote thanks to commingling, there are still arbitrage opportunities abroad, if lucky enough to have accounts across national borders.
This week, we are looking at the best opportunities for value in Hong Kong, Australia, France and the UK, using the four "operators" we analysed last week.
As mentioned in last week's blog, it is illegal to place bets with other betting operators while in Hong Kong, so in order to take the alternative odds on offer, it's probably best to have a friend lined up to take the overs outside Hong Kong. Or, if you are outside Hong Kong and wanting to take the Jockey Club odds, find someone who is at Sha Tin - it isn't too hard with the world converging on the New Territories.
Here are the horses we would be betting with each of the four operators.
HONG KONG JOCKEY CLUB TOTE: Green Mask (Sprint)
Almost any of the 29 visitors could go in here, in all honesty, with big prices generally about international raiders. Last year, in particular, the Sprint and the Mile were the two races where there seemed to be less respect for the visitors.
Able Friend will be much shorter in Hong Kong than his current price abroad, so the Mile could throw up some massive prices about legitimate top-three contenders. But instead, let's look to the Sprint and arguably the most open of the four features.
There are plenty of black marks against all the overseas contenders - Sole Power is long in the tooth and better at five furlongs (1,000m), Mongolian Saturday will lead but won't stay and Straight Girl looks to have the clear measure of the other two Japanese runners but will be shorter in the market this year.
That leaves Wesley Ward-trained Green Mask for the Americans.
OK, he's had a setback, he's had bruised feet, he's crabbed around the Sha Tin turf course and given every indication he'll end up paying a visit to the public stand on Sunday at his first attempt right-handed.
But the race looks to set up well for him, he gets into a race which looks to have a fair bit of speed and he'll be finishing off strongly late. He still looks slightly unexposed and he showed in Dubai that on his day, he can match the best in this field. Given there's every chance he'll be triple figures on Sunday, he's worth an each-way dart at ridiculous odds on the Jockey Club tote.
AUSTRALIAN (UBET) TOTE: Nuovo Record (Cup)
The Hong Kong Cup looms as the perfect betting race for an Australian punter, particularly those living in states where commingled betting with Hong Kong is not yet on offer. In these states, they will be betting into the Ubet pool, which is likely to have significant discrepancies with betting in the rest of the world. With two Australian horses in the race, the market will be skewed. Criterion is likely to be in single figures most places, but will still be unders in Australia, while Lucia Valentina will probably start in single figures in the Ubet pool, ridiculous unders compared to the price on offer elsewhere. Take into account a last start Australian Group One winner in Gailo Chop, Australian riders Zac Purton and James McDonald on Military Attack and Satono Aladdin respectively, and the amount of respect that Joao Moreira (Designs On Rome) commands, and it is a market ripe for the taking.
So who will be the best play? In this instance, Free Eagle is likely to be over the odds, although Australians are wary of the wily Dermot Weld, the first European trainer to win the Melbourne Cup with Vintage Crop in 1993. Also, his form is quite well exposed and in this era, it is quite well known in Australia.
Instead, despite the presence of Ryan Moore, the best bet for Australians may become Nuovo Record. The Japanese Oaks winner has not won since March and has been a little disappointing since, but she's been slowly finding her form in recent starts and the pace scenario in this race looks to suit her perfectly. She is likely to be value in a race with a number of winning chances.
FRENCH (PMU) TOTE: Helene Happy Star (Vase)
Just like the Cup for Australia, the Vase looms as the perfect betting race for French players - as long as the marching band is not breaking out into La Marseillaise post-race. With a number of French horses in the race, including last year's winner Flintshire, evergreen Cirrus Des Aigles and rising stars Dariyan and Ming Dynasty, the race becomes ripe for the picking. Also include the fact that Sir Michael Stoute and Aidan O'Brien are regular travellers from England and Ireland respectively and are well-known to Gallic racing fans and it appears a tasty scenario.
So who to play? The Australian visitor Preferment would be one to consider, but the best option might be Helene Happy Star, who clearly looks the best chance of the local brigade. History might be against the locals winning the race and they definitely look a few lengths inferior to the visitors, but so what? They are still on home soil and with the right ride from the Magic Man Joao Moreira, anything is possible. Helene Happy Star may be slight unders in Hong Kong with Moreira aboard, but he will almost definitely be significant overs with the PMU.
UK BOOKMAKERS: Able Friend (Mile)
Originally, we were leaning towards Strathmore in the Sprint, but a flurry of money in the last few days shortened him from 100s into 25s, so the price is gone. Instead, we'll look to a short-priced favourite in Able Friend, who still appears value at odds-against.
After his first-up romp in the Premier Bowl, the prospect of better than even money seemed absurd. But his defeat in the Jockey Club Mile and the presence of boom Japanese miler Maurice have both ensured there has been an overreaction in markets and he is now out to what appears a salivating quote. Earlier this week, as much as 6/4 ($2.50) was available, although he's now firmed into a best-priced 5/4 ($2.25).
There was nothing wrong with Able Friend last time out - his final sectional was strong, he got a long way back and finished hard, it was exactly what you wanted to see from a horse peaking three weeks later. He is looking superb in the mornings and appears right on song for this.
He will win, and post-race, you will have to pinch yourself, all the while incredulous that even money was ever available.