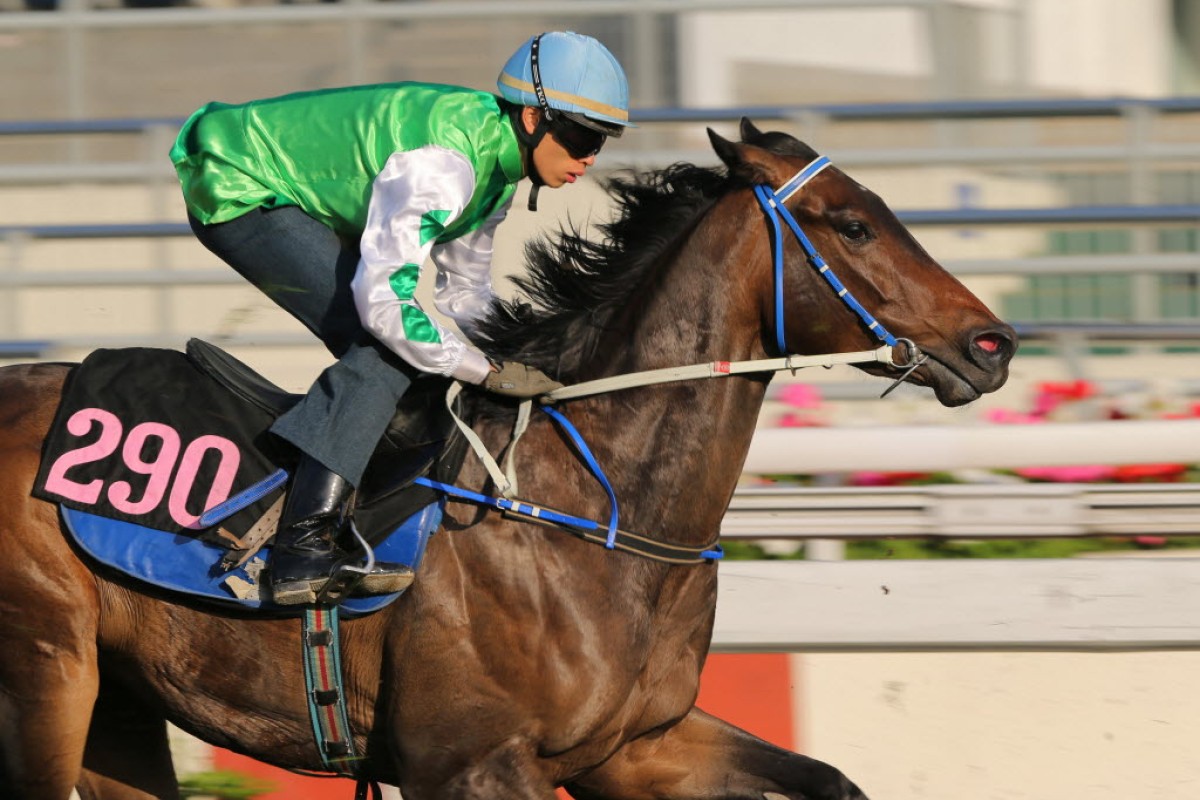 The genesis of this blog, Happy Lucky Dragon Win, was a direct response to the ludicrously absurd horse names in this part of the world.
They have been plentiful, but the last 12 months has brought a particularly dry spell when it comes to one of Hong Kong racing's greatest strengths - or, at least, peculiarities.
Of the equine arrivals in the last calendar year, Everyday Lettuce had so far been a high point - a horse named after the diet that brought about Zac Purton's legendary 2013-14 jockeys' championship and his subsequent kidney stones.
There were glimmers of hope - owner Fung Chun-yin stepped up to the plate with a horse named Happy Fiery Dragon, before Purton himself name-dropped this very blog in an interview with Fox Sports Asia.
The Longines Hong Kong International Race week is one of the premier events on the global racing calendar.It's one that allows the finest jockeys to ride creatures that are as fast, as they are beautiful...FOX Sport's Renai Mattu thinks long and hard about where the horses get their wonderful names from?

Posted by FOX SPORTS Asia on Friday, 11 December 2015
After a year of mostly normal names, we received a belated Christmas gift: landing in our email inbox on Monday morning was a name so wonderful in its silliness, it instantly restored our faith in local owners.
Landing in our email inbox on Monday morning was a name so wonderful in its silliness, it instantly restored our faith in local owners
To be fair, the "V-brands" - horses imported this season - had been solid name-wise. Happy Way Winner brought a wry smile, Money Money made us chuckle, while Luxuriant Growth and Perpetual Joyance had just the right amount of silliness to create hope that another golden era of horse names was upon us, or a Happy Lucky Golden Era, as it were. The proliferation of Dragons among the V-brands was also pleasing - Diamond Dragon, Rapper Dragon, Dragon Master were joined by Dragons both Invincible and Unleashed.
Yet, those names were merely encouraging - and it was three words, linked in tremendously nonsensical fashion and with total disregard for grammar, that really grabbed our attention.
The horse in question was Irish juvenile Galway Bay - or, at least he was named that.
Taken singularly, the words "what", "man" and "horse" are just simple, monosyllabic and lack the type of power they are given when combined, capitalised and presented without punctuation, in a horse name.
Ladies and gentleman, I give you "What Man Horse", the winner of Happy Lucky Dragon Win's 2015 Super Awesome Elite Horse Name of the Year.
We fully encourage broadcasters Brett Davis and John Blance to call this name as if there are question marks randomly placed between the words, so it sounds as if they are having a crazy person conversation with themselves.
"What Man? Horse."
"What? Man Horse?"
"What man-horse?"
Owners Terry Chan Tat-wah, Cho Kwai-chee, Kwok Shun-tim and Lam Mau, we salute you for taking a perfectly normal name, Galway Bay, and transforming it into a name so utterly confounding - something so, well, Hong Kong - that we won't be able to help but smile each time he goes around.
We can only hope What Man Horse lives up to his name and is half as good as Fairy King Prawn or Electronic Unicorn. A name like this deserves to be heard around the world.