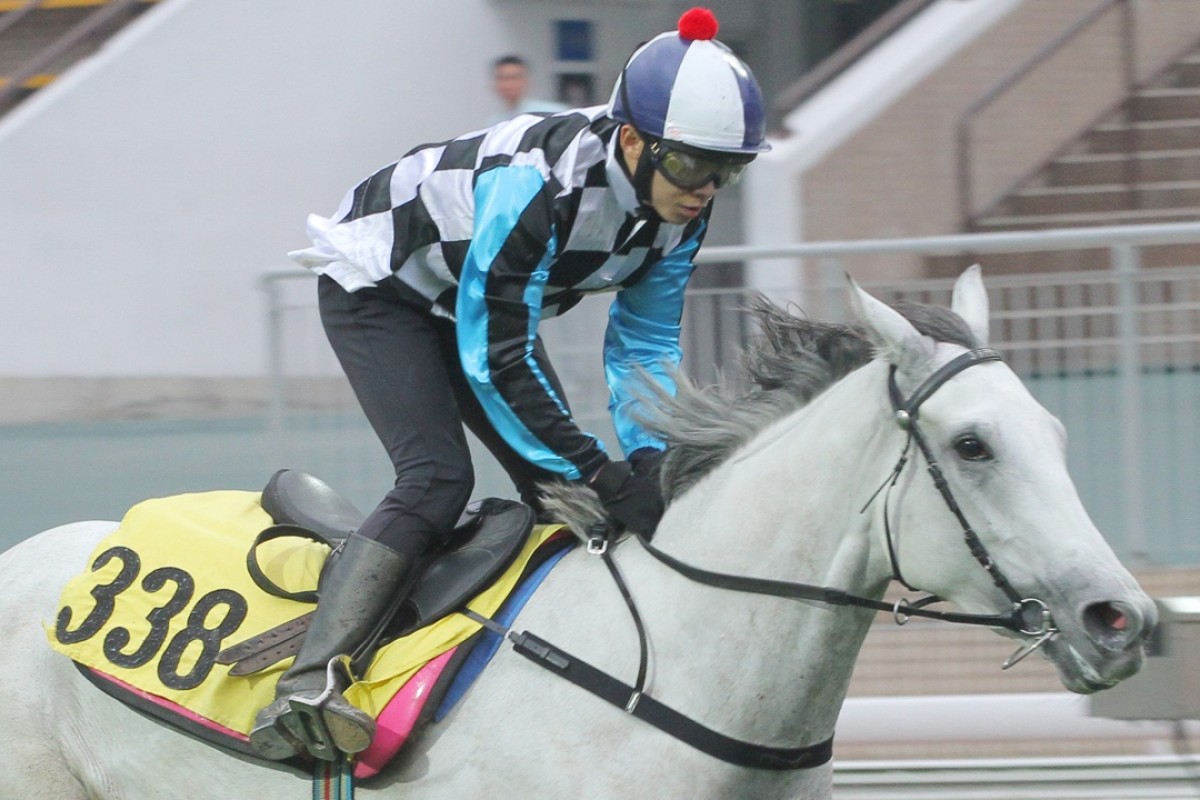 Barrier trials. Some punters swear by them and others believe they are a fast path to the poorhouse.
Whichever way you look at what is essentially a practice match for horses, the humble trial is a necessity here in Hong Kong.
For all of you that dozed off at the merest mention of those two words – barrier trials ­– stick with me, the trial isn't as boring as it might seem … OK, they are pretty boring.
Still, like a lot of things when it comes to the punt, you get out what you put in and Tuesdays and Fridays at Sha Tin, along with a monthly Saturday morning pilgrimage to Happy Valley, are vital events for most form students around here.
When a horse heads to the races for the first time, how else can we assess its overall ability?
Trial watchers and SCMP Racing Post readers already knew John Size-trained Mr Stunning was something special from the moment he stepped hoof out of the barriers in an 800m trial one chilly December morning last year.
Conversely, anyone with a set of functional eyeballs and the merest inkling of awareness when it comes to assessing a horse's ability only needed one look at the first 12 – count 'em, 12 ­– inexplicably bad trials from Gary Ng Ting-keung's grey Storm Kid to know he was a horse better suited to giving very slow pony rides to incredibly patient children.
Storm Kid's early trials were like those bad auditions for talent shows like The Voice or American Idol. You know the ones, where some hapless idiot's friends convince them they can sing and they end up being cringeworthy viral video sensations.
That was Storm Kid – his stablemates must have been in his ear telling him he could gallop, so there he was, sound as a bell, trying his heart out but seemingly stuck in slow motion as he trailed the field by 20 or more lengths up the straight.
He has since been to the races three times, starting 100-1 or more on each occasion, but he seems to be getting better. That isn't all that difficult, though ­– he should be given the practice he has been getting. He might even win in Class Five when he gets there, which won't be long.
Then there is the altogether different practice of trying to make sense of the trials of Size's first-starters. The handler is a man who loves a trial more than Judge Judy but the efforts of his horses in the mornings seem to reveal little about their overall ability.
When Queen's Silver Jubilee Cup winner Contentment romped in with a spectacular last-to-first display on debut, he was sent around at generous odds of 7.6. That was because the stylish mover had been kept under serious wraps in five lead-up trials, typical of Size's steady-as-she-goes style. Here's a Hong Kong form hack: sometimes it pays to skip a Size horse's local trials and source something from Australia or New Zealand, where they were actually trying and somewhat exposed.
Here's a Hong Kong form hack: sometimes it pays to skip a Size horse's local trials and source something from Australia or New Zealand, where they were actually trying and somewhat exposed
In some New Zealand two-year-old trials, it seems there is a first prize on offer – and in one sense, there is. A horse that wins impressively at Matamata or Pukekohe can sometimes attract a purchase price on par with winning a Group One race in the same country.
A couple of observations of the trials at Sha Tin and Happy Valley, though. For one, the camera work could be improved a touch ­– obviously the directive is to include every horse, even Storm Kid when he is being beaten by 30 lengths or more. The upshot of this is that the horses look like ants on the replays and it is impossible to gauge how much pressure the jockeys are applying to their mounts – a vital clue when it comes to an accurate assessment. We would be better off watching Trakus cartoon recreations of races instead.
Admittedly, even when a horse wins a trial ­– and it really isn't winning anything, although they should give dear old Storm Kid a participation ribbon if he snares one – it can be one of the most misleading pieces of information available to the man on the street. The bare fact of a trial win ranks right up there with third hand tips from a Facebook post from a brother's mate's ex-colleague who allegedly played social football with Ryan Moore and decided to share his goodwill with the world and tip Imperial Concorde.
Ricky Yiu Poon-fai's Class Five-bound disappointment Deja Vu was a recent example. He burst away to win a trial by eight and a half lengths with blinkers on at Sha Tin, only to return to true form next time he set foot on the track. Standing among the torn up betting tickets of beaten favourites, you will often find those lamenting the flashy trial win that sucked them in.
As much as it is probably prudent to pay little mind to a winning trial ­– and as much as it is hard to disregard a subpar trial – the same "pinch of salt" perspective should perhaps be applied to trials, both good and bad.
Designs On Rome might have even been beaten by Storm Kid in his most recent hitout, when he was thrashed by some speedier rivals over 1,000m, but on Sunday he was at his best and won another Group One.
As a serious trial watcher, the replays and overall coverage are great, but perhaps an extra camera is required to provide not only punters with a better chance to make their minds up about horses, but for stewards when required.
When Keith Yeung Ming-lun was injured in a terrible trial fall in 2012, an official stewards' inquiry into the incident stalled due to insufficient footage.
We won't suggest trees are cut down on the infield, the ones that block the view of certain sections of the track – Happy Lucky Dragon Win did this facetiously in 2014, with stern letters of condemnation soon following from concerned environmentalists.
One good thing about trials, though is that we aren't subjected to the fake hoof sound we get on raceday coverage. It may add to the effect for some, but it is really wearing out that poor guy forced to click the coconut shells together every meeting.