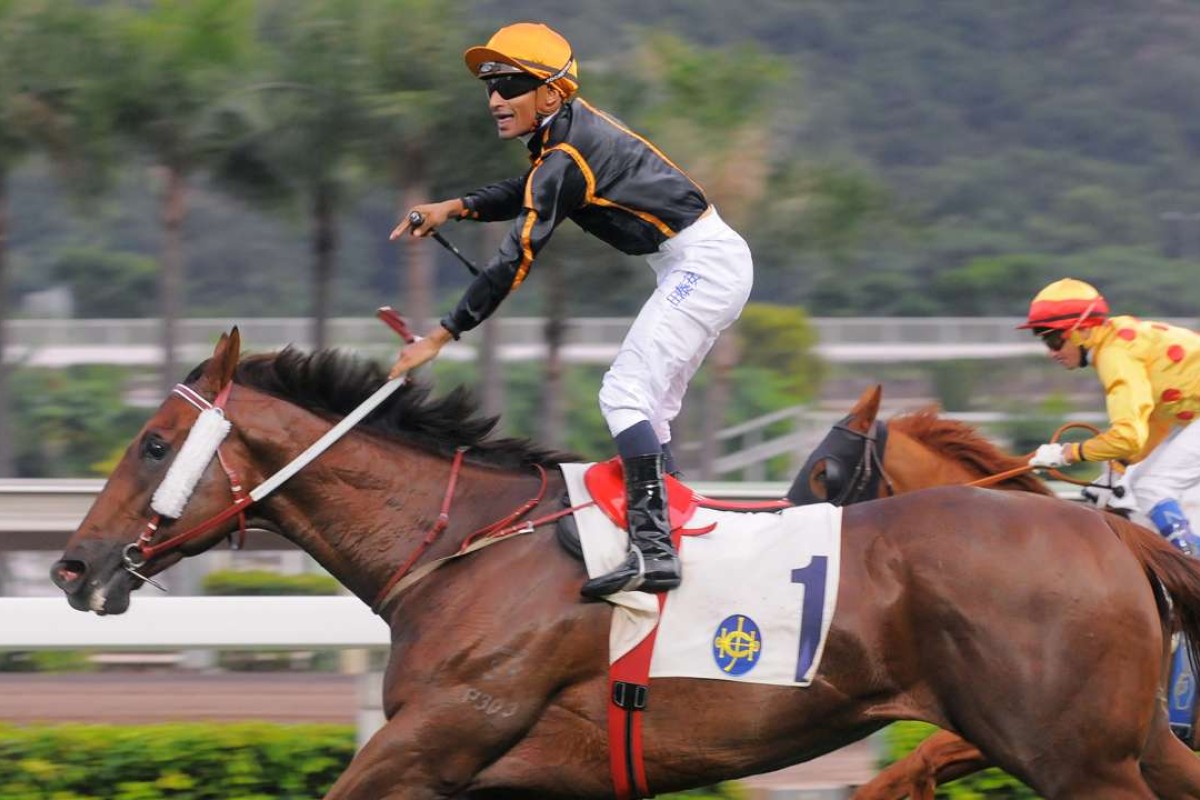 Maybe John Moore isn't giving up on Able Friend – and this seemed very unpopular when we tweeted it on Sunday – but the Queen's Silver Jubilee Cup appeared confirmation that the former champion is just that.
And, as if to say he wholeheartedly agrees, handicapper Nigel Gray gave Able Friend his second successive three-point ratings drop on Monday to push him back to fifth and leave Hong Kong's highest-rated horses, domestically, as Helene Paragon, Aerovelocity, Peniaphobia and, remarkably, Amazing Kids, on 128 points.
We say remarkably since Amazing Kids has yet to place in a Group One in two attempts, let alone win one, but he will get his next chance at the end of March in Dubai to put that right.
Perhaps it's just the anomaly that takes place between domestic ratings, which perform a handicapping function as they are used for actual racing, and international ratings, which perform only a function once known as Portnoy's Complaint. We are sure the international ranking figures would look quite different, if only there was somewhere we could access them on the Jockey Club site.
But we digress.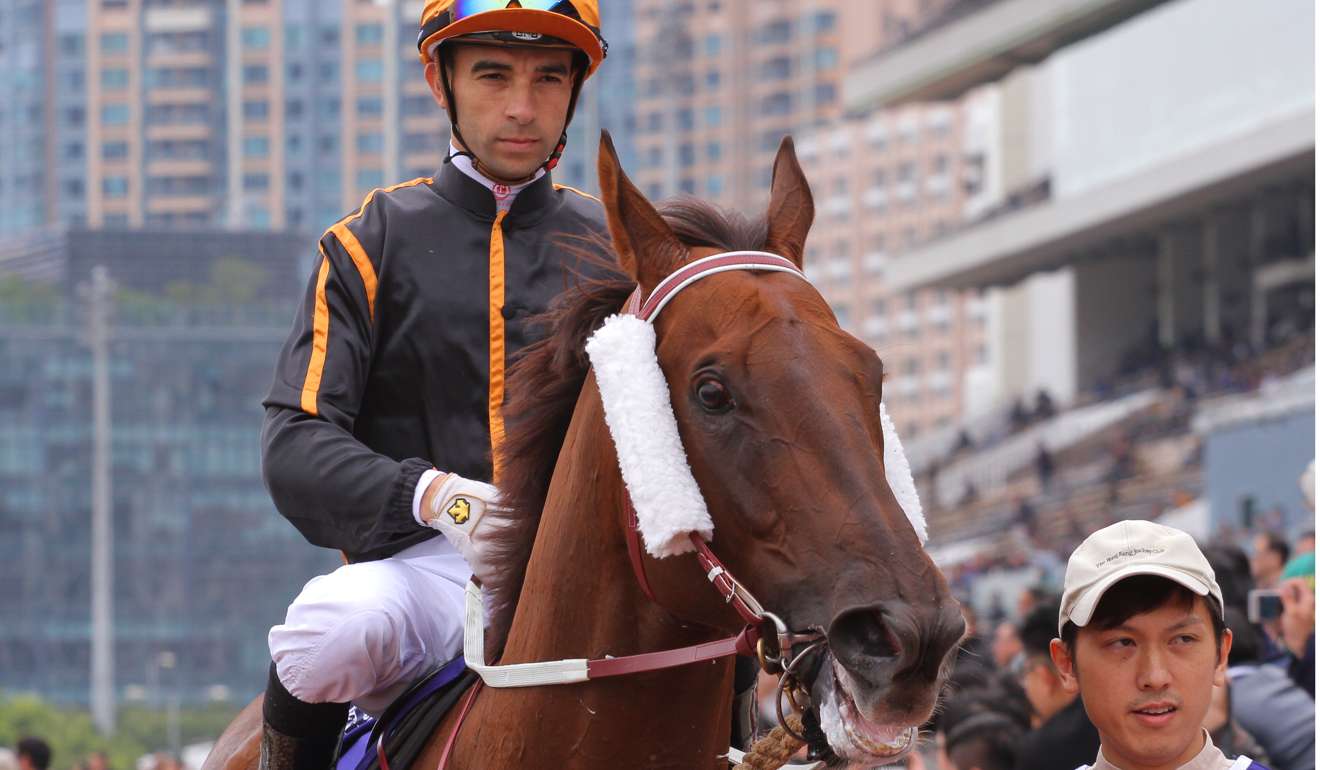 Save the death threats and late night phone calls for someone who might need them more, because, when we suggest that "it's all over" for Able Friend, that isn't to say that he can't or won't win races and perhaps Group One races.
No, what is meant is that the king is not dead, he has simply stepped down and become a commoner, one of the crowd. An elite crowd of the best miler types we have here, but a shadow of his former self, and "just" one of the good horses instead of a clear standout as the best of the best.
Helene Paragon upstages Able Friend as John Moore takes a Group One trio
And we have been around way too long for that view to be any different had he won the Queen's Silver Jubilee Cup by a neck or a half-length instead of being beaten by three-quarters of one. Just two lengths covered the first six on Sunday and dominance by any was absent, for Able Friend a memory.
He tried his best, his best was Group One standard and that's terrific and in some circumstances will be good enough to win, but still well short of what we became accustomed to in the past.
It's a cycle all the greats go through in Hong Kong, even more so than the march of time on flesh and blood catches up with champions anywhere.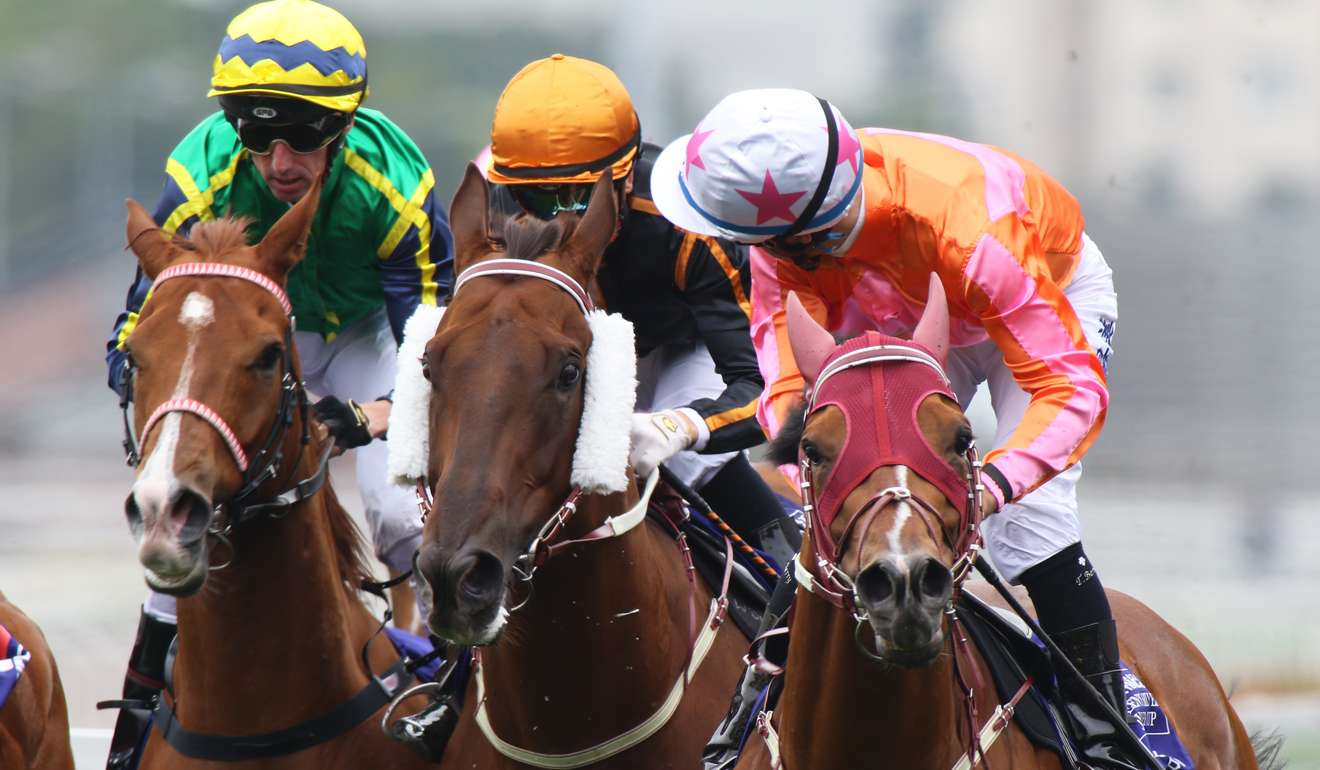 Who can forget Indigenous toiling through the last four years of his career without a victory – albeit picking up HK$10 million in stake money along the way – until he was compulsorily retired at 10? Or Silent Witness, Version 2.0, after he returned from winning in Japan and, whatever the reason, was never the same horse again? The Witness still placed in Group One sprints in Japan and here but he went from unbeatable to one of the crowd and never won again.
Hopefully, Able Friend can move now into a different phase, where he becomes "an old marvel", like Viva Pataca did, bobbing up here and there for a surprise big win rather than carrying high expectation to victory, or like his ownermate Able One, still picking off a Hong Kong Mile at nine.
But Able One was never a colossus that bestrode the world even at his best and, Viva Pataca never quite carried around an unbeatable tag.
Until Sunday, there was hope that Able Friend could rise again but that's over – we're looking for the next big thing.
Credit to Cruz for Gold Mount's win
History will be running against Gold Mount in the BMW Hong Kong Derby but kudos to trainer Tony Cruz for getting him to win first-up in Class Two on Sunday and into the race.
The Private Purchases are enjoying a bumper season, with Gold Mount taking the tally to six PPs which have been able to win at their first local start this term – or around double the annual average – and two, Eagle Way and Gold Mount have won in Class Two.
That is no easy assignment and the honour roll of first-up Class Two winners (mostly) reads as a terrific pointer to Gold Mount's future here.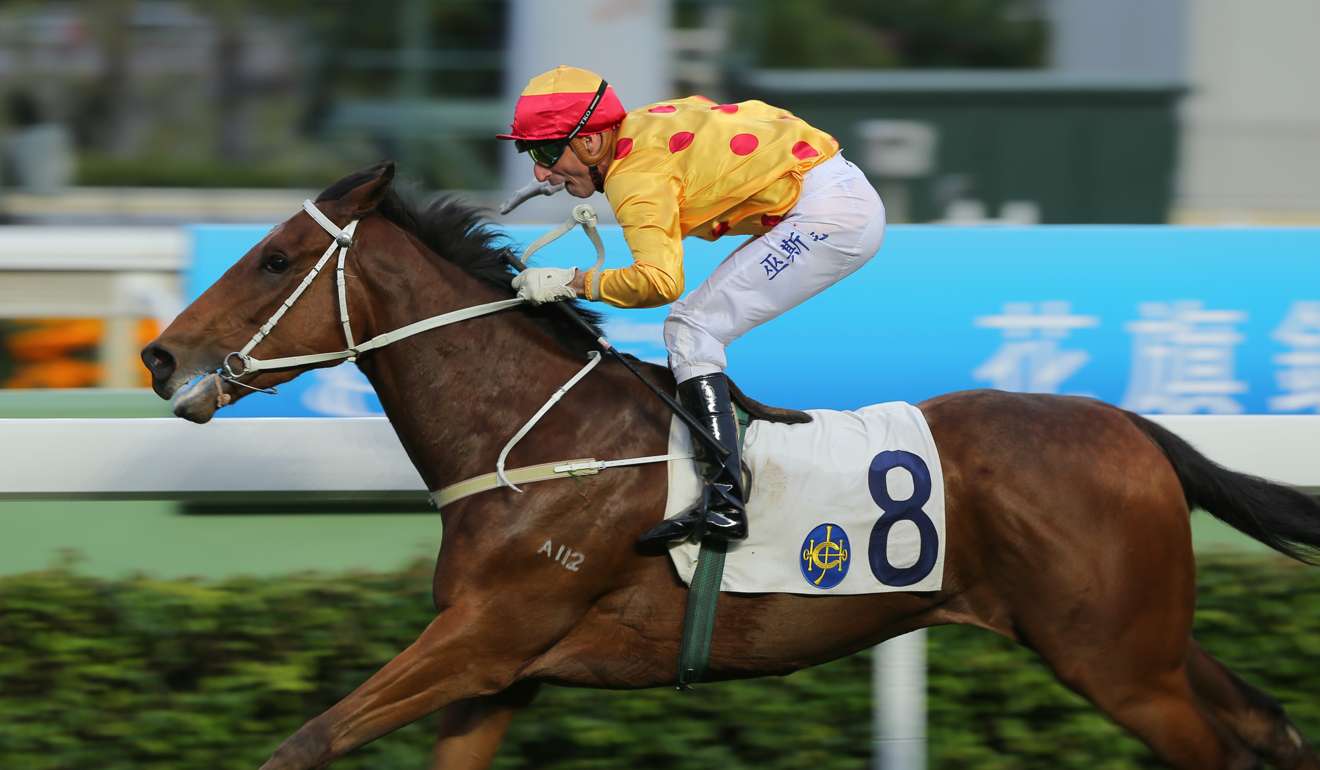 In the past five years this is the list: Military Attack, President Lincoln, Mirage, Divine Calling, Werther, Eagle Way and Gold Mount. OK, there's an oops there for Divine Calling and, to some extent President Lincoln, while there's an asterisk on Mirage, the scatter-brained galloper whose 2014 win was his lone cameo role here before he was sent back to race in Australia before he killed someone.
But Military Attack and Werther went on to be named Horse of the Year and if we go back further, winning in a high grade on debut in Hong Kong is something of an assurance of success. Derby heroine Elegant Fashion won in Class One and the granddaddy of all of them this century was the Ivan Allan-trained Firebreak, who took out the Group One Centenary Sprint Cup at his first local appearance.
Gold Mount races into Derby contention with impressive Hong Kong debut
But Cruz has as good a record as anyone at getting first-up wins from horses which have already raced overseas to a high level.
In four successive seasons, he won first-up in Class One with Russian Pearl (a Derby runner-up two starts later and Stewards' Cup winner eventually), Willie Detroy, who then disappointed in a couple of runs before breaking down, and Royal Prince, and then won the 2008 Classic Mile first-up with Helene Mascot who also took the Derby.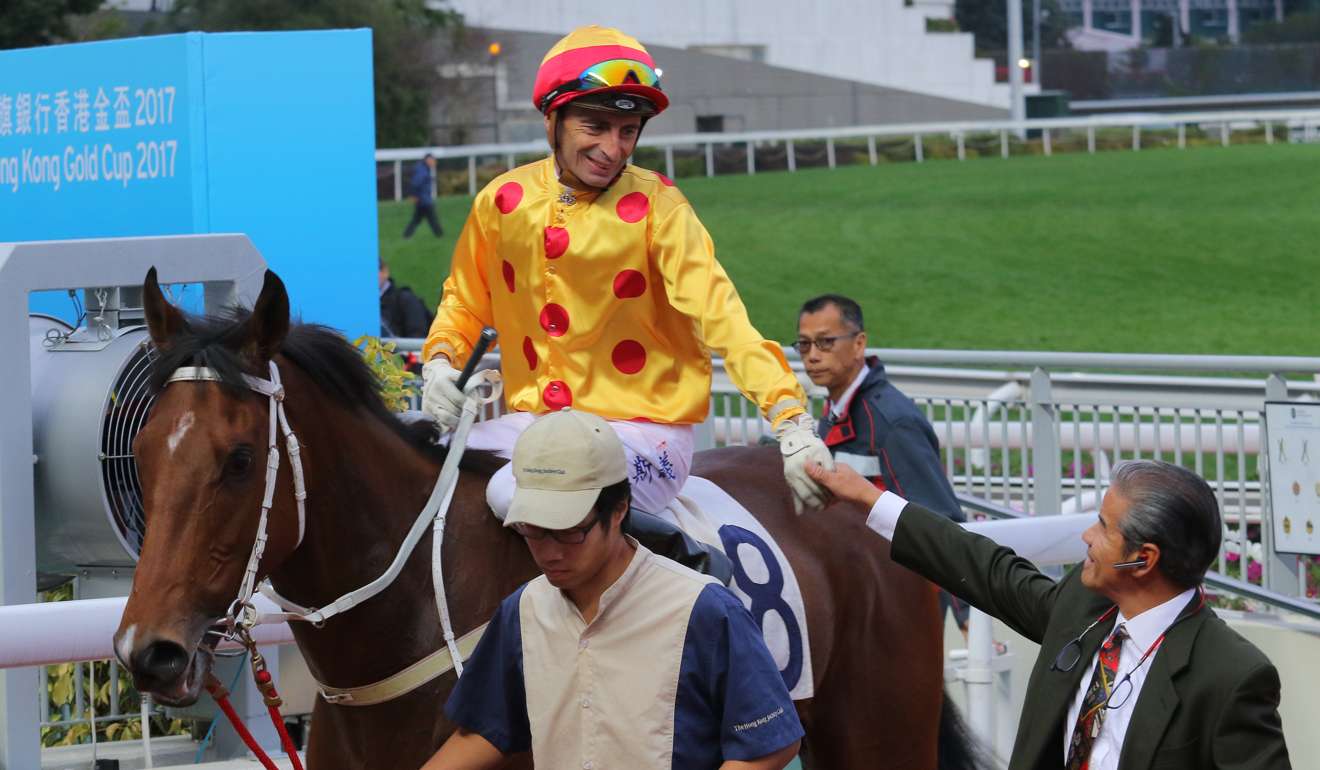 So a huge tick for Cruz achieving a rare feat but he will need to do something rarer if Gold Mount is to win the Derby at his second appearance here.
The last two do it was Allan's grey marvel, Oriental Express, a horse he once described as the best he ever trained – a Group One winner from 1,200m to 2,400m – and that was 20 years ago this year.
Since 2000, many have gone into the Derby at their third local start but only two at just their second. The David Oughton-trained Gonlargo was 100-1 finishing ninth in 2000, while Tony Millard's Masquerader was also a big outsider running last in 2012 and we know how that turned out, with the gelding winning his first race here last season in Class Five.
So the history is against Gold Mount on Derby day – in what shapes a very deep Derby in any case – but the seven-figure sum (in pounds) spent to acquire him has history on its side for his wider future here after a debut win in Class Two.