Designs On Rome has always seemed to be in stablemate Able Friend's shadow, both figuratively and physically, but on the track, when it mattered most, he famously got the better of "Big Red".
It does seem a little unfair that when the great horses of what might be Hong Kong racing's greatest era are discussed, that Able Friend's name would come before Designs On Rome, as when the John Moore-trained pair came together to fight out the closing stages of the epic 2014 BMW Hong Kong Derby, it was the latter who won.
Unlike the flashier Able Friend, to whom he will always be compared, Designs On Rome was never dominant, his biggest ever winning margin a length-and-a-half, but even then that was against Able Friend in the Hong Kong Classic Cup.
Rather than blowing rivals away with an electric turn of foot like Able Friend, or even the two Horse of the Year winners that preceded him, Ambitious Dragon or Military Attack (another horse Designs On Rome got the better of by short head margins in two memorable Group One duels) he was always chasing, looking hopelessly outpaced, before grinding and fighting his way to the line.
Physically, Able Friend was imposing, Designs On Rome unassuming, but the differences didn't stop there.
Whereas Moore described the docile Able Friend as a "gentle giant" or "kid's pony", Designs On Rome's character matched his on-track tenacity.
Able Friend, by top ranked sire Shamardal and out of a stakes winning mare, cost A$550,000 as a yearling, while Designs On Rome was unwanted, passed in for €18,000 and eventually picked up by Irish trainer Pat Flynn for €10,500.
By the quintessential "Hong Kong sire" Holy Roman Emperor, whose record elsewhere is relatively nondescript but has achieved a disproportionate amount of success with horses trained at Sha Tin, Designs On Rome was typical of the breed and never the pick of the paddock.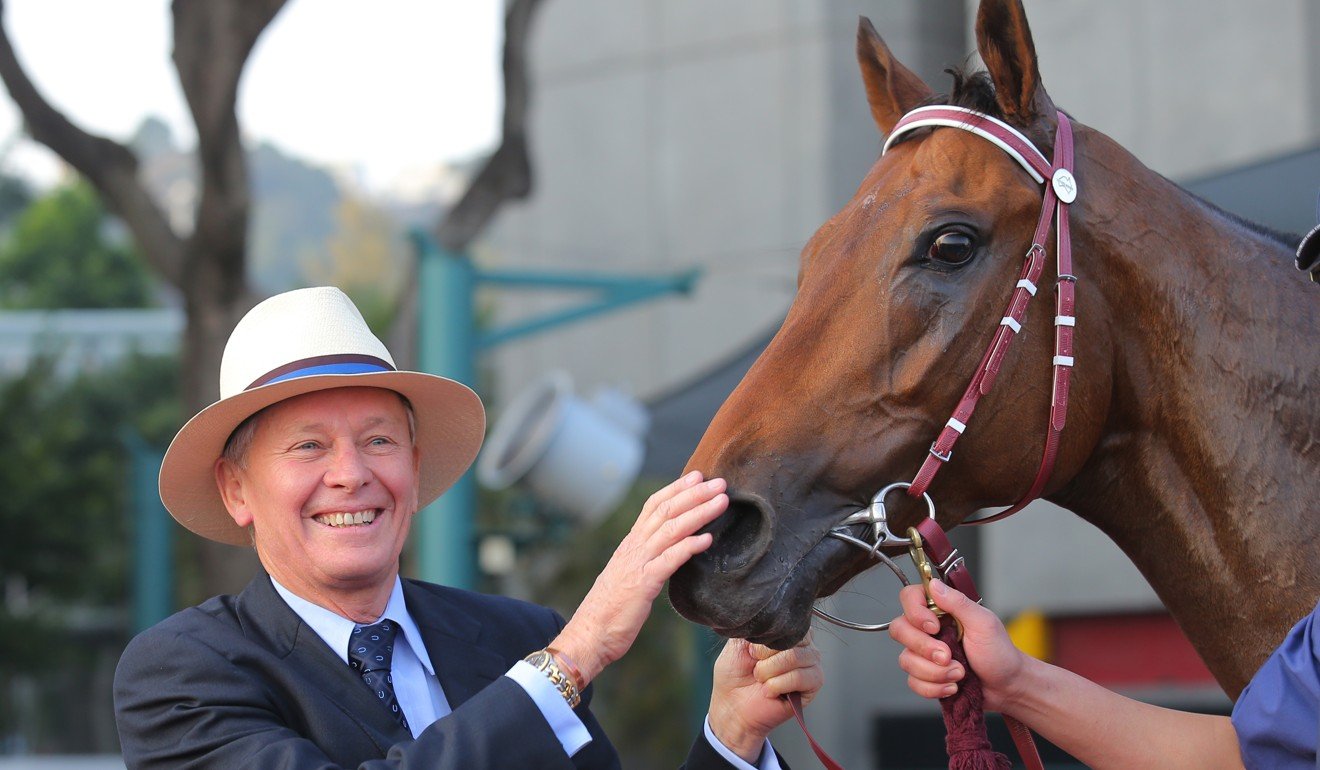 At 1,100-odd pounds, Designs On Rome wasn't exactly small, but gave away more than 200 pounds to Able Friend, the towering chestnut that drew oohs and ahhs when he walked into the parade ring and the type of specimen that even the most casual observer could identify as something extraordinary.
Yet Designs On Rome retires having won more prizemoney than Able Friend, just, his HK$62,819,325 shading his rival by nearly HK$1.5 million.
Of course, it is hard to label a horse underrated when he was actually rated favourite, and at extremely short odds, in so many big races, including when he started 1.9 to Able Friend's 2.3 in that 2014 Derby for the ages.
We, the press, often like to label horses "popular", but is there any greater test of popularity that the pure democracy of a pari-mutuel tote board? On that score, Designs On Rome may have been the most popular horse of his generation.
Designs On Rome's retirement, the latest great career to come to a close, brings to an end an era that might have been Hong Kong's greatest ever and also leaves the top level racing stocks at a worryingly low ebb and in desperate need of new heroes.
Able Friend's complicated legacy
It comes days after another eight-year-old Blazing Speed was retired, two weeks after Able Friend's emotional farewell at Sha Tin and a month after sprinter Aerovelocity was taken out of training.
At the start of this year a record 26 Hong Kong-trained horses were in the top 200 of the 2016 Longines World's best racehorse Rankings, but that group has been depleted by retirements, injury, and sadly, death.
'Tough, genuine and classy', Neil Callan pays tribute to Tony Cruz's retired iron horse Blazing Speed
Six months after the list was released, Designs On Rome's departure brings the number to 12 out of that 26 who have been retired or, in the case of Gold-Fun, died while racing.
Add to that multiple Group One winners Ambitious Dragon, Amber Sky, Dan Excel and Lucky Nine, not on that list, but retired in the last 18 months.
'He wouldn't go down, even with a fractured pelvis': Joao Moreira pays tribute to brave Rapper Dragon
The talent drain has been astounding and makes the tragic loss of Rapper Dragon, next in line to take the mantle as Hong Kong's poster horse, all the more painful for followers of the sport.
Other than a spectacular last-to-first win over a mile first-up, Designs On Rome lost form badly during his last season and it was hard to watch the gelding fail to produce that trademark run around the field when asked.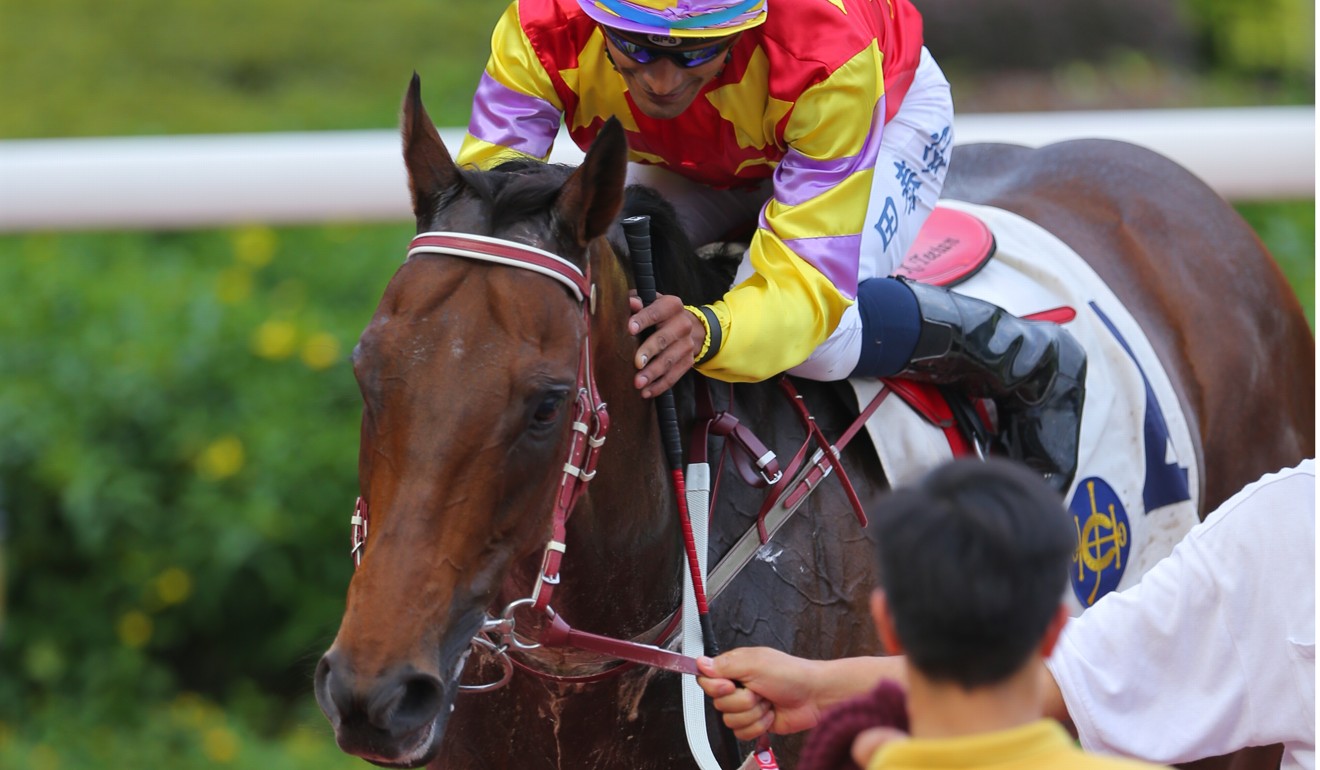 On the day that Designs On Rome quietly ran his last race, dead-heating for last in the Group One Standard Chartered Champions & Chater Cup, he was again overshadowed by Able Friend.
Able Friend was granted his glittering retirement ceremony in the Sha Tin parade ring, heralded as Hong Kong's highest rated horse. With Designs On Rome's ability clearly waning, many wondered if it would have been more appropriate had the two stablemates and great rivals had been honoured together, given how intertwined their careers were, sharing that defining moment of the 2014 Derby.
This is how it should be though, as Designs on Rome deserves a chance to shine in his own right, and be remembered as a horse that achieved just as much as Able Friend and might have been just as popular.