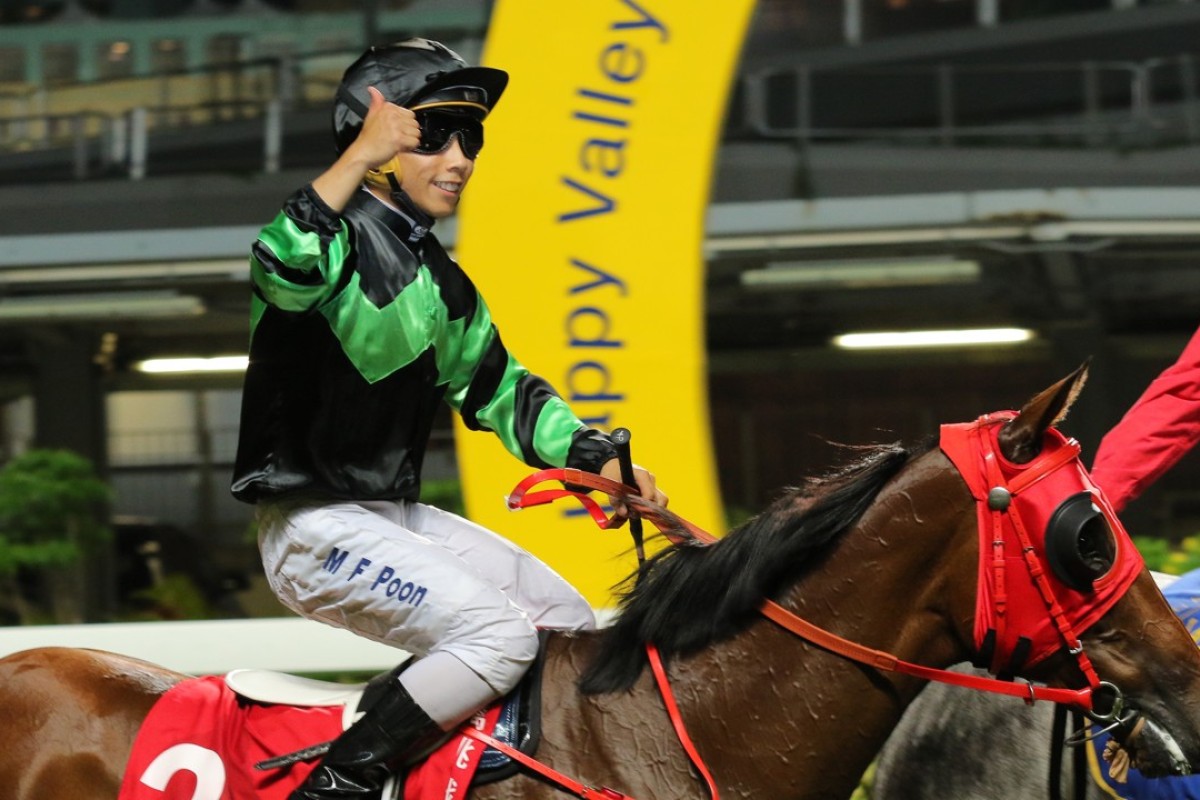 "Matthew Poon Ming-fai – best apprentice jockey in the world". That was a statement from a correspondent during the week and this was from a learned observer and not one usually prone to hyperbole.
At first glance it's a bold, perhaps attention-grabbing statement, and after watching Poon's polished performance on Wednesday night it just might be true, but as one of our similarly experienced colleagues here at the Post likes to say "the world is a big place".
As much praise as there was poured on the "Poon Train", there were even more cynics and antagonists rushing to label the apprentice overrated, or at least overhyped.
That's life in the Hong Kong racing echo chamber – dare to have an opinion and sometimes it comes bouncing back at you 10 fold.
The cynics say his four-timer was simply a case of right place, right time – three of the wins achieved sitting on the speed with "simple" rides, and the other when "handed the lead" in yet another diabolically run 1,650m race.
As usual in racing, the truth is probably somewhere in between, but a look beyond the simple statistics would indicate Hong Kong racing has a special talent on its hands.
It is however, a talent that still needs nurturing if it is to grow into fully-fledged stardom.
Poon had already outridden his 10-pound claim, faster than any apprentice of the last 20 years, taking just 112 rides at 14 fixtures to pass the milestone late last season.
That is quicker than the last "wonder boy" apprentice, Matthew Chadwick, who took 120 rides stretched over 20 meetings.
So Poon's statistics certainly compare favourably to recent stars, but best in the world? It's an interesting comparison, but there's a touch of apples and oranges to it.
Jockey Club apprentices are unique in the racing world; Hong Kong kids start later than in most jurisdictions and most have had limited or no contact with horse.
All aboard: Matthew Poon unstoppable with four-timer at Happy Valley
That means they spend longer doing the groundwork, learning the fundamentals of riding, before they ever get put under pressure in an actual race. There are only two tracks that feature tight, dangerous racing and apprentices are forced overseas in their formative years to gain experience.
Poon had already ridden 117 winners from 862 rides in Australia when he started at Sha Tin midway through last term, but he is still relatively inexperienced when you consider his age.
Poon is 23 – that's the same age as Australian-raised jockeys Chad Schofield and Sam Clipperton, and three years older than South African Callan Murray.
Schofield and Clipperton ­have ridden in more than 3,500 races each, on a far greater variety of tracks and won Group Ones. Murray has ridden in more than 1,600 races and currently sits second on the South African standings.
Boom apprentice Matthew Poon experiences the highs and lows at his maiden Hong Kong meeting
The statistical comparisons might seem apropos to nothing, but it is useful to remember with Poon we are dealing with a 23-year-old that might yet have considerable upside.
Then again the same could have been said of Kei Chiong Ka-kei, who hit a wall last term after a sensational rookie season.
There's no doubt Poon is riding the same wave of support that helped Chiong tear through her astonishing rookie campaign in which she captured the Tony Cruz Award.
The first of Poon's wins on Wednesday night, Starlight, looked a gift – the horse had run a terrific race a week earlier and had a perfect draw, but the apprentice did everything right and wasn't flustered, even managing to be gentle enough on the horse that he might have saved some ratings points.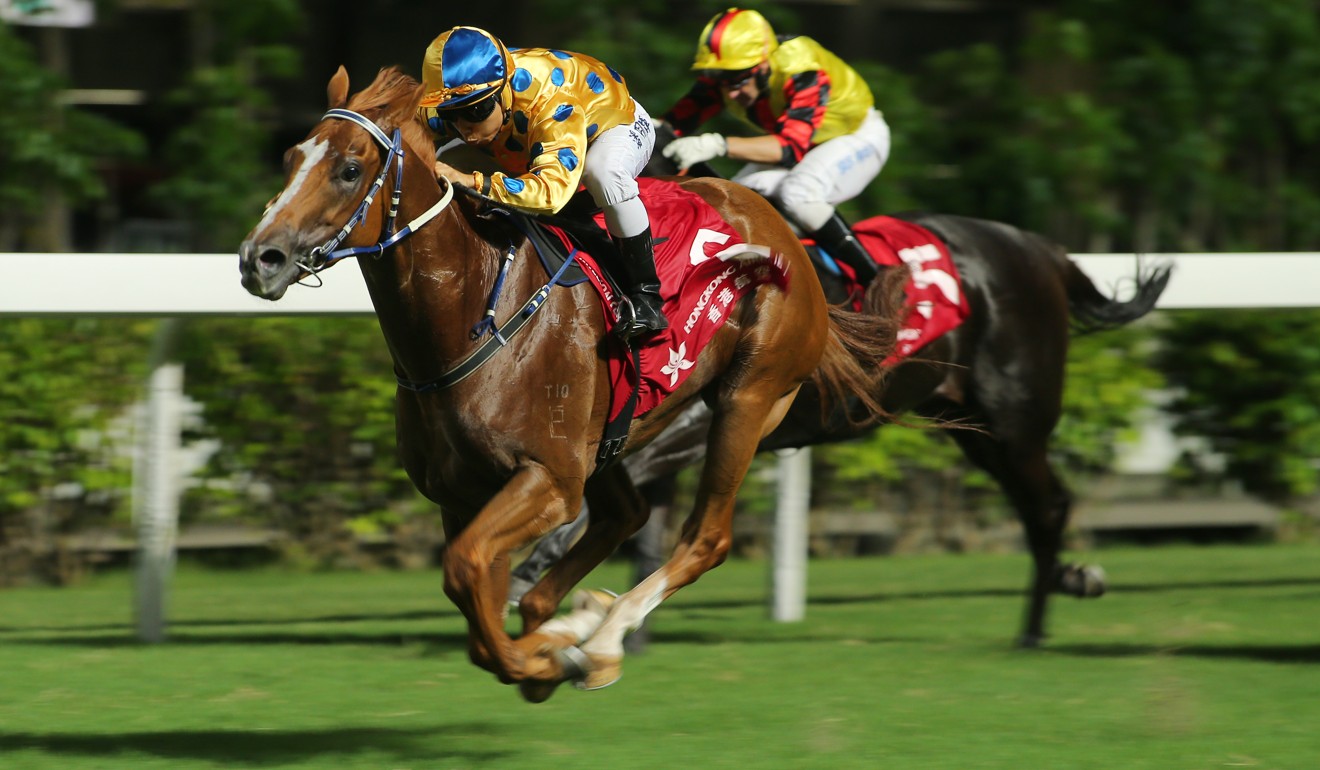 Good Companion had been running consistently and was in desperate need of the help Poon's seven-pound claim provides.
E-Super was a relatively straightforward push-button ride too, jumping from gate one, sitting on the speed and going.
That made it three wins from three rides, but it was the effort on Inventor, when Poon produced a whip-around-the-field mid-race move that drew accolades.
Did the ride deserve the plaudits? We've got more to say on the way two-turn races at the Valley have been run in recent times than space allows here, but the critics would argue the jockeys on the front-runners handed him the race by going too slow in front – a common problem that infuriates punters at the Valley.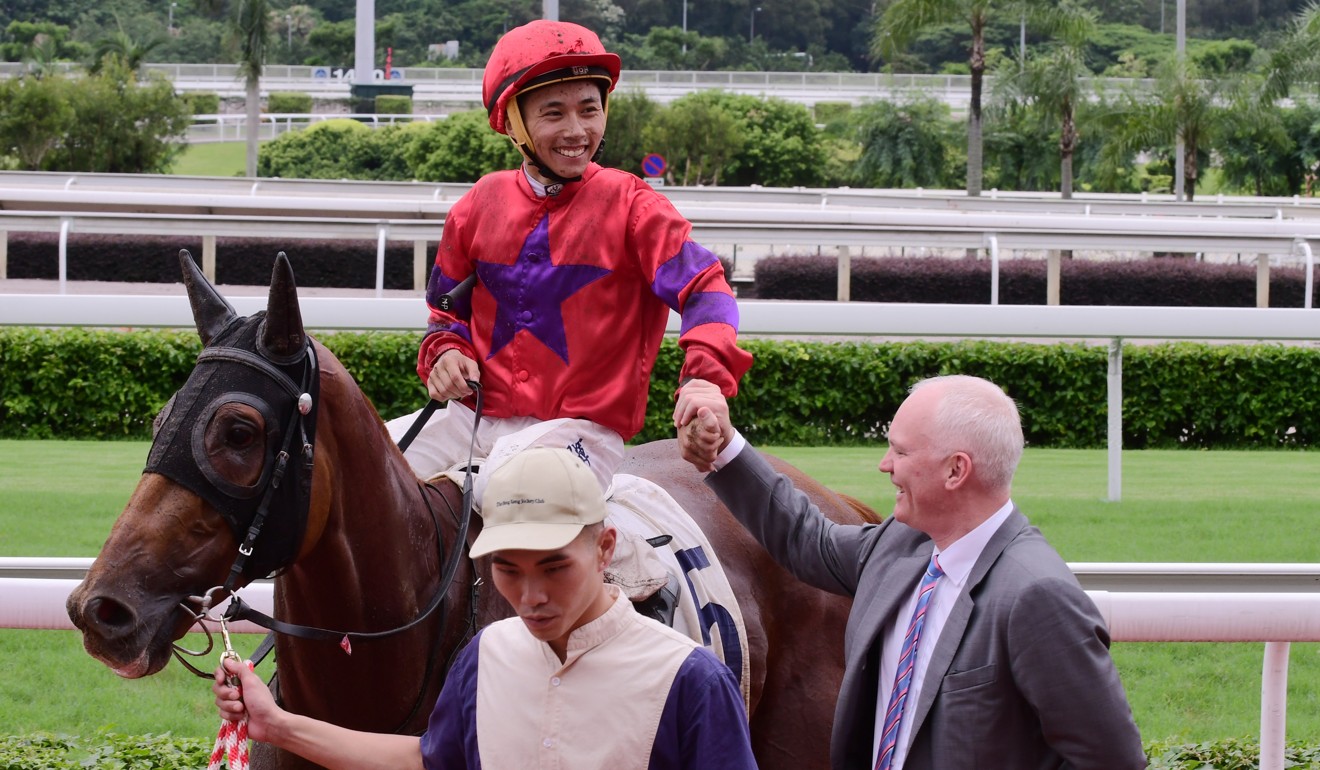 Seems you can't win with some people, prevail from on the speed and that's simple, come from behind and it's the jockeys on the speed that don't know what they're doing.
Even if all around Poon are losing their heads, whether it be the cheerleaders or the cynics, perhaps the best thing about the jockey himself is that he seems to be maintaining a perspective on things.
Poon said on Wednesday: "What I am most proud of is that I felt I did everything right on these horses tonight, and that's going to be good for me in the future." It hardly sounds like a kid getting carried away with things, even if others are.
What Poon achieved might not have carried the degree of difficulty the hard taskmasters wanted to see, but it certainly was professional, unhurried and ultimately effective.
It is the balanced attitude that should ensure that Poon isn't the next KK – he is willing to learn, as shown by his successful off-season stint in Singapore.
Expectations are high for new apprentice Matthew Poon ahead of his Hong Kong debut
Last season when he ran into trouble with stewards, spending time sidelined for careless riding, Poon didn't complain, just took the feedback on the chin and resolved to get better.
He may also have the best boss, trainer David Hall, to help him through the formative stages of his career.
There is no better trainer at describing a race in clear terms than Hall, and the Australian has also gone to great lengths to keep a lid on the hype surrounding his protégé.
Right now Poon has ridden six from 22 to sit third in the jockeys' championship and with every win, the hype machine grows.
Of course as the wins mount, the weight allowance drops – so things will get harder – but Poon looks to have the right head on his shoulders to handle the pressure.