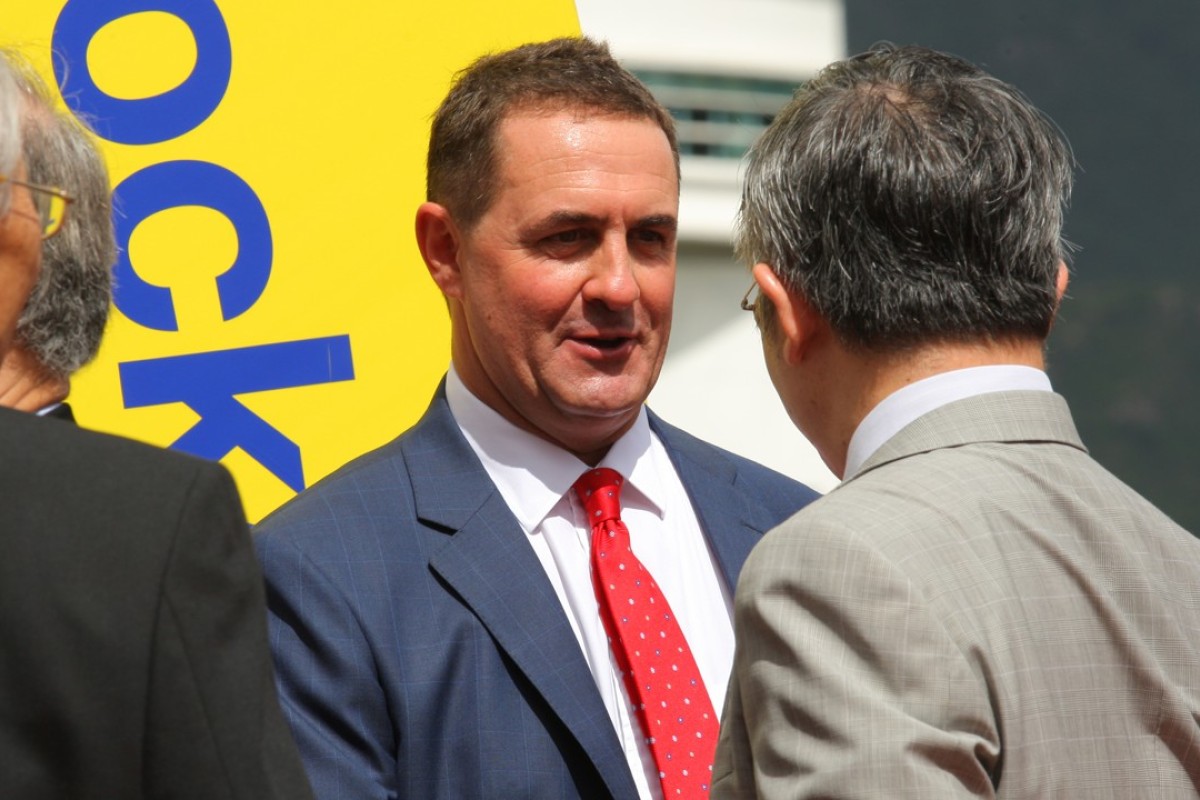 Nowhere is the adage "it's better to be lucky than good" more true than in Hong Kong racing, a strange, deeply superstitious world where feng shui and a fast start to the season are equally important to a new trainer gaining traction.
A double to first-season trainer Michael Freedman at Sha Tin on Sunday came just in time, his first two wins with Endearing and Silverfield lifting him off the bottom of the table after what has been a horror start to his first campaign.
The trouble for Freedman started before he even had a runner, a tragic horse walker accident earlier this month resulting in one horse dying, another retired and others injured.
If you ask some of the more superstitious Hong Kong racing fans (i.e. most of them) however, the trouble began when Freedman moved into the former facilities of trainer Andreas Schutz.
Trainer Michael Freedman hits freakish hurdle as horse dies in tragic accident with others injured
Schutz's experiences with feng shui are well documented, with owner John Yuen Se-kit transferring Good Ba Ba – then the world's highest-rated miler – from the German's stable on the advice of a feng shui master in 2009. Things were never the same for Schutz, and he seemed forever tarnished by the dreaded "unlucky" brush by locals after the shock loss of his stable star.
Officials had hoped Freedman moving into the Olympic stables would help shift some of the bad smell left by two trainers who lost licences and a potential court case relating to the facilities.
It looked like Freedman's rotten luck had continued this week when his horse Smart Union became fractious and suffered abrasions while being transported back to Sha Tin from Happy Valley last Wednesday, but judging from those with knowledge of the incident, the fact the horse will return to trackwork this week put him clearly in the "lucky" category – it could have been worse.
Freedman had pledged patience, and played down any talk of a fast start, but after the horse walker incident and as the meetings ticked by, a few positive results to reassure any spooked owners were needed.
That's what Freedman got on Sunday, with Silverfield fittingly adding to the win tally – the horse widely reported as meant to be the 10th horse on the walker that fateful day, but "lucky" his handler was too late loading him.
They say something spooked Freedman's horses on the walker and for the ghost-fearing fans the answer was obvious, it was the spirit of Rapper Dragon doing his thing again after scaring Pakistan Star to a stop last June down the back straight. With September's Hungry Ghost Festival out of the way now, hopefully any restless spirits have found some peace.
Did you hear about Pakistan Star? He stopped because...
Supernatural forces aside, putting even more pressure on Freedman was fellow freshman Frankie Lor Fu-chuen, who landed a win with his very first starter on opening day and all the adulation that brings.
Lor was looking like the "lucky one"; he knocked back a chance to train in the Olympic stables, as an above-expectation stable size forced him into the opposite end of the racecourse with the majority of Sha Tin's trainers.
Lor had another winner on Sunday, giving him five from seven meetings, but the 51-year-old local said he was in an entirely different situation to Freedman.
"Michael has a lot more new horses than me, I was always going to have runners early because I got of a lot of older horses that were already up and running," Lor said.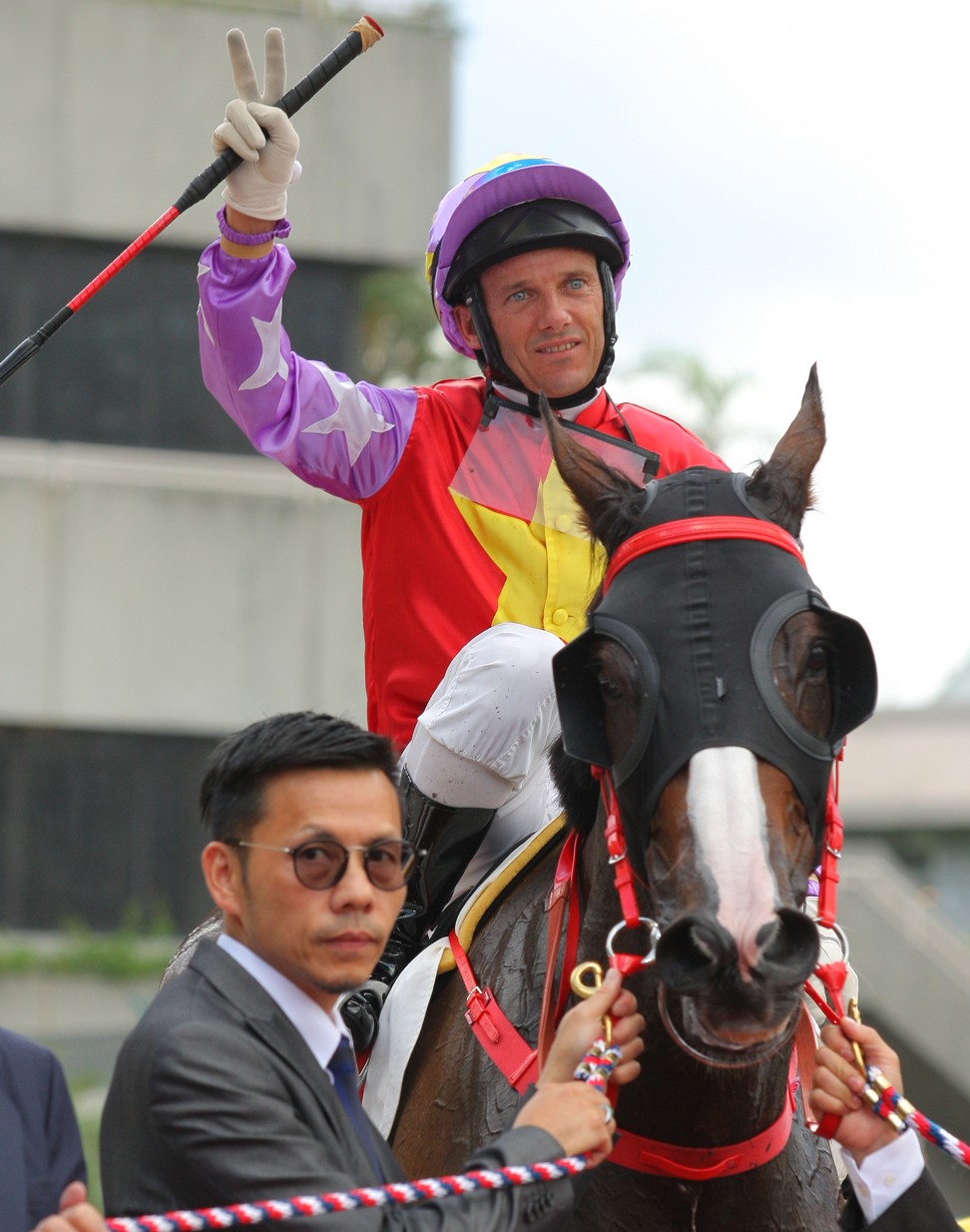 Those older horses also meant that Lor needs to spend a lot of time with his horses, with his 12 Class Five horses and other patch-up jobs meaning his yard must have more bandages after trackwork than a triage ward.
"I can't have too many meetings with owners, I have to be there at the stables at the lot," he said.
Apparently Lor is from the John Size school in more ways than one, a patient approach with horses balanced by a lack of enthusiasm for late night dinners and schmoozing with owners.
That arm's-length relationship with owners only works when a trainer gets results though, and Lor is certainly producing winners when it matters.
Brett Prebble uses experience to land a double and celebrate his 40th birthday in style
Still, local press reported during the week that owners of Lor's Seven Luck held a celebration party that featured a 53 kilogram bluefin tuna especially imported from Japan for the event.
That's Hong Kong racing, it's all about the show and Dennis Yip Chor-hong's karaoke skills are considered as important as his horsemanship.
But beyond the song and dance, and perhaps even more important than results, nobody ever wants to be labelled unlucky, something Freedman's timely double ensures he has now miraculously avoided.