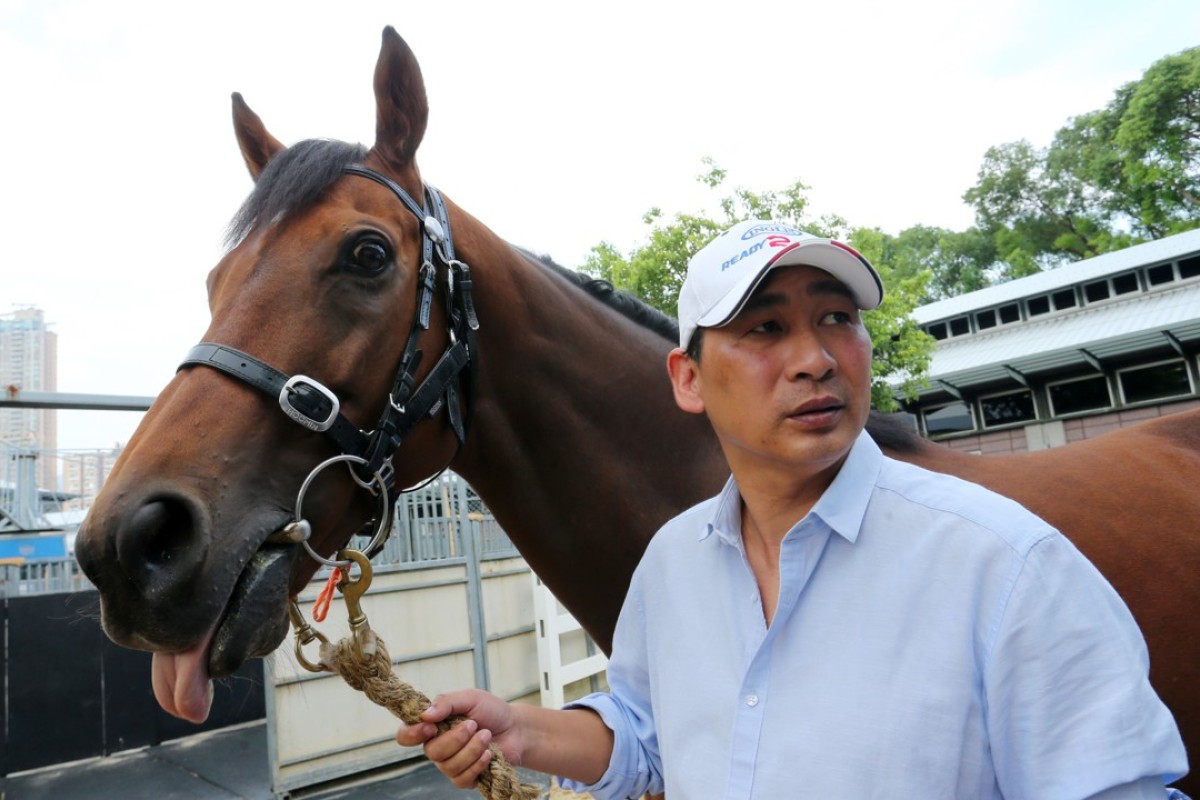 Rich Tapestry took Michael Chang Chun-wai on the trip of a lifetime and now the trainer wants to repay his best friend by providing him a life of luxury in retirement, something the new Australian quarantine restrictions have made more difficult.
"He took me around the world, everywhere," the trainer says as he handles the horse who, 18 months after he ran his last race, remains his stable's pride and joy. "Dubai, Japan, Singapore, America and we had lots of fun".
Chang's globetrotter will also forever hold a special place in Hong Kong racing history; Rich Tapestry was first horse from the jurisdiction to win a Grade One race in America and first to compete at a Breeders' Cup, both achievements also firsts for a Chinese trainer.
"It was alike a dream," Chang says of that famous 2014 Santa Anita Sprint victory. "That's not easy to do, he beat two very good horses that day – he beat Goldencents and Secret Circle, they both won Breeders' Cup races. We shocked them. He always tried so hard this horse, he was so honest."
Rich Tapestry's own Breeders' Cup campaign came crashing down when, running without the help of controversial diuretic Lasix, the horse suffered an internal bleed on the big day.
The son of Holy Roman Emperor only won one more race – but it was one of his most dominant displays, smashing rivals in the 2016 Group Three Al Shindagha Sprint, sending his total prizemoney to more than HK$14 million.
The fact that Rich Tapestry is still at Chang's stables is, in part, a result of the ban on horse transport directly from Hong Kong to Australia put in place by the Australian Department of Agriculture and Water Resources (DAWR).
Australia takes issue with Jockey Club's new training centre in China and cracks down on quarantine in Hong Kong
The ban has been brought about by DAWR seeking to further investigate the quarantine protocols of the Jockey Club's new mainland training centre in Conghua.
As disappointing as it is that Australian horses will not be able to compete in December's international races, that isn't the biggest issue brought about by the ban, it is that owners must find new homes for dozens of retired horses.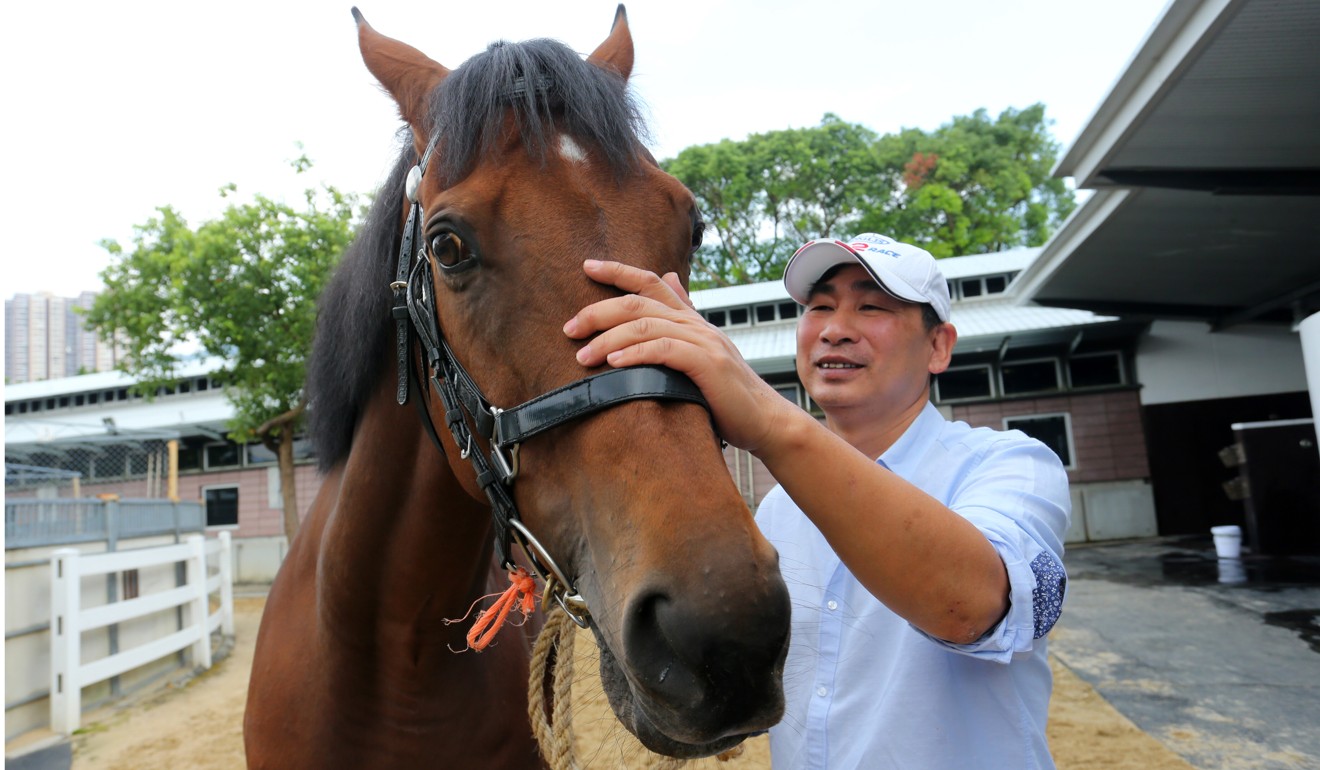 A club official said between 65 and 100 horses have been shipped to Australia each season in recent years, and although New Zealand still provides an alternate option, the moving of the policy goalposts is problematic.
Rich Tapestry was due to fly to Australia this month, with a lush paddock waiting for him at Aquis Farm on the Gold Coast Hinterland.
Now Chang and part-owner Silas Yang Siu-shun are searching for a spot in New Zealand, hoping to find a farm that can give Rich Tapestry the care required to live out the remainder of his life in comfort.
Shooting itself in the foot? Australia's quarantine crackdown on Hong Kong racing opens door for South African industry
Complicating matters are the injuries that ended Rich Tapestry's illustrious career, and that contributed to a long period of convalescence at Chang's yard, with the gelding having undergone surgery to reduce pain from arthritis in both front fetlocks.
"The Jockey Club vets Chris Riggs and Paul Robinson did an amazing job with this horse," Chang said. "It's been a long process, but they saved him, thank goodness. He was walking a little stiff before but now he is well, he could be kept in a paddock no problems."
The ban hasn't just hit horses looking to be re-homed though, with the owner of recent "retiree" Jetwings forced to send their sprinter to New Zealand, not Australia, to stay in training.
Ravin Melwani had already found some success recently with Washington Heights, a horse who has won three of his four starts, including a Group Three, since returning to Australia.
Melwani's brother Giresh was seeking to do the same with Jetwings after a stop-start career that garnered three wins from 11 starts spread over four injury-plagued seasons.
Mixed fortunes for Hong Kong-based jockeys as Redkirk Warrior wins out
"He just never really settled in," Melwani said. "He was a bundle of sweat before the National Day Cup, ran last and we decided that it would be better to give him a chance somewhere else."
That somewhere else would have been Australia, where The Everest hopeful Redkirk Warrior has also rekindled his career as a sprinter under David Hayes, but Jetwings missed the cut off for exports before the ban was put in place on October 2.
"Now he has to spend 180 days in New Zealand if we want to send him to Australia," Melwani said. "We thought if he is going to have to spend six months there he might as well be trained there, so we will send him to Lance O'Sullivan. If the horse tells us that he doesn't want to race, we can retire him there, but if he shows some spark and can win his way up to Listed or Group race level, we can always enter him for a race in Australia after he has served that six months."