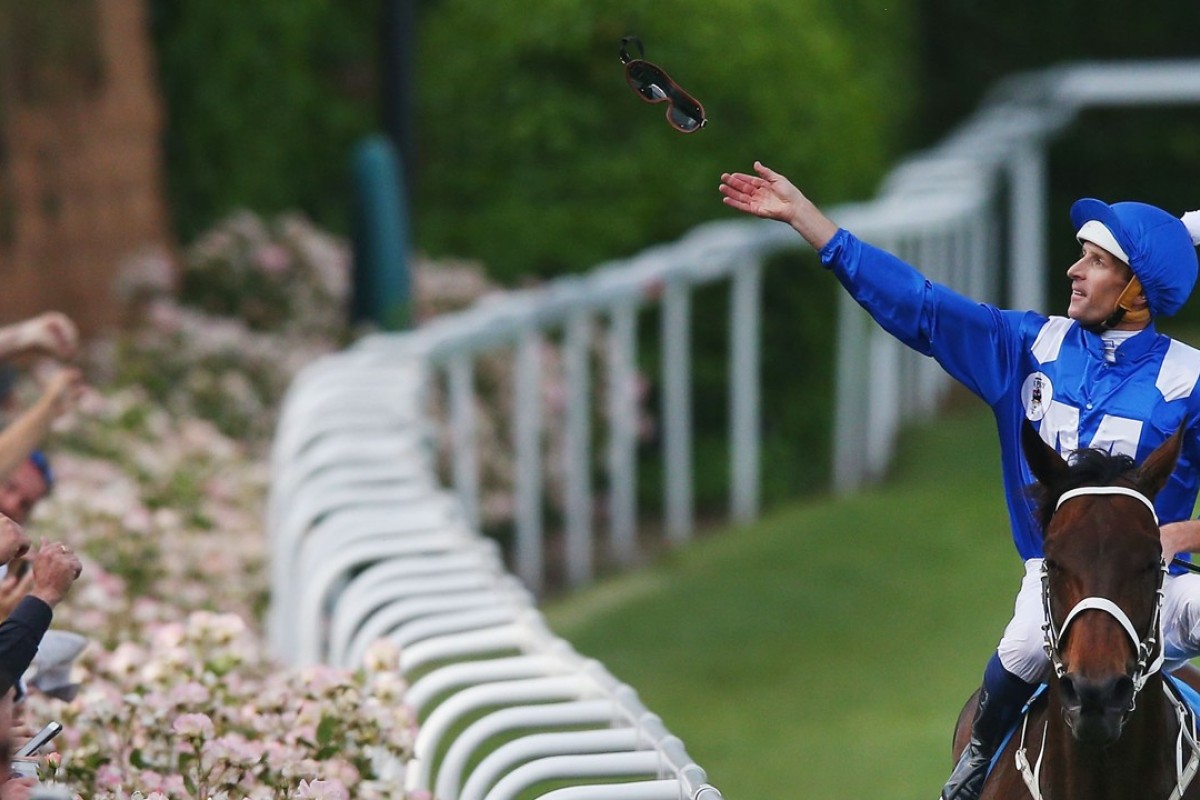 Like the sun rising in the east, the question of where and when Winx would go overseas to improve her profile arose even as the crowd at Moonee Valley was still cheering.
So where should she go? Or should she go? We defer to Australian form analyst Adam Blencowe, who came up with this classic tongue-in-cheek tweet to get to the crux of it: "Until Winx beats a few of the Sheikh's horses in front of a bunch of blokes with hyphenated surnames in drizzling summer rain, she's nothing".
During 2008 and 2009, Sea The Stars needed to go no further from Ireland than France to be called the greatest horse to ever look through a bridle anywhere before, lo and behold, just two years later Frankel trumped him without straying more than 250km from his Newmarket stable. The world is indeed getting smaller.
And before the Winx people sit down to map out the conquest of the earth, we should all consider the reasons for travelling horses.
If it's just to meet the expectations of the rest of the world then the reasons are inadequate. For an adventure, for their own sporting reasons, absolutely, but don't do it because the world says she has something to prove.
Until Winx beats a few of the Sheikhs horses in front of a bunch of blokes with hyphenated surnames in drizzling summer rain she's nothing

— Adam Blencowe (@NoverreMan) October 28, 2017
Historically, the primary reason for travelling racehorses overseas has been a simple one. British trainer Clive Brittain retired in 2015 but was one of the pioneers of competing internationally in what might be called the modern era, winning with Pebbles at the 1985 Breeders' Cup, as well as tasting success in Hong Kong and Japan.
We once asked why it had been important and his reply was "money" – for all its difficulties back then, travelling was a chance at prizemoney that simply wasn't available in Britain. Others followed, including Melbourne Cup trailblazer Dermot Weld.
Some tackled Japan Cups for prizemoney but also hopeful of selling horses to stud there for huge sums, the same motivation that began the great Australian pilgrimage to Royal Ascot with Choisir. When Australians woke up to having an advantage, the annual sprint charge began because people expected to win – like the stayers that cascade from Europe and Britain to Melbourne at this time each year.
Overseas travel was an opportunity and not always the same one. Hong Kong's Cape of Good Hope travelled to escape Silent Witness. Lovable globetrotter Red Cadeaux couldn't beat the best at home so he travelled to winnable targets for bigger money. Sometimes, the opportunities were personal, as well as money.
Watch: Winx wins her third consecutive Cox Plate
Australian great Phar Lap sailed to Tijuana, Mexico, to win the race advertised as the richest in North America, the US$100,000 Agua Caliente Handicap.
In early 1932, deep into the Great Depression, that must have been extraordinary money and Phar Lap's American owner David Davis was also attracted by being able to return home and show off.
When money was not the main aim, you got Strawberry Road in the early 1980s. Advertising mogul John Singleton and hotelier Ray Stehr bought a controlling interest at the end of his four-year-old season.
Given to little-known trainer John Nicholls to campaign in Europe, Strawberry Road represents a rarer, more romantic tilt – it was about the journey.
Strawberry Road had a Cox Plate under his belt and won a Group One in Germany on the way to the Arc de Triomphe, but defeat in Paris produced the highlight.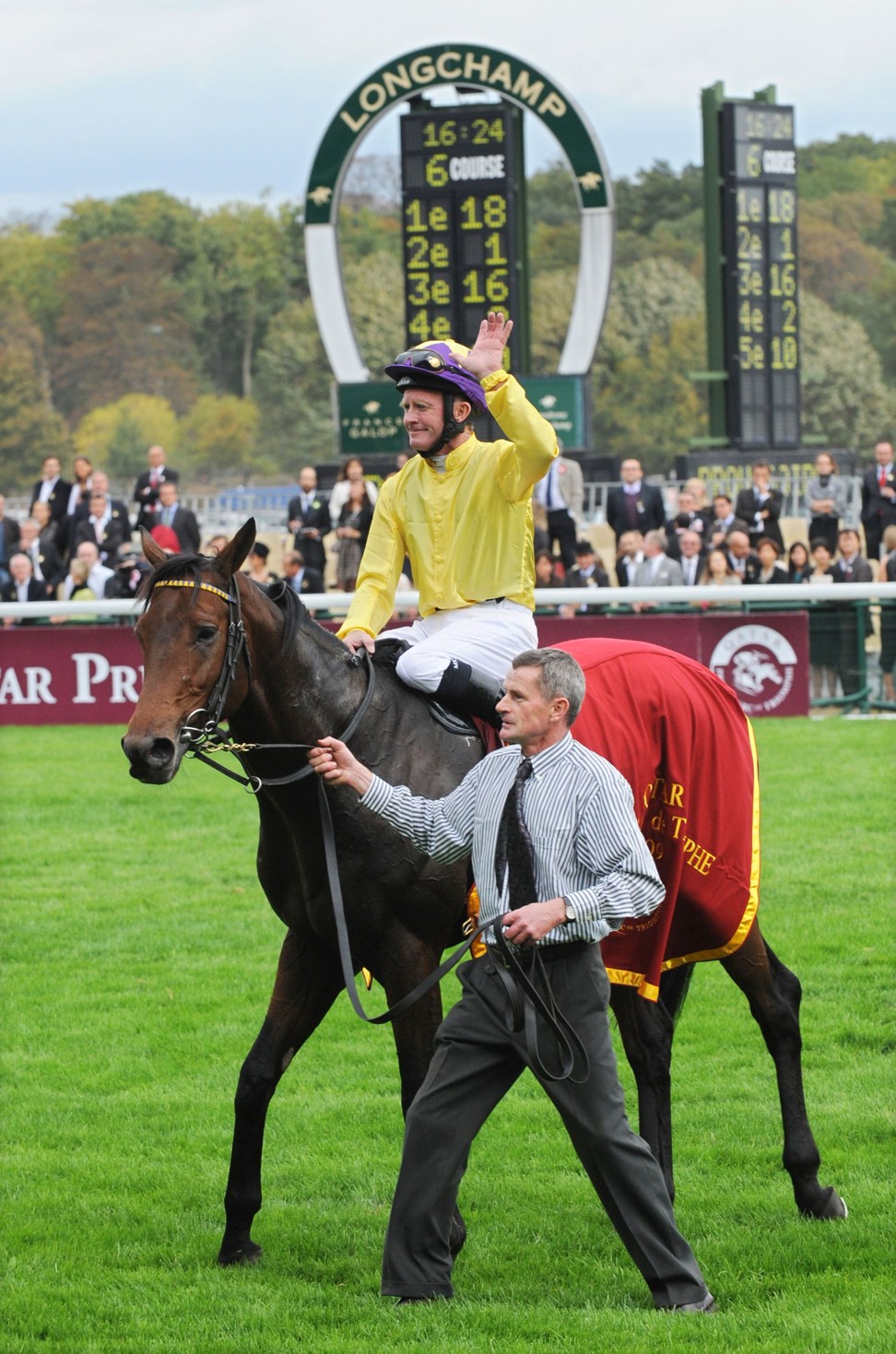 Singleton was not just a businessman but variety show host and celebrity personality, and called the Arc live for Sydney radio, drunker than a Russian bucks party as he described jockey Greville Starkey going before declarations, getting to a big lead then Strawberry Road being run over to finish fifth.
It is an almost counter-intuitive aspect of our sport that one of its primary appeals is the omnipresent danger of defeat. Even remove the betting and defeat for the unbeatable is like the crash at the Formula One – no fan says it's why they watch but seeing the best avoid the danger is a lure.
That's why fans like to see the champions pressed into assignments of a fresh and different nature, be it distance, venue, conditions.
And not only fans. We recall Tony Cruz almost excusing Silent Witness before the Yasuda Kinen, saying that "the humans" were making the freak sprinter run a mile and pushing him into a zone of relative weakness.
Cruz told the Japanese press that, if Silent Witness lost, he would come back for a sprint "and then I promise you he will win". He was true to his word but the earlier comment spoke to the desire of people in racing to find the boundaries of horses, something you only find out by eventually asking too much.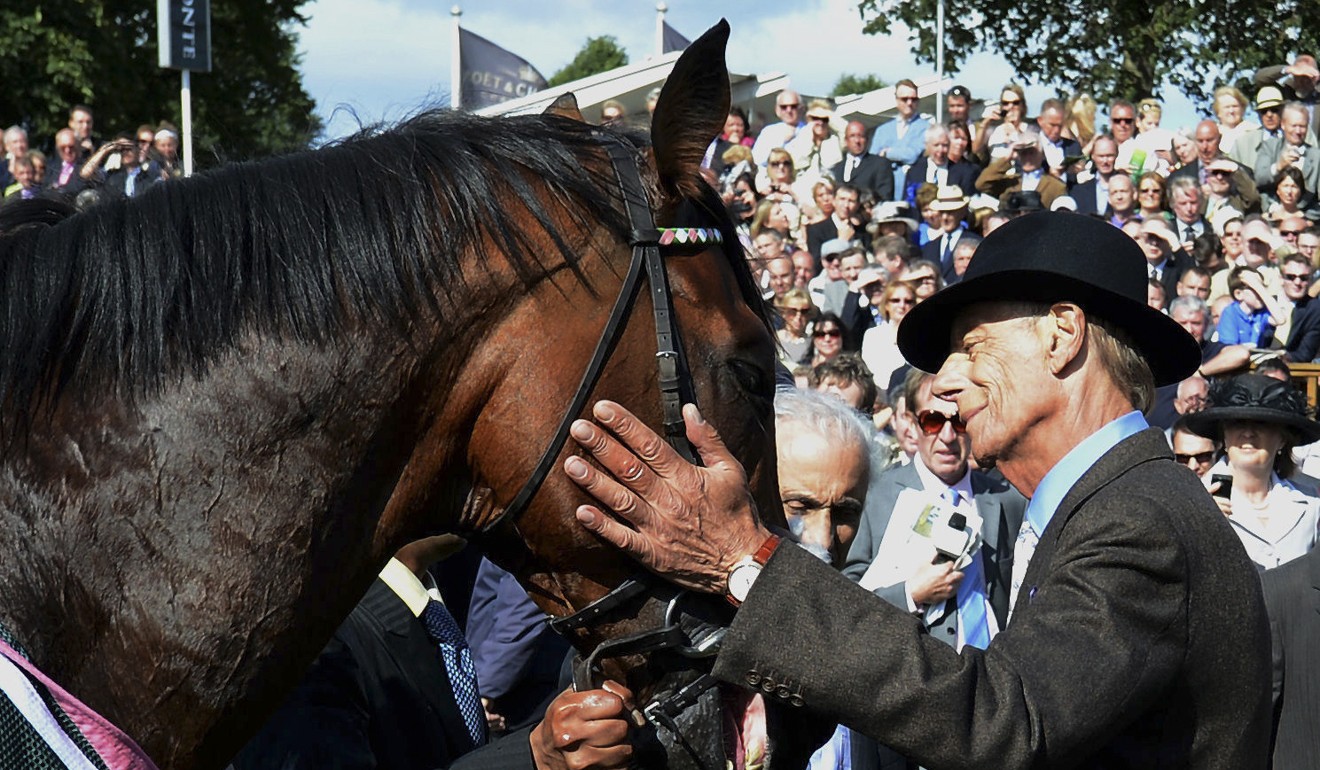 Peter Moody and Black Caviar's owners managed that beautifully and remaining undefeated ensured an enduring legend. In 25 starts, she stepped outside her very narrow range of invincibility from 1,000m to 1,200m only once, in a curious 1,400m win over a Caulfield Cup winner and a bunch of other stayers who were even worse suited by the distance than she potentially might have been.
Her Royal Ascot run was the one time Moody might admit to things almost getting out of control. Black Caviar at Royal Ascot was carrying an injury, or at the very least not perfect, and we have heard Moody admit as much.
Any other race and she would not have run, but the caravan by then was an overstuffed runaway bus with no brakes, hurtling downhill with hundreds of family, friends and fans who had flown to England for the triumph. Not running was barely an option and they barely got away with it.
For Black Caviar's legend, the scariest win of her career had all kinds of impacts – romantics praised her courage and blamed Luke Nolen but others wondered what all the fuss was about.
Many times since, we've heard British and European commentators express their underwhelmed view of Australia's greatest sprinter, based on the one time they saw her in the flesh.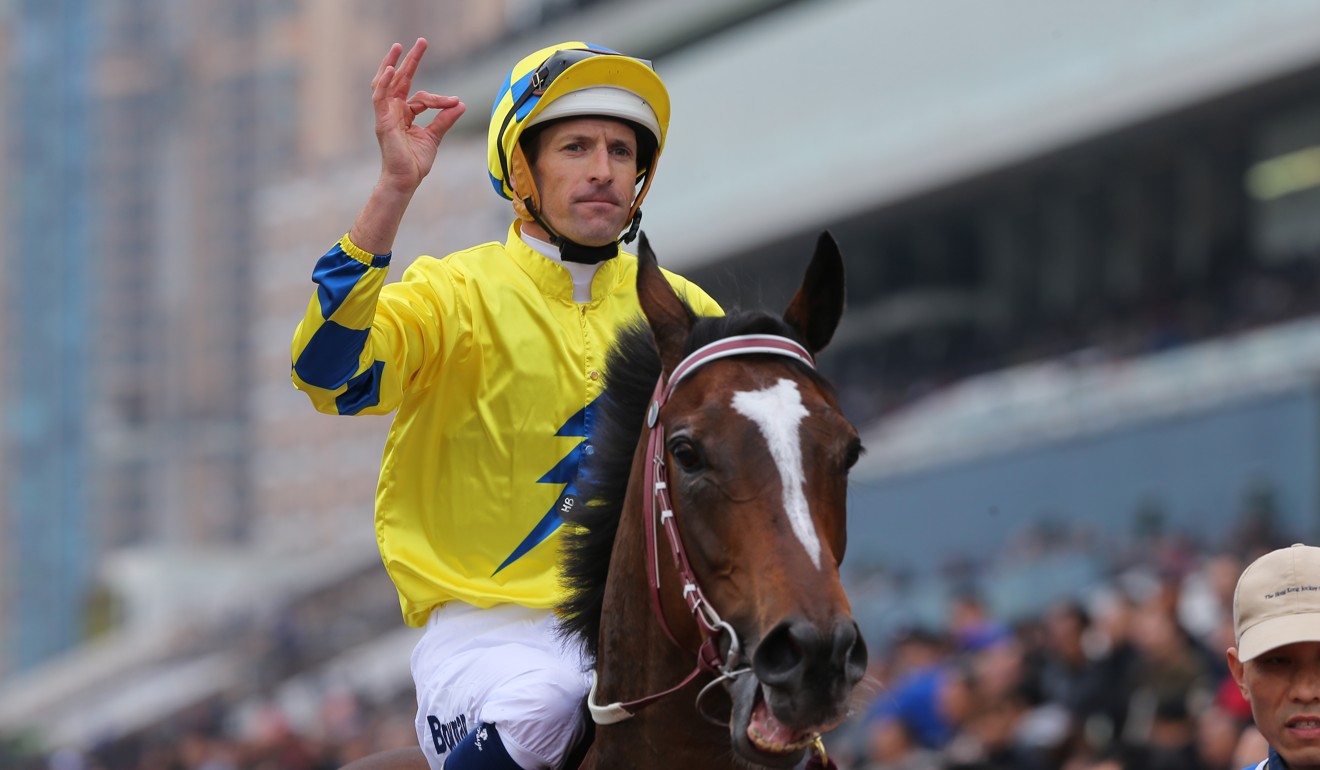 It's a wrong view but is getting a re-run in some columns even now. Likewise, Able Friend's reputation was in tatters after failure at Royal Ascot, when he was not himself.
So, wishing Winx to tackle the world to broaden her legend has two sharp edges. Some thought her disappointing for winning comfortably by half a length on Saturday but, had 30-1 chance Humidor been scratched at the start, Winx's odds would not have changed, she would have won by five lengths and sent the same people home happy. The parameters for satisfying expectation are narrow.
Able Friend's complicated legacy
What stands out too is that Phar Lap was an early six-year-old in Tijuana, Strawberry Road was five and Black Caviar was a couple of months short of turning six. Even Takeover Target was six when he tackled Royal Ascot the first time, and with fewer than 20 career starts.
Winx is six. Presuming she tackles Sydney in early 2018, the first opportunity overseas would be the Audemars Piguet QE II Cup at Sha Tin. Unless Australian quarantine views change between now and then, it's a non-starter.
After that, Royal Ascot, by which time she will have had a lengthy time in work, be nearing seven and have well over 30 starts behind her. Is that the time to tackle the best in their own backyard?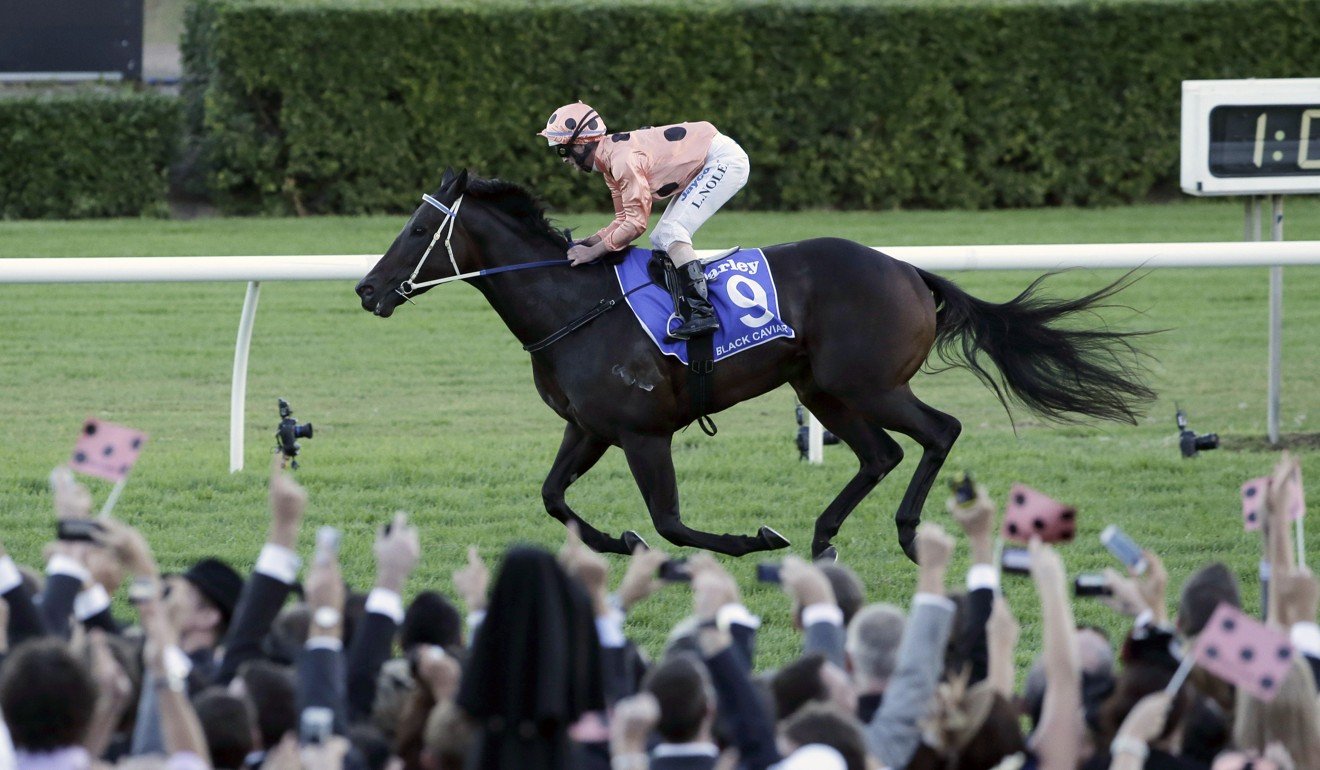 And that is without dwelling on the possibilities for illness and injury. After winning in Japan, Silent Witness lost six lengths and was never the same again. One theory was a virus picked up in the unfamiliar environment, another the heavy sedation required on the flight home.
Sacred Kingdom got colic on the tarmac before a flight to Japan that might have killed him had it taken off an hour earlier. One of Aerovelocity's Japan trips went pear-shaped with colic.
Happy Zero went to Royal Ascot, hurt muscles in his back working up hills at Newmarket – something he had never done before – and nobody knew until he failed race day. Phar Lap ended up dead two weeks after Tijuana. Others have met with misfortune on planes, trains, ships and automobiles.
When all is said and done, the Winx team has managed her with ambition and commonsense in equal parts and will apply the same to an overseas campaign.
But if they do it, it should be for their own reasons, not because her talent needs to be proved all over again for "a bunch of blokes with hyphenated surnames in drizzling summer rain".