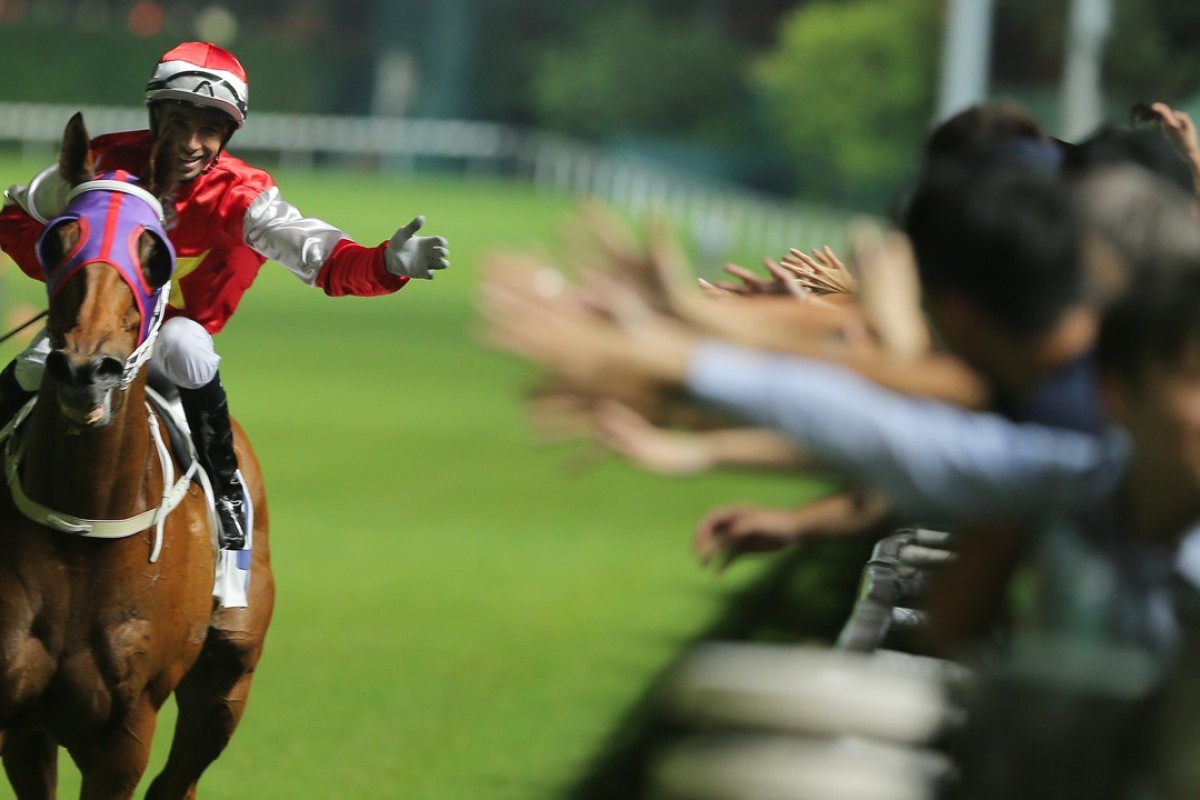 It is stating the obvious to suggest that Joao Moreira's fall at Flemington on Tuesday will put even more pressure on the details of top jockeys flying out to ride in major events like the Melbourne Cup.
As a result of the fall – quite an innocent event that might happen in any race – Moreira will be battered and bruised on Wednesday morning but, fortunately, not seriously hurt.
He has given a positive report to the Hong Kong Jockey Club to say that he expects to ride at Happy Valley on Wednesday night, but it remains to be seen whether he feels the same way when the painkillers have worn off and he steps off a plane after cooling down during a 10-hour flight back.
We went through all this two weeks ago in this space after Chad Schofield and Moreira were both suspended on a similar hit-and-run trip to Caulfield Cup day and the Magic Man fell foul of the careless riding rules in a support race.
Balancing the risks with the rewards: will the Hong Kong Jockey Club curtail riders' overseas raids?
And we touched on the Jockey Club, grudgingly, giving up jockeys Gerald Mosse and Brett Prebble to post-race media duties and celebration parties after their fly-in Melbourne Cup wins and allowed them to miss booked rides on the Wednesday night.
If Moreira is too sore to take his place on Wednesday night, they'll be getting the same outcome this year without the rider having even ridden in the Cup, let alone win it.
One jockey who might have looked on with a "things that make you go hmmm" look would have been Tommy Berry.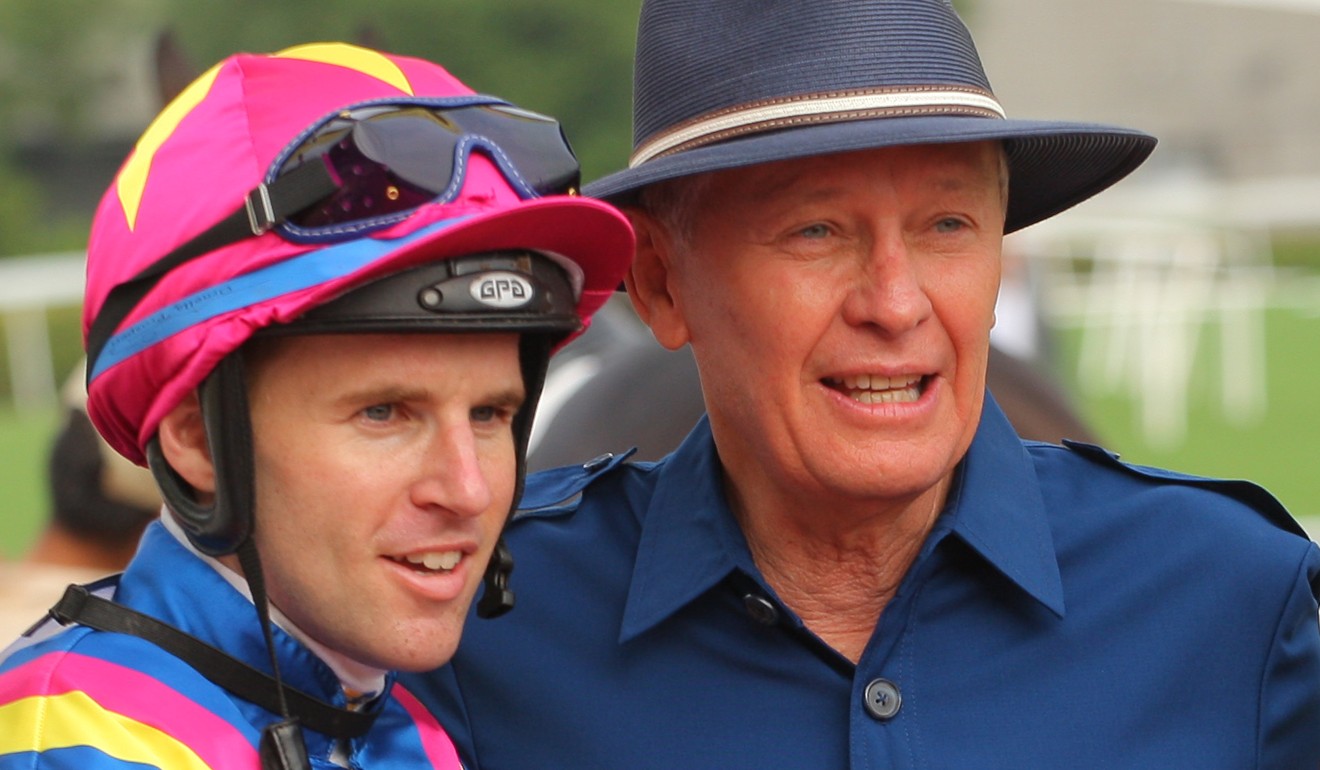 Berry had been due to take part in Cup day himself and had three rides apart from the Cup mount on Who Shot The Barman.
When Who Shot The Barman developed an elevated temperature on Sunday afternoon and was scratched while Berry was riding at Sha Tin, there was plenty of banter on Twitter about whether Berry could, would or should keep those other engagements.
Some hadn't given it enough thought and said Berry had to keep the faith with those who had booked him and make the trip anyway, although nobody mentioned who would pay for his ticket.
'Magic Man' Joao Moreira ruled out of Melbourne Cup after heavy fall from Regal Monarch
And it's not as though they wouldn't easily find a suitable rider – there are jockeys sitting on jockeys' laps in the room at Flemington on Cup day, it's so crowded.
There was talk of whether the Jockey Club, for the sake of consistency, would allow Berry to ride at Flemington since he no longer had a Group One ride. But his case is slightly skewed because he is not a club rider but retained by John Moore's yard and the club did not have to impose itself on the matter. Either Berry had the good sense to realise there was more downside than up to this or Moore might have quietly hinted along those lines.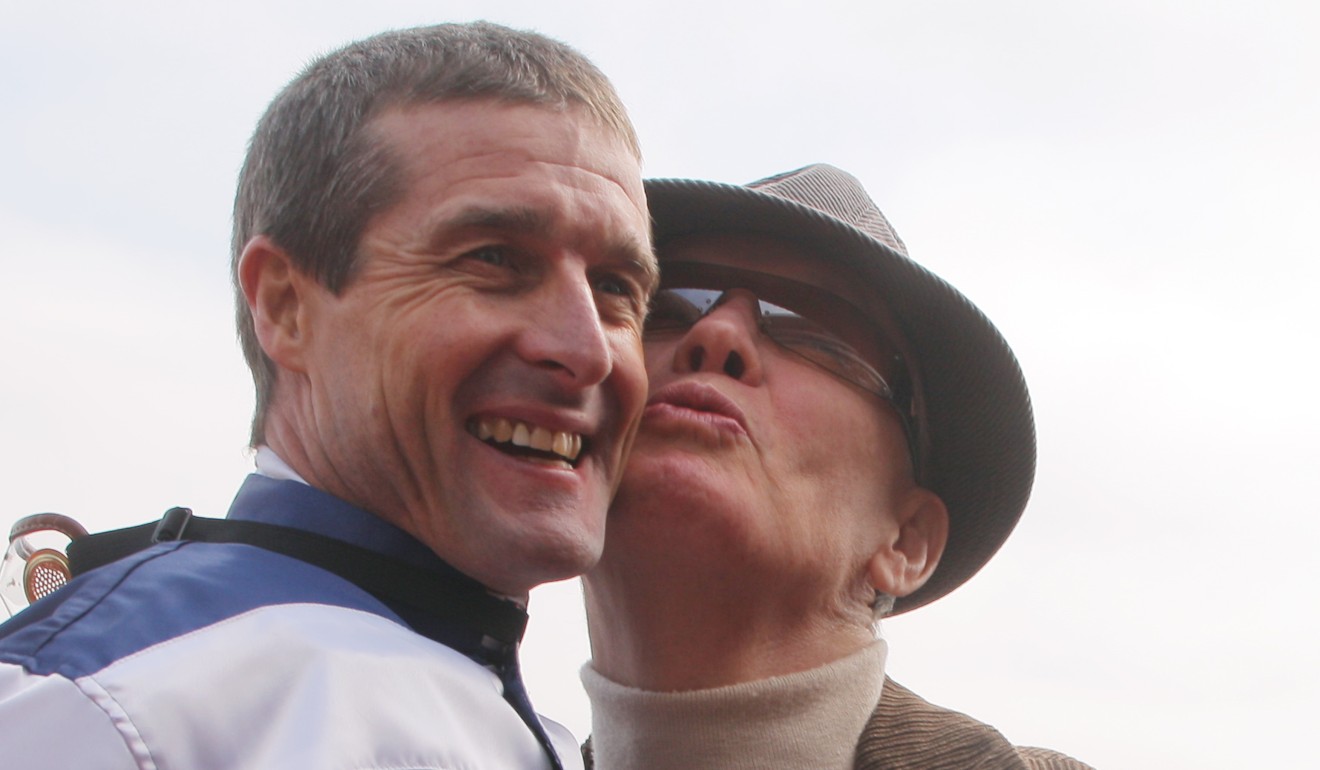 We well recall the day Moore's last retained jockey, Darren Beadman, was injured in the gates at Sha Tin on an outside mount having his first race, Gallant Hussar, and had to be stood down for the bulk of the afternoon and the next four meetings as well.
It was first thought Beadman had badly injured a knee and would be out for months but he managed to return to riding the week before international day.
Rekindling leads Irish sweep in thrilling instalment of Melbourne Cup
Moore was none too pleased then at losing his jockey and, given that he is no shrinking violet, we figure he might have mentioned to Berry on Sunday night that it would not be well received if he was suspended or injured in Australia for the sake of soaking up Cup day atmosphere when the Longines December internationals beckon in the coming weeks.
Out of the Purse pops a weighty present for Tony Millard
When Tony Millard said on Sunday he would be looking at going straight into the Longines Hong Kong Cup with Nassa, without giving the five-year-old another run, there were plenty of raised eyebrows about what hope he even had of being selected.
After all, Nassa had just won the Sa Sa Ladies Purse off a rating of 87 and it seemed unlikely that a lone victory was going to get his rating into the selection zone and Nassa might have to run with credit in the Jockey Club Cup, the unofficial selection trial race, to advertise himself.
Even after we noted that he had run from so far out of the handicap, we weren't sure he would get the kind of help that he did on Monday from the handicapper.
The result was an 18-pound rise in rating – so that's 10 points for being out of the handicap by that much, another two for Chad Schofield's overweight and still another six on top of that for the result of the race, the last of which seemed a tad harsh but complaints are unlikely.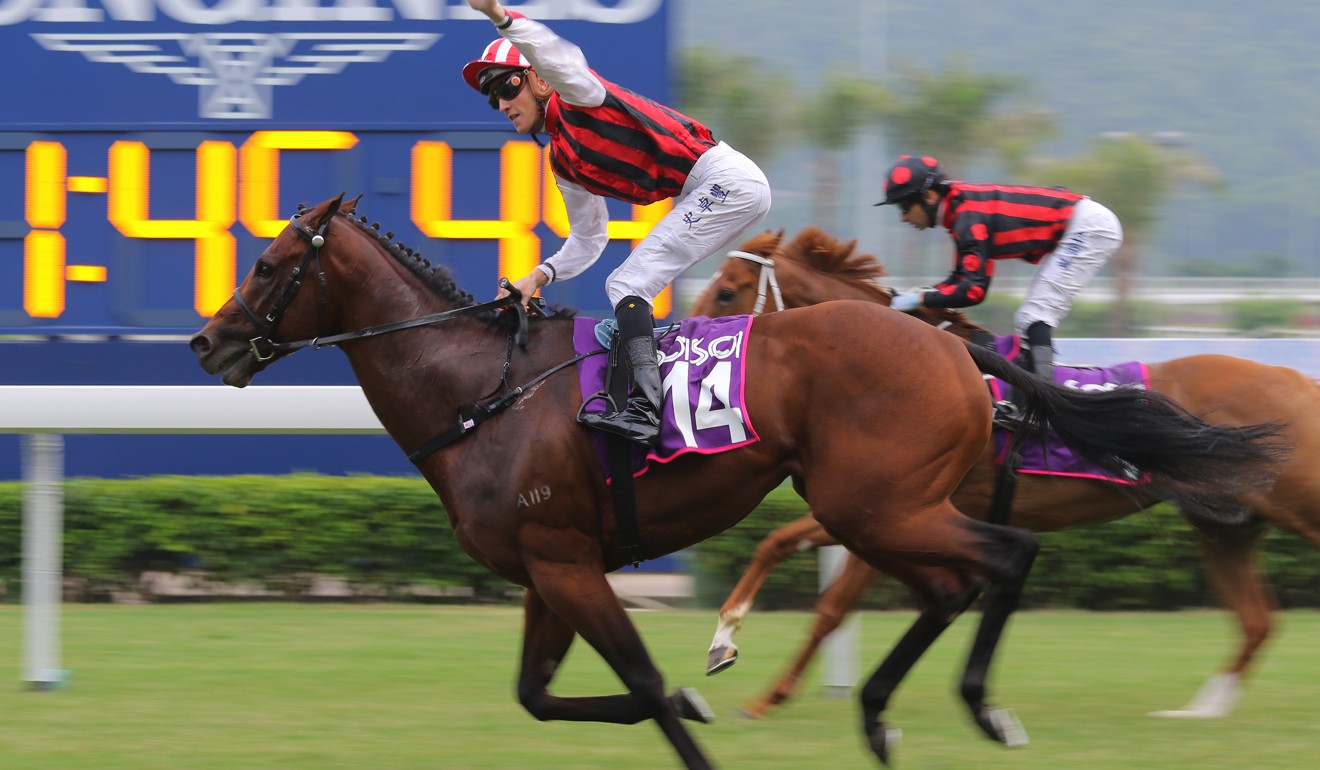 A 105 rating for Nassa puts him on the fringe of the strike zone if not in the middle, so Millard may get his wish.
In a year when our top-rated 2,000m horses are sitting on 126 (Werther), 122 (Secret Weapon), 114 (Horse Of Fortune), 113 (the deeply troubled Pakistan Star), 112 (Eagle Way), 110 (Time Warp) and 108 (Gold Mount), having even 105 puts him in the discussion, where it might not have done in other years.
Nassa to fly South African flag in Hong Kong Cup after snatching Ladies' Purse
But Nassa's win was also a reminder of the myth of "out of the handicap" and the fact horses run in handicaps carrying weights, not ratings.
In the same Ladies' Purse last year, the John Size-trained Eastern Express was a close third from 14 pounds out of the handicap, plus two over for Joao Moreira. He was lifted only five pounds for his trouble but the handicapper's own rules might have tied his hands on that.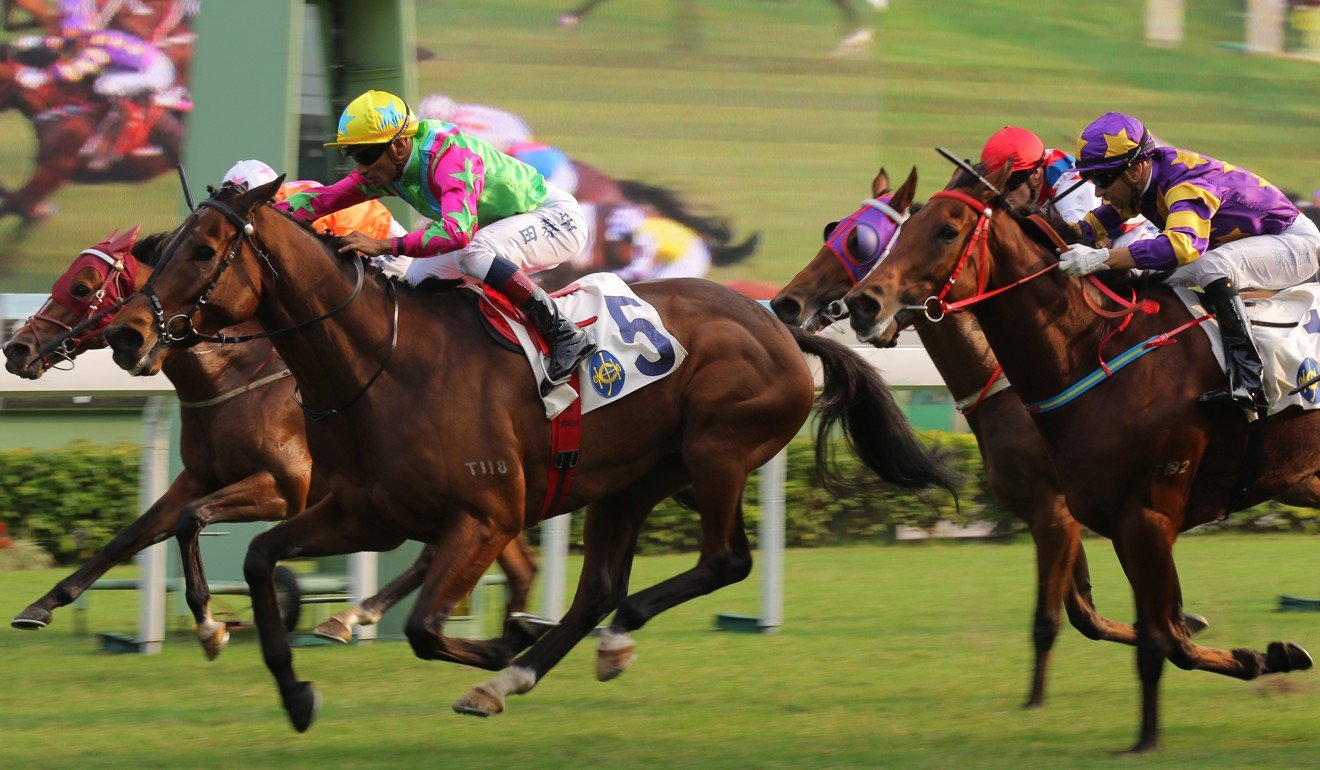 Eastern Express was favourite, too, so punters weren't buying the "out of the handicap" argument and that is probably down to experience. Horses frequently run well from out of the handicap and make a nonsense of the official rating, although the handicapper gets to correct his work the next day.
We haven't had too many features so far this term, but Magic Legend ran fourth in two of them and Jolly Banner was third in the Sha Tin Trophy, all from just outside the handicap.
Beauty Generation was out of the handicap winning the Celebration Cup and so was John Moore's winner of the same race in 2016, Joyful Trinity.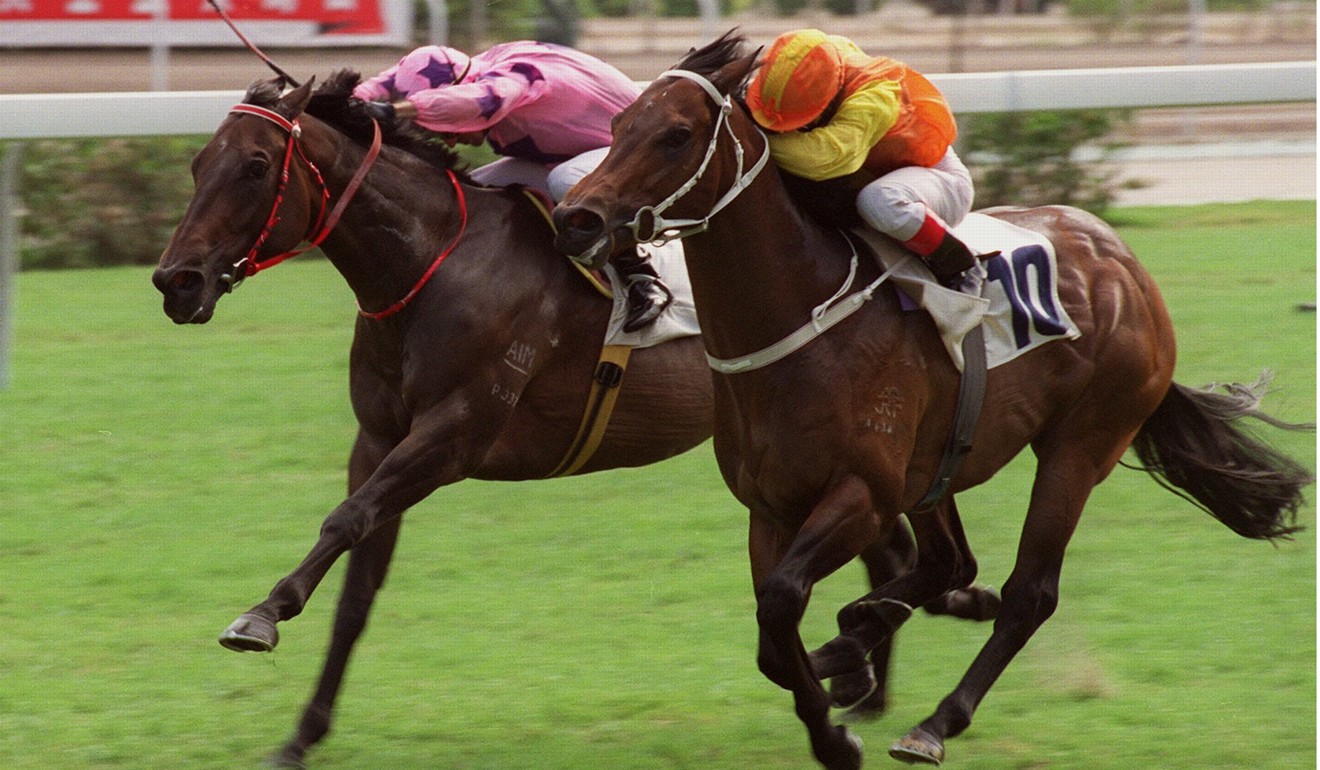 The best discrepancy we can recall, was King Of Danes beating Fairy King Prawn in the 2000 Sprint Trial Trophy – a handicap forerunner to the Jockey Club Sprint – from 24 points out of the handicap and having his first run here to boot. The handicapper of the time sharpened his pencil on Monday morning and got square with a 25-point hike.
It's a gamble which is all well and good if it gets a horse into the races his people want to contest, but a tough way to miss a couple of victories on the way through if he proves unequal to the task in the high grade.