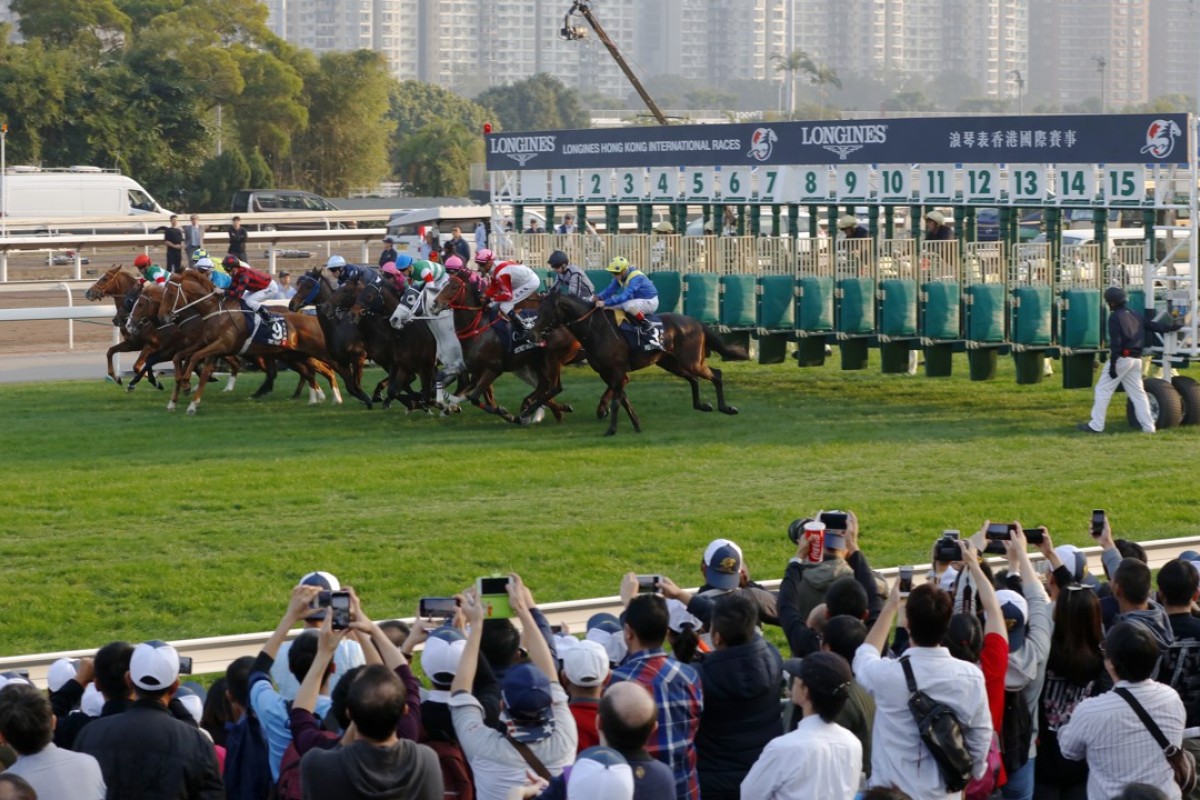 The Jockey Club knows improvements for the Longines Hong Kong International Races (HKIR) can only happen with fine tuning the day and incremental improvements once you get past the ever-present requirement for better horses.
Jockeys and trainers and breeding matters aside, we got through Sunday's event without Australia – hardly surprising, given how small a part Aussie-based horses have played in HKIR, even in the Sprint – and we were bemused by how much the effects of the quarantine situation were even mentioned.
In the past 10 editions of the HKIR meeting, just 15 Australian-based horses in total have fronted up – almost a line ball with 14 from the United States, where turf racing is a second tier of the sport. None have won, just three placed.
Australia takes issue with Jockey Club's new training centre in China and cracks down on quarantine in Hong Kong
The contributions to the day from Japan (six wins from 60 runners), France (five wins from 67 runners) and Great Britain (two wins from 61) have been the most significant, with an honourable and, hopefully, growing mention for Ireland (two wins from 24).
And, chest-thumpingly grand as it was to hear the national anthem after three of the four main races, that was a little hollow, given that we are well aware there are no champions here at present. Any of the three local winners might be beaten next start, or any time, without raising an eyebrow, yet the foreign visitors, with handicapper's ratings that said they should be competitive, couldn't get near them.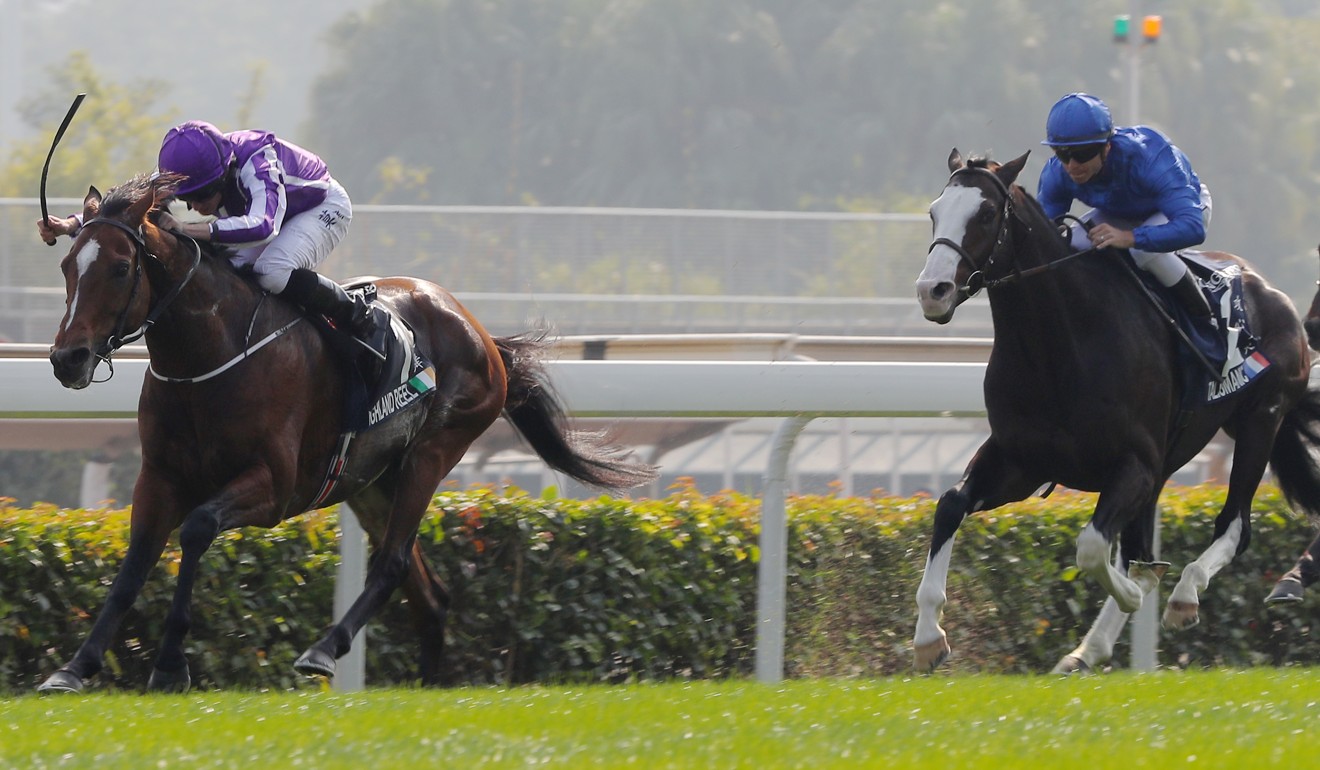 So, high on the agenda for the Jockey Club must be wrapping smart minds around how we get better performances from those visitors. HKIR has become a thinly-veiled head-to-head between Hong Kong and Japan, with a Vase thrown in for the western hemisphere horses, who are mostly speed bumps and distractions in the other three events.
Now, we are the first to agree that circumstances are against visiting horses, whether it's Europeans coming here or Able Friend going to Royal Ascot. Different ground, travel, end of season … all legitimate reasons for disappointments.
As a result, horses frequently don't do justice to their rating when they go overseas but the British and Europeans, en masse, were not making it to the home turn on Sunday.
Dubai beckons for John Moore's Beauty Generation after front-running Hong Kong Mile win
It was not always so at this meeting, and the reasons for failure listed above were always there, so something has changed and if the only factor is the quality of local horses then where do we go? Is there a prize money level that can alter things or are we on the Japanese path to Group One isolation through talent?
Hong Kong's punters have clearly put a line through them, with the 12 Sprint, Cup and Mile runners from Europe, Britain or Ireland averaging well over 60-1 and even the couple somewhere in the betting were unsighted. Paradoxically, that probably helps turnover as the public confidently bets the locals knowing visitors are window dressing.
Some other things that we picked up from visitors during the week were minor tricks, like why on earth there was no South African in the Jockeys Championship (one of our own little hobby horses come back to graze), or like improving the form comments in the giveaway guide to be more than a description of form lines already printed there. Or even a better colour scheme for the track work saddlecloths so the green doesn't look like the blue. Little things, but easy ones too.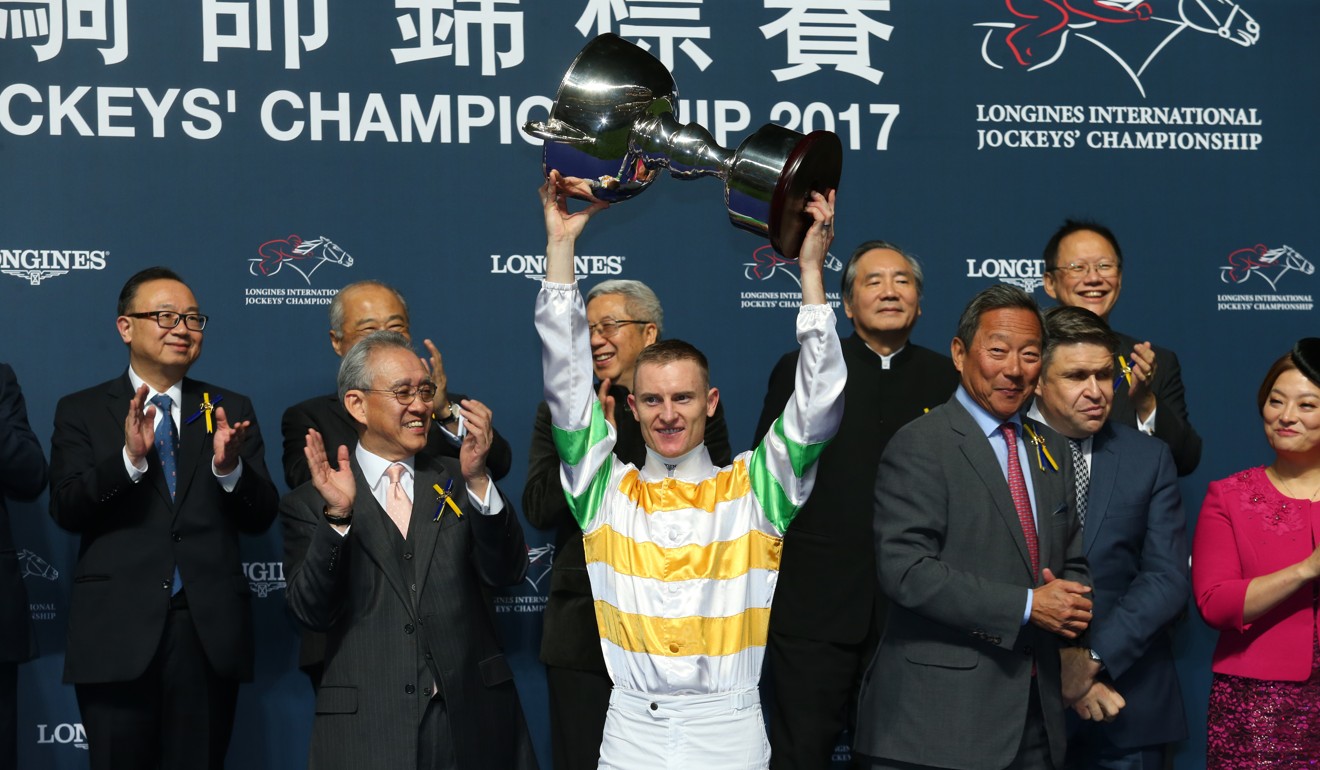 And, with almost HK$200 million bet through commingling on Sunday's card, should the televised coverage show more imagination for that audience?
For the viewer at home, HKIR day is produced using the template for a midweek dirt card, with some presentations thrown in. That is, the race finishes and, while the horses are returning to the winner's photo or the placings or loserville near the car park, up goes a replay on screens that could be filled with the immediate post-race passions of having won a great race.
Derek Leung gets Sha Tin rocking at record-breaking Hong Kong International Races
Jockey Club officials talk about crowd and the atmosphere on course and rightly so but, in the age of commingling, how is your viewer overseas, or just not on track at Sha Tin, getting a taste of that?
Hong Kong has no other meeting that needs to be covered so what it does with the airtime after a race is all its own decision. And, for the global audience, might it be better to stay on the post-race celebrations in the minute or three immediately after?
Purton produces one of the rides of the season with Time Warp
After we've been ranting lately about jockeys on soft leaders slowing the pace too much, we really do feel the need to highlight Zac Purton's effort on Time Warp as the benchmark in front-running if anyone is looking for one.
Time Warp looks a shoo-in to make our top five rides of the season, even if it comes with the proviso that he did the obvious and others let him do it.
We joked with Purton after the meeting that he couldn't have done it at Happy Valley in a Class Four – in a race worth HK$880,000, you can almost guarantee someone will be a spoiler of a soft lead but, in a race worth HK$25 million, everyone is happy to hand it to you. Go figure.
Maybe they couldn't do anything about it – which brings up another thing about these international races, since there were others in the Cup touted by experts as having speed. When the Europeans or the Brits say they have pace, or they like to lead – take it with a spoonful of salt.
Whether it is specifically foot speed or just getting them out of the gates, like Signs Of Blessing in the Sprint, the idea that they are going to be part of the lead at Sha Tin is almost certainly flawed and has been for years.
But we digress. Purton's effort was outstanding, with each 400m of the Cup run a few lengths faster than the previous one, the key to ensuring that nobody comes around the field to upset the game.
He still went slow enough to ensure that the field behind him kept its shape and gaps didn't appear that would allow anyone the freedom to get out and going. We don't know if Joao Moreira, sitting behind the leader on an over-racing Neorealism, considered the possibility of an early move like he had made in the QE II win in April and it didn't matter. He didn't have a choice as the pace was comfortable enough that Smart Layer, sitting at the tail of the leader two wide, would have kept him in there anyway.
Zac Purton does the Time Warp to steal Hong Kong Cup from under his rivals' noses
When Werther beat Time Warp in the Jockey Club Cup, Tommy Berry was aware that he was giving away too much of a start to Time Warp at the 800m but the strong pace had opened up gaps in the field and he was free to put the foot down at the 700m and make up leeway. This time, he was in gridlock.
And by the time he and others did have a chance to get out and running, Time Warp was ripping down the straight in a tick over 22 seconds, with a head start, and gone.
So, apprentices and others who make the mistake of standing on the brakes once in front and left alone, take Purton's ride as a model, and just hope you can get away with it in Class Four.